Improve your output quality with our fully customizable QA rating. This feature will allow you to:
Rate tickets based on the criteria you define

Leave notes to provide real-time feedback

Randomize or choose specific tickets to be rated

📝 Tickets can be rated directly from the agent's scorecard. You can simply go from one agents scorecard to the other to complete your ratings for the week.

📝 Kaizo randomizes the tickets selected for ratings but .... you are in charge! Swap or search for a specific ticket number as needed. Keep in mind, you have an opportunity to rate not only solved ticket, however also the ticket that is still being handled by your agent.

1. Open an agent's Scorecard and scroll down to the Quality and Correctness category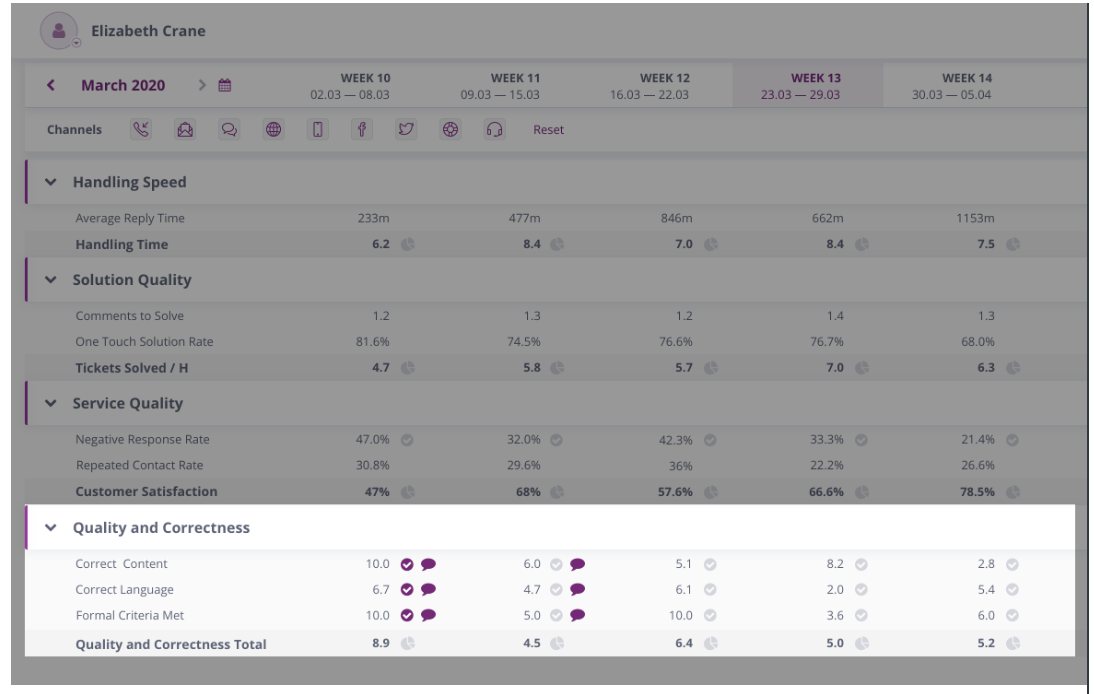 2. Click

to open the QA rating criteria in the Scorecard
3. Select the template to use to rate the ticket
A default template may be in place, but you can either use it or create your own in Settings.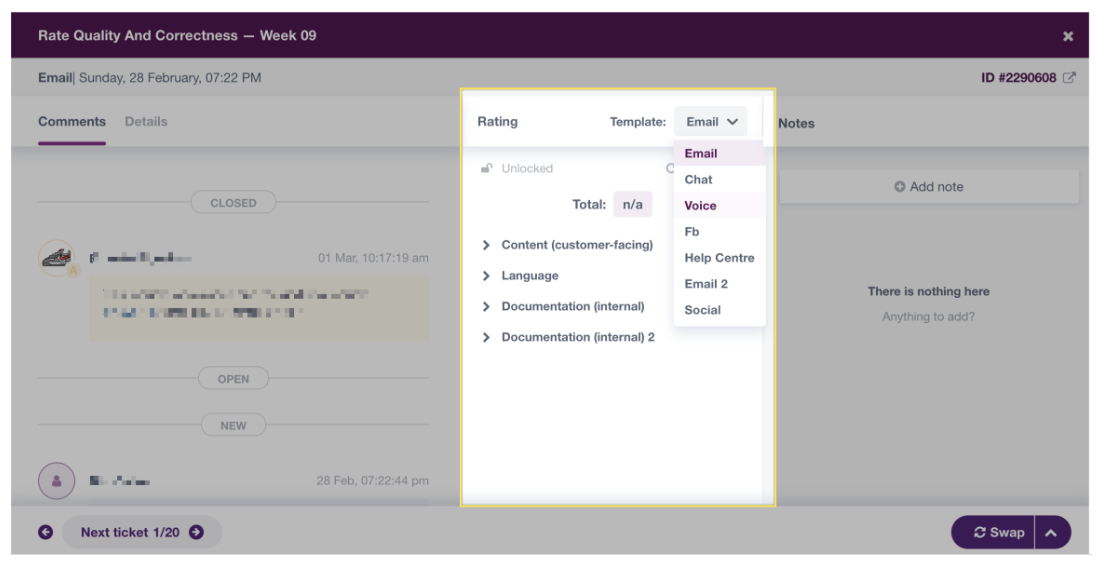 Keep in mind that for now, it is only possible to use one QA template to rate a ticket. This is why the dropdown will grey out when at least one rating criterion has been checked (meaning the ticket is being rated). If you wish to rate the same ticket with another QA template, you will need to clear the rating (clear all the checkboxes) before selecting another template for the dropdown.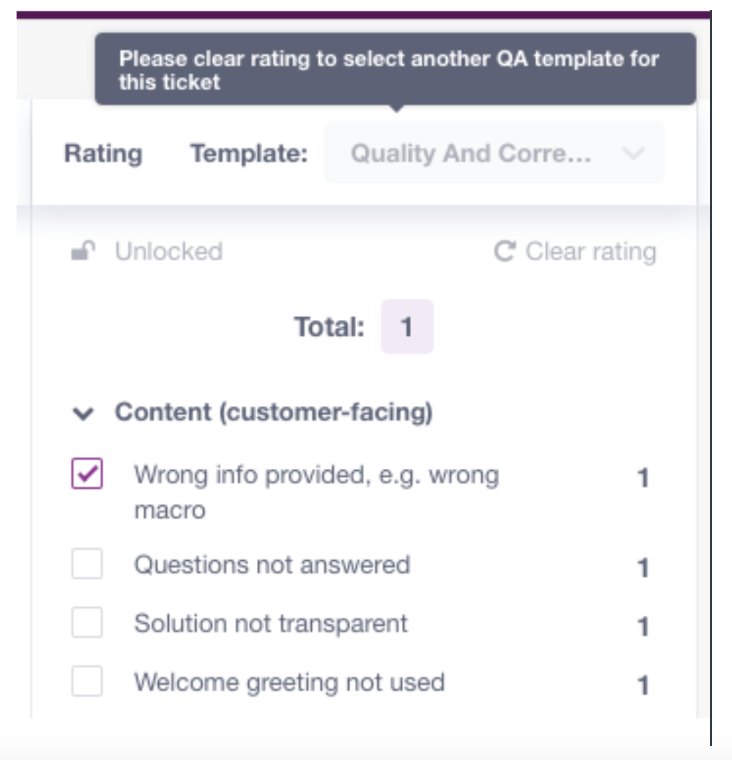 4. Select which criteria were achieved
Depending on how you've set up the criteria, you can either add or deduct points from the total amount.
Made a mistake? No problem! You can always uncheck the criteria!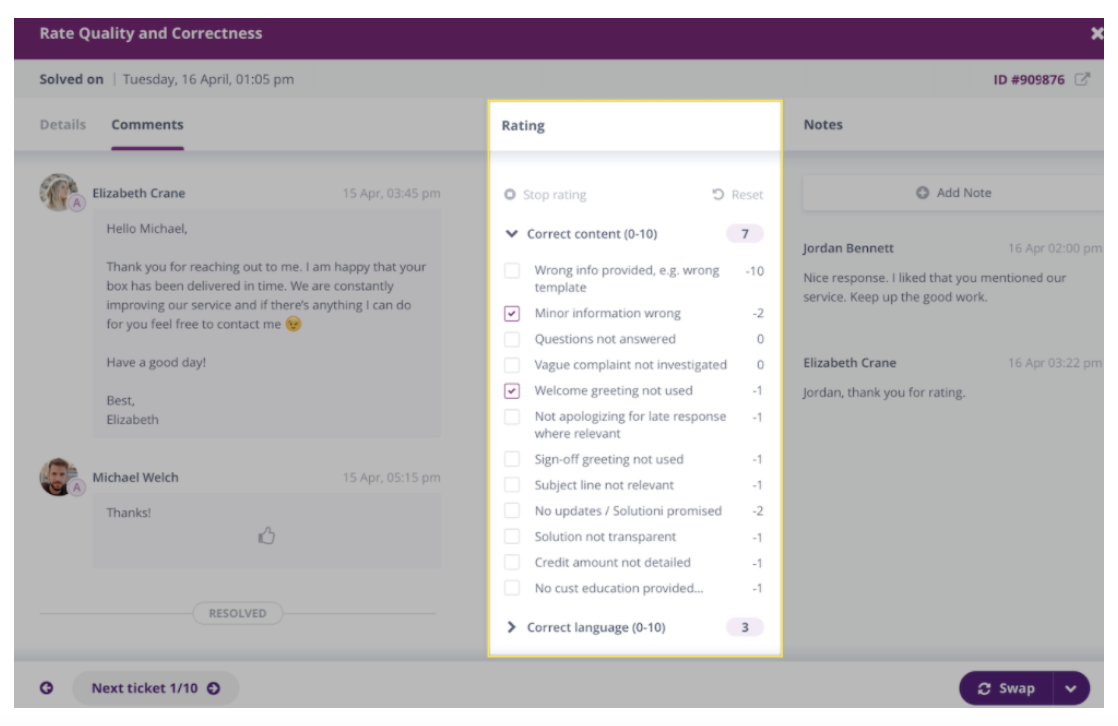 5. Leave some notes as comments to the agent
Additional qualitative feedback makes it easier for agents to understand where and how they could have done better. Ratings with comments will also be shown first to the agent when reviewing their ratings.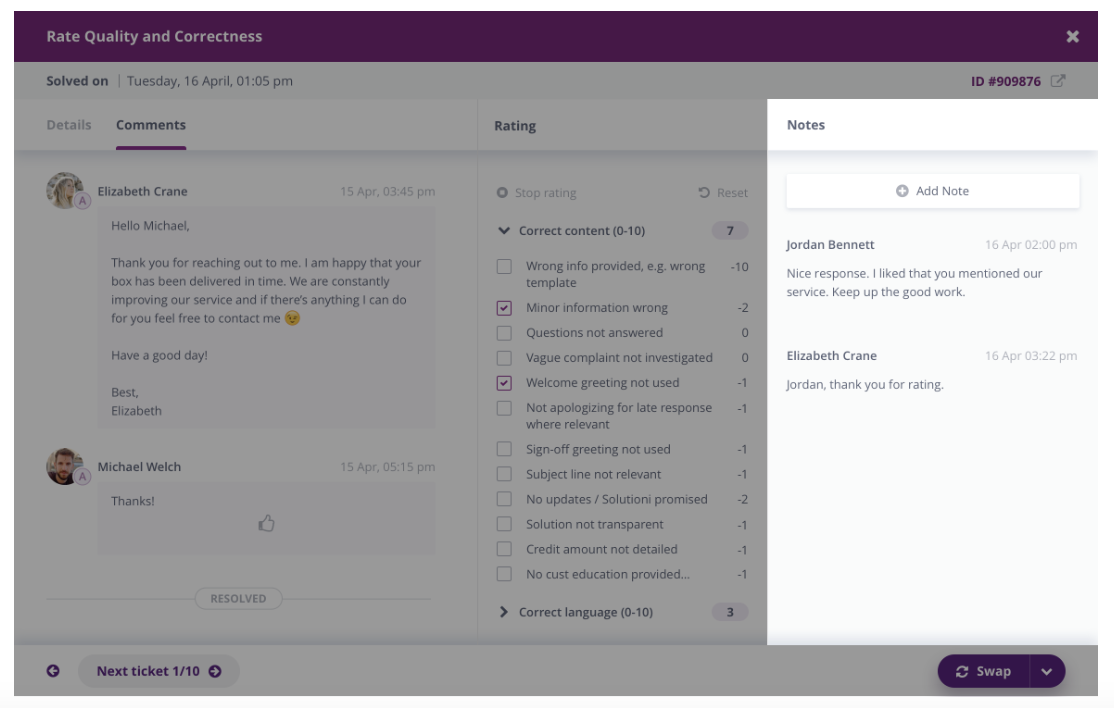 6. Complete the ratings for the week and lock the ratings
Close the loop by locking the rating for the week. Agents will receive a notification letting them know their QA ratings are ready for them to review.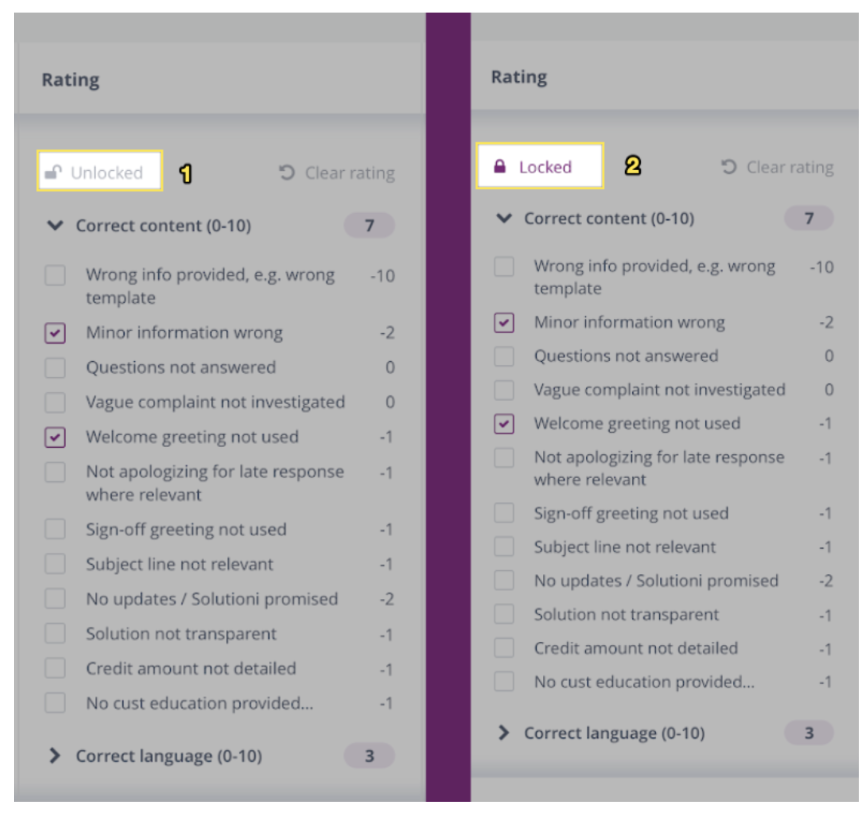 7. What if I don't want to rate the ticket from the list?
Suppose the ticket you opened in Kaizo is not up to your criterion to be monitored (for example, the ticket has no response to the customer inside). In that case, you have the option to swap it for another random ticket that was solved/handled by your agent that week: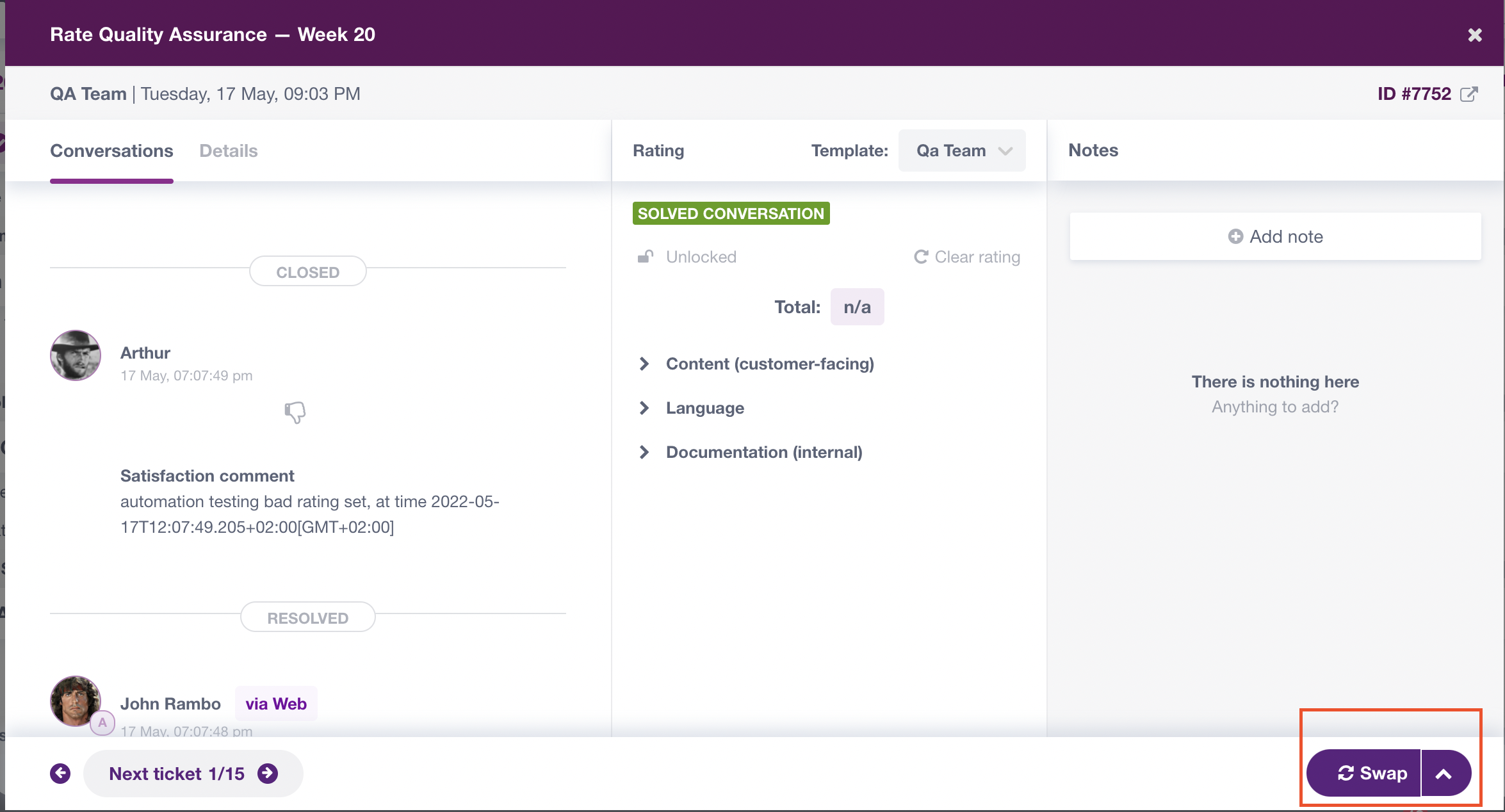 If you have some specific ticket that you would like to rate for this week, you have the option to input the ticket number that you want to rate: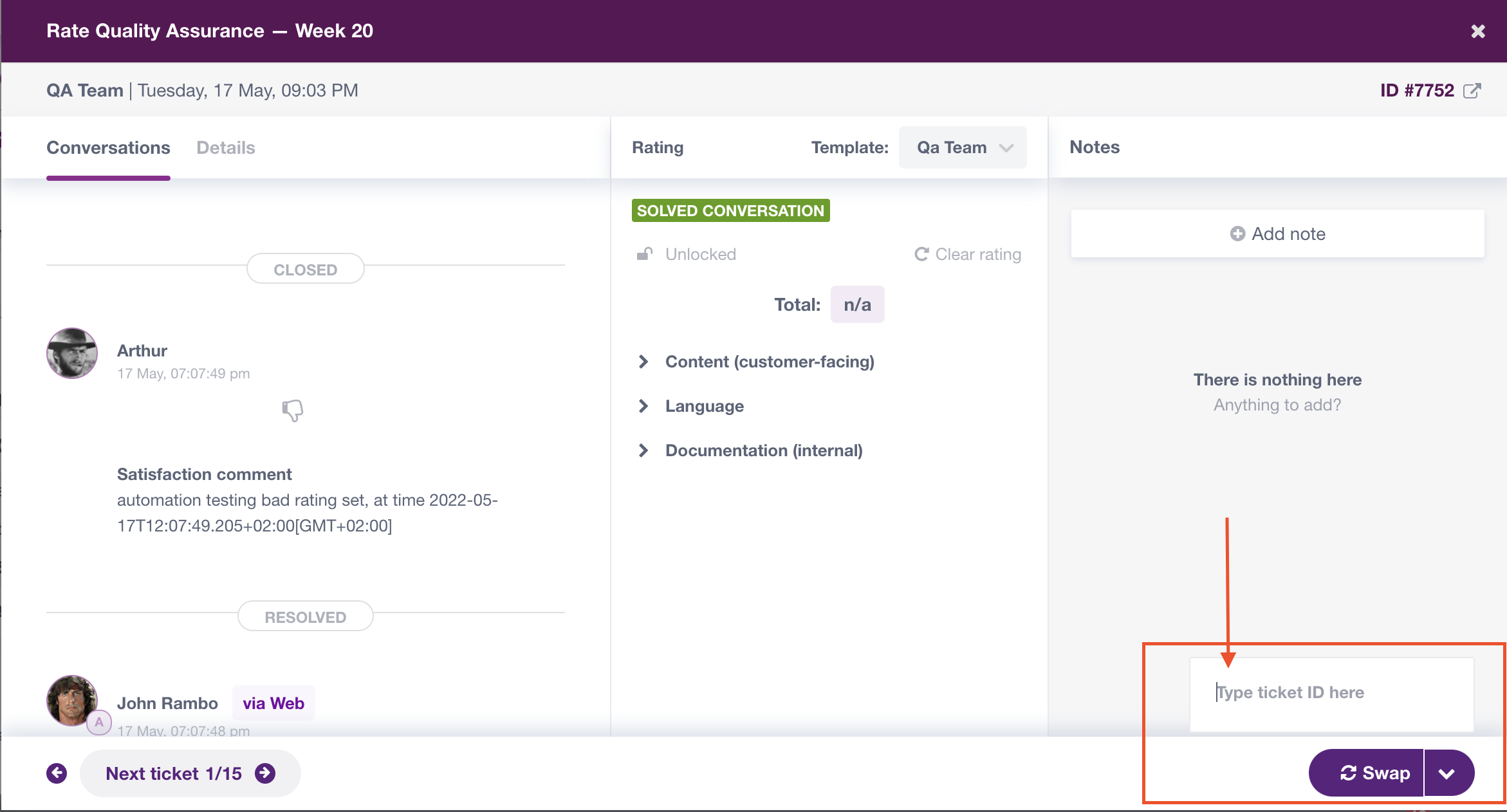 Simply type in the ticket number without "#".
Before rating tickets, make sure you have set up your QA templates. QA templates can be added and adjusted in Settings. See here the steps to follow.

Happy rating! 😀