One thing of QA is to evaluate the content of your team, the second thing is to provide your agents with feedback and coach them on the opportunities you've spotted out for improvements.
In some cases you would like to get more insights and export your ratings to share them within your company.
To create a QA export you go to the QA building and click on the exports button.


On the top right you can click on 'create new export' and from here you can select for which week, team, agent or the whole company you want to export the ratings for.
Additionally you can select a customer Zendesk field and export that data too.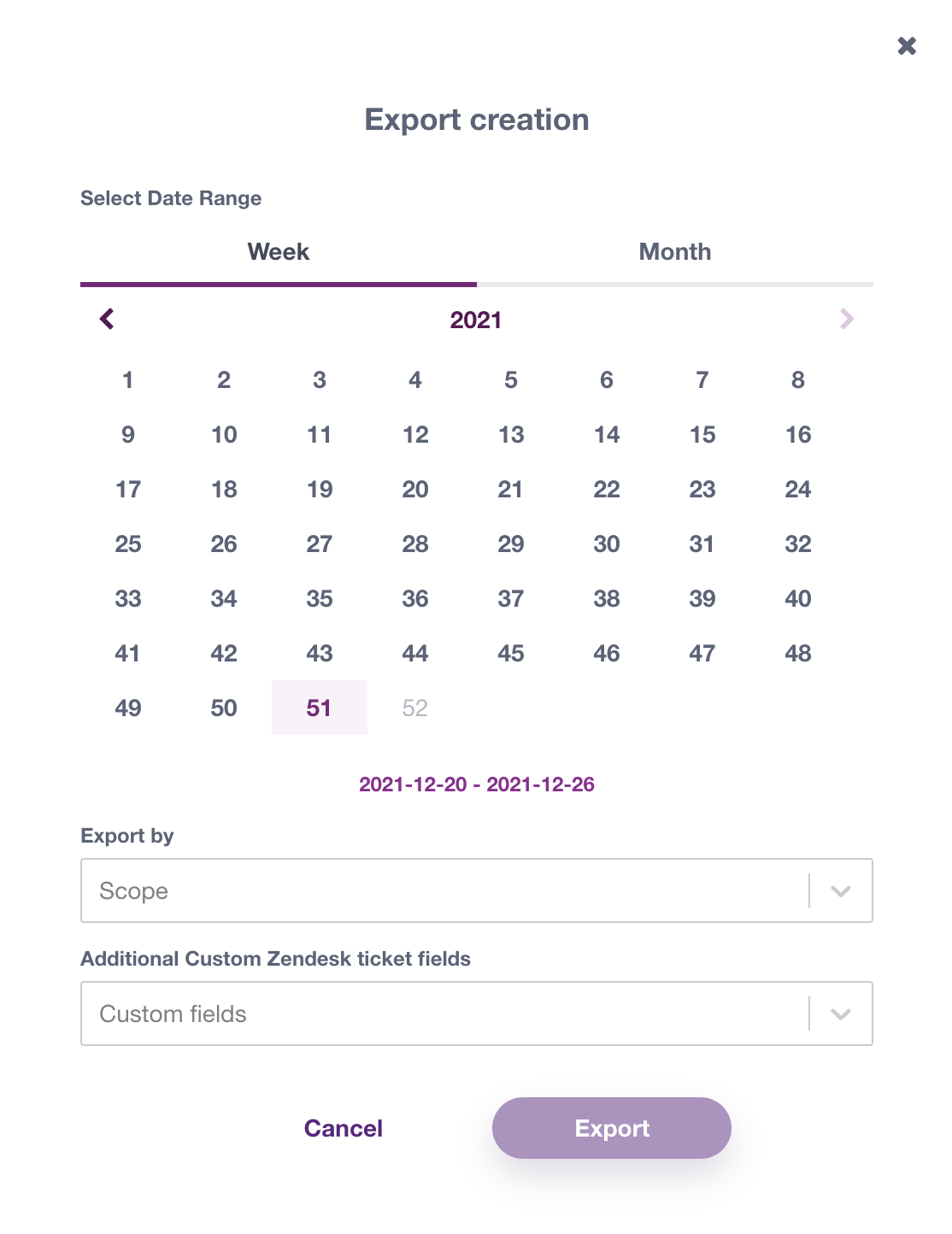 Pro tip: you can click & drag to select multiple weeks for the exporting your QA data.
Once done your export will be ready to be downloaded in a CSV format. Click here to read more on how to format and import your CSV file into Excel.