As customer support representatives, we should always stay professional, empathetic, and positive during conversations. Even with the most difficult cases or customers it is expected that we will not lose our temper or argue with the customer.
The AI-driven Agent's Empathy Score will enhance customer support quality by evaluating and measuring empathy levels displayed by agents during interactions.
❗️We place a high priority on the security and privacy of our users' data. To uphold strict confidentiality, our AI-driven Agent's Empathy Score Metric operates exclusively in-house. We do not share any customer data with third-party services or platforms. By maintaining an internal process, we guarantee the safety and protection of sensitive information within your ticket.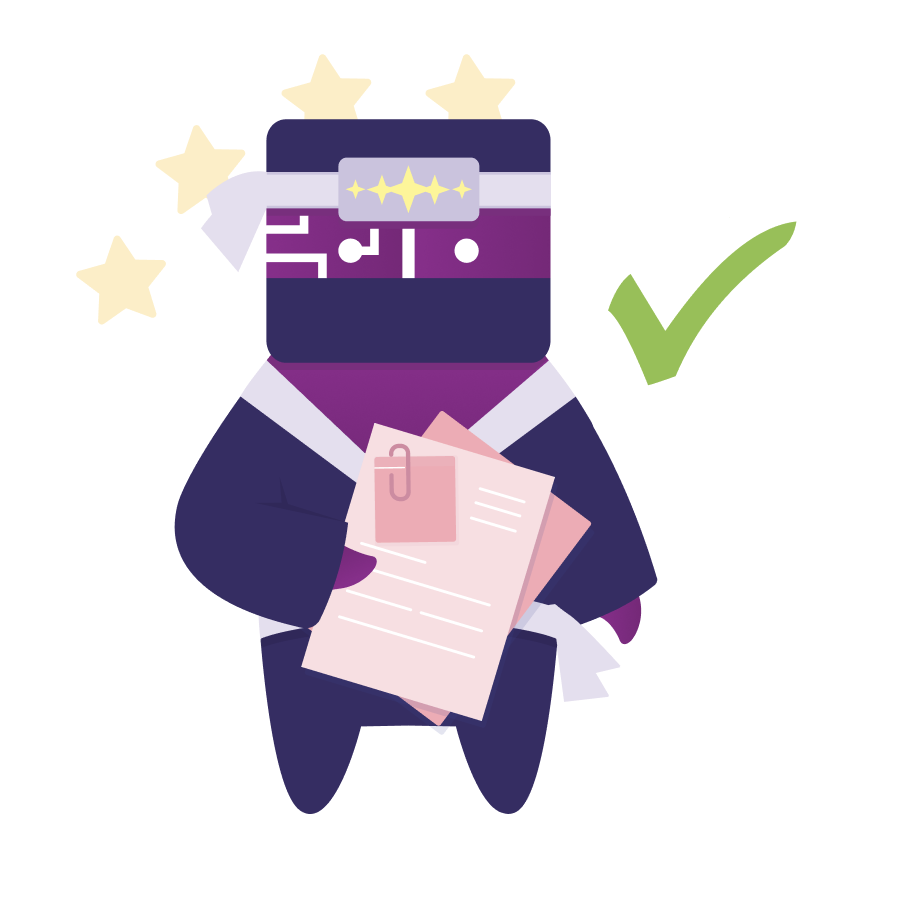 🚨Before we start, it is crucial that your Account Owner or Admin will enable this AI feature inside Settings -> Samurai, otherwise you and your team will not see this feature being available inside Kaizo. More about how to do that can be found here.
⭐️What value will I derive from this Metric?
Empathy is a vital aspect of customer support, as it fosters a positive and empathetic environment for users in need of assistance. The Agent's Empathy Score empowers us to enhance the empathy displayed by agents, ultimately leading to improved customer satisfaction. Through the utilization of AI technology, we are able to evaluate agent-user interactions in a more objective and consistent manner.
🚨Did you know? This metric analyzes Agent's Empathy Score in real time!
Here's how the AI-driven Agent's Empathy Score Metric can enhance QA evaluations:
Objective measurement: The AI-driven feature offers an objective measurement of empathy, ensuring consistent evaluations across various interactions and agents. It eliminates subjective biases that may arise during manual evaluations.

Data-driven insights: The Agent's Empathy Score generates valuable insights by analyzing language patterns, sentiment, and tone. This data empowers our QA team to identify specific areas where agents excel or may require additional training.

Feedback and training opportunities: The obtained empathy scores can be used to provide feedback to agents, offering valuable insights into their performance and helping them identify areas for improvement in their empathy skills. This feedback loop contributes to their professional development and growth.
🤩Where can I find this metric?
These metrics can be found when opening tickets inside Kaizo: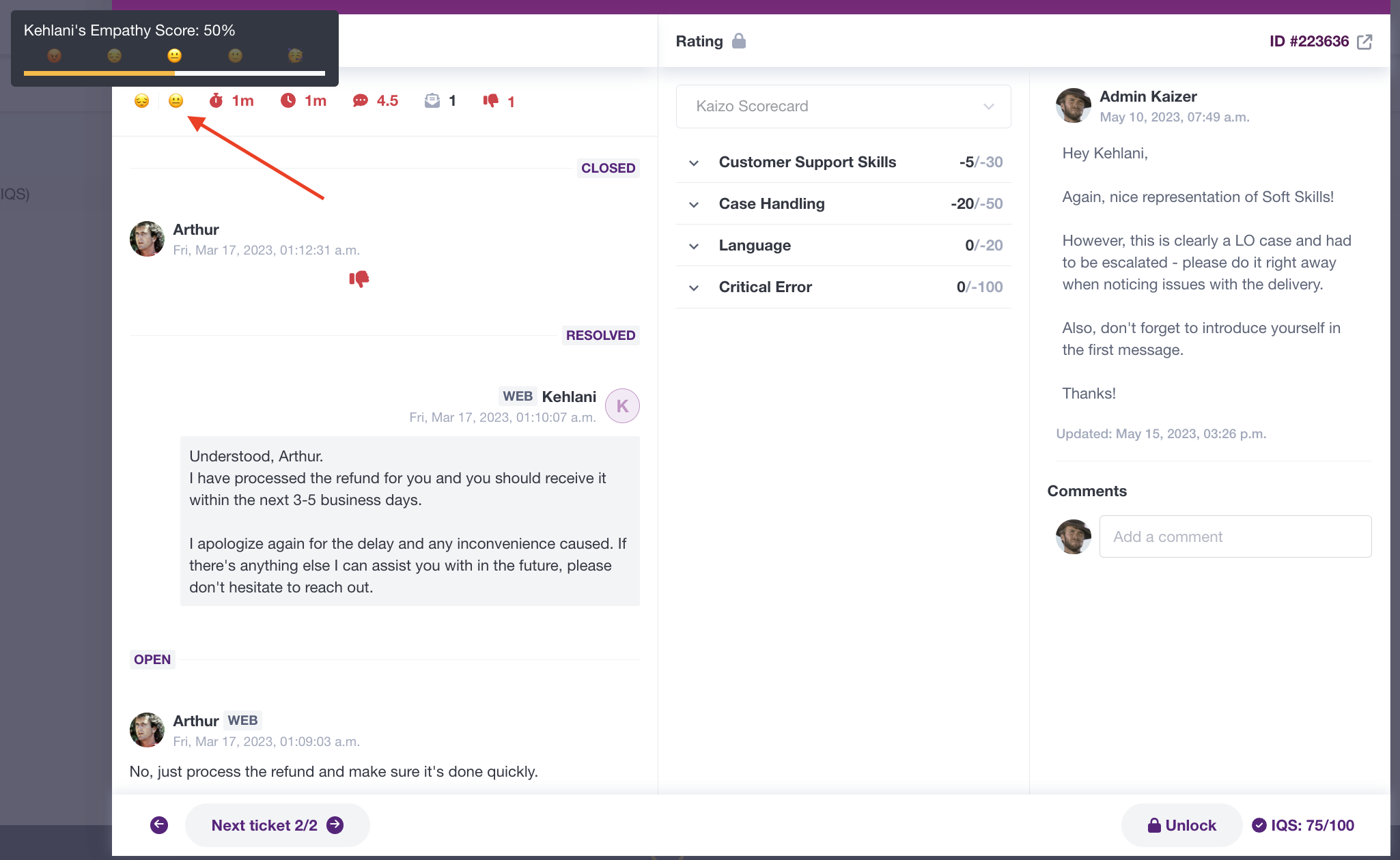 🔥Stay tuned for more updates and places where the Agent's Empathy Score metric will be added! Keep an eye on our Help Center page for new updates!
🧐How this metric is calculated?
The Agent's Empathy Score is calculated in 2 different ways:
For every single Public Reply or Chat Message that was sent by the agent
As an Average result for the whole ticket (summing up every Empathy Score result for the messages and dividing by the number of messages sent)
🔭 Make sure to check the replies that were analyzed as negative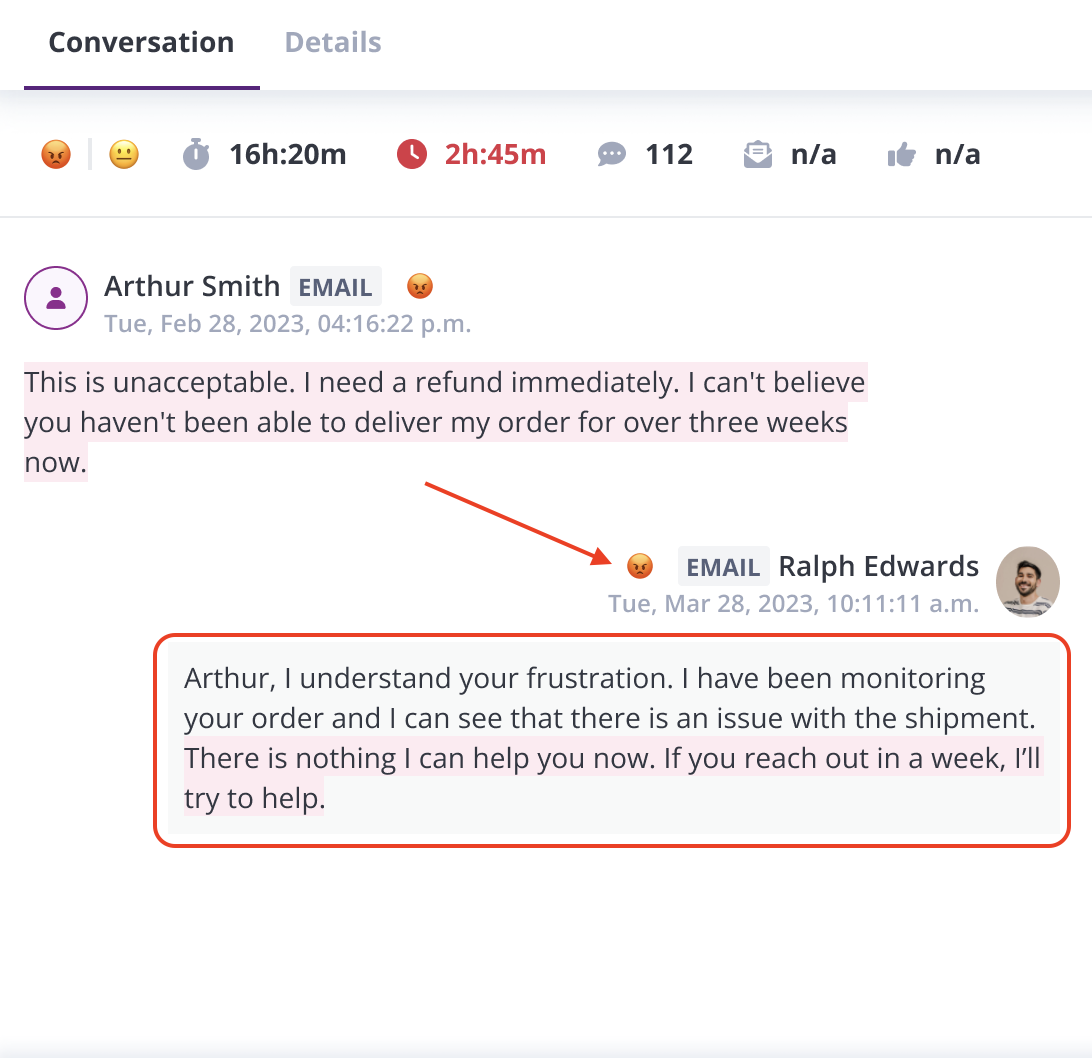 ⭐️ To provide further transparency and clarity, we highlight the part of the response or message from agent, that was determined as negative by our AI model. By identifying and reviewing these sentences, you gain deeper insights into how your customers perceive interactions and can take appropriate actions to address any concerns or issues.
❗️Did you know? You can now provide direct feedback to our Product team about how well the analysis of the ticket was done!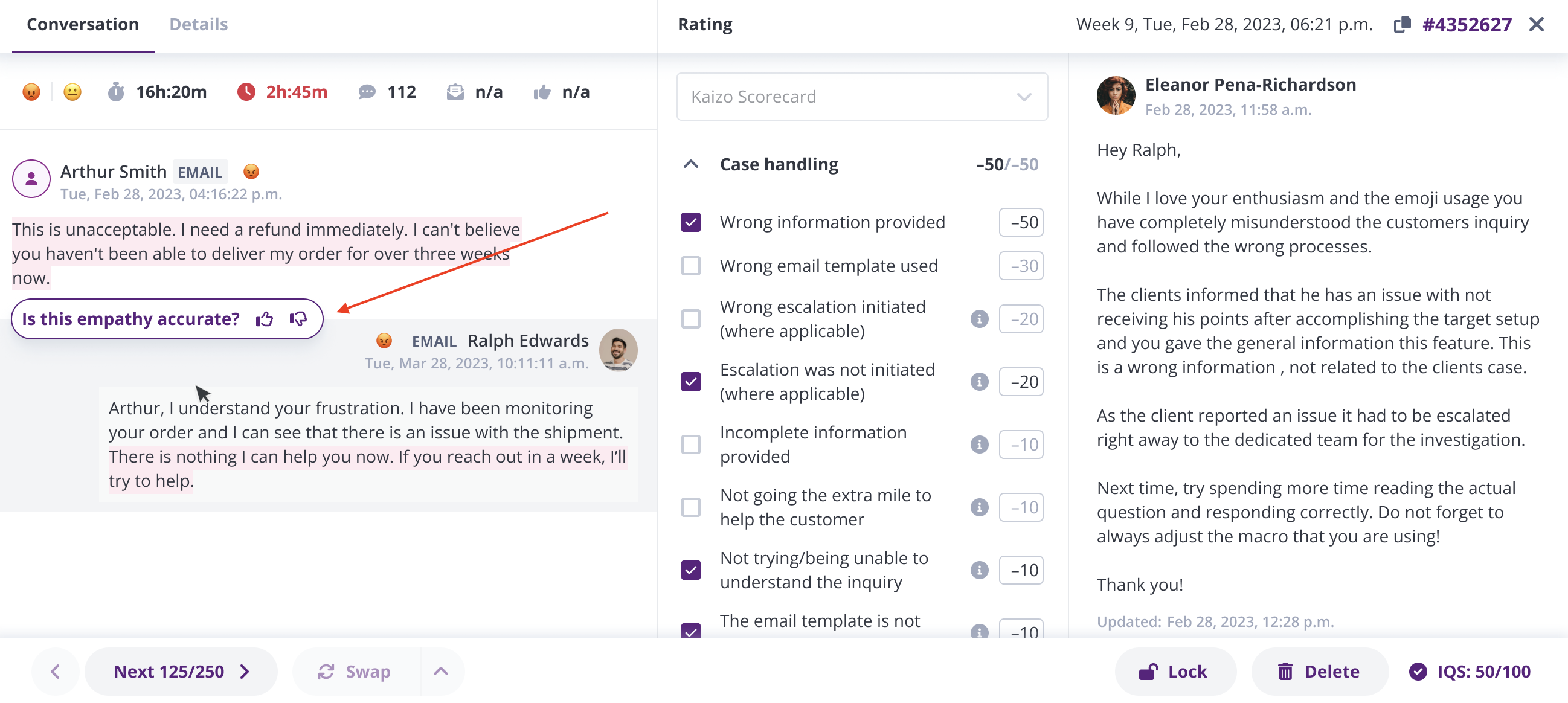 Simply hover your mouse over the message and rate the correctness of the analysis with just one click!