Although QA teams, including QA experts and Admins, use the Kaizo QA rating tool more and more every day, it is still a time-consuming activity for Team Leads and QA experts.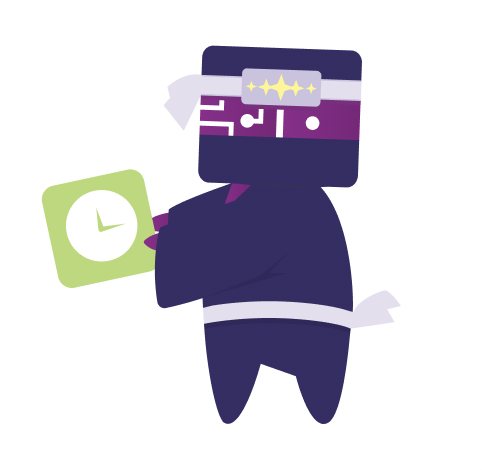 Our client research showed that the Team Leads who are also QA raters spend their time mostly inside the ZD environment and, therefore, normally find tickets for potential QA rating directly in there.
A ticket can be qualified as good for QA rating if the TL notices that an agent has drastically improved on the criteria that was dragging them down for the past weeks. It also a good idea to rate a ticket if a crucial mistake was made and it needs to be explained to the agent right away.
Normally, it takes a few steps to QA rate the ticket you pick:
Make a Note of the ticket number or copy it directly into the Kaizo Village
Locate the chosen agent and the right week for rating
Open the queue and swap any random suggested ticket with the one you want to QA rate
Rate and leave a note for the conversation
Go back to the ZD queue you left off from
🚨 If you are interested in reducing the number of steps, saving time on manual tasks, and working without the need to leave Zendesk — try QA rating through the Kaizo Quick access tab!
Let's check it out together!
1. Click on the
Kaizo Quick Access tab
and select "Rate ticket"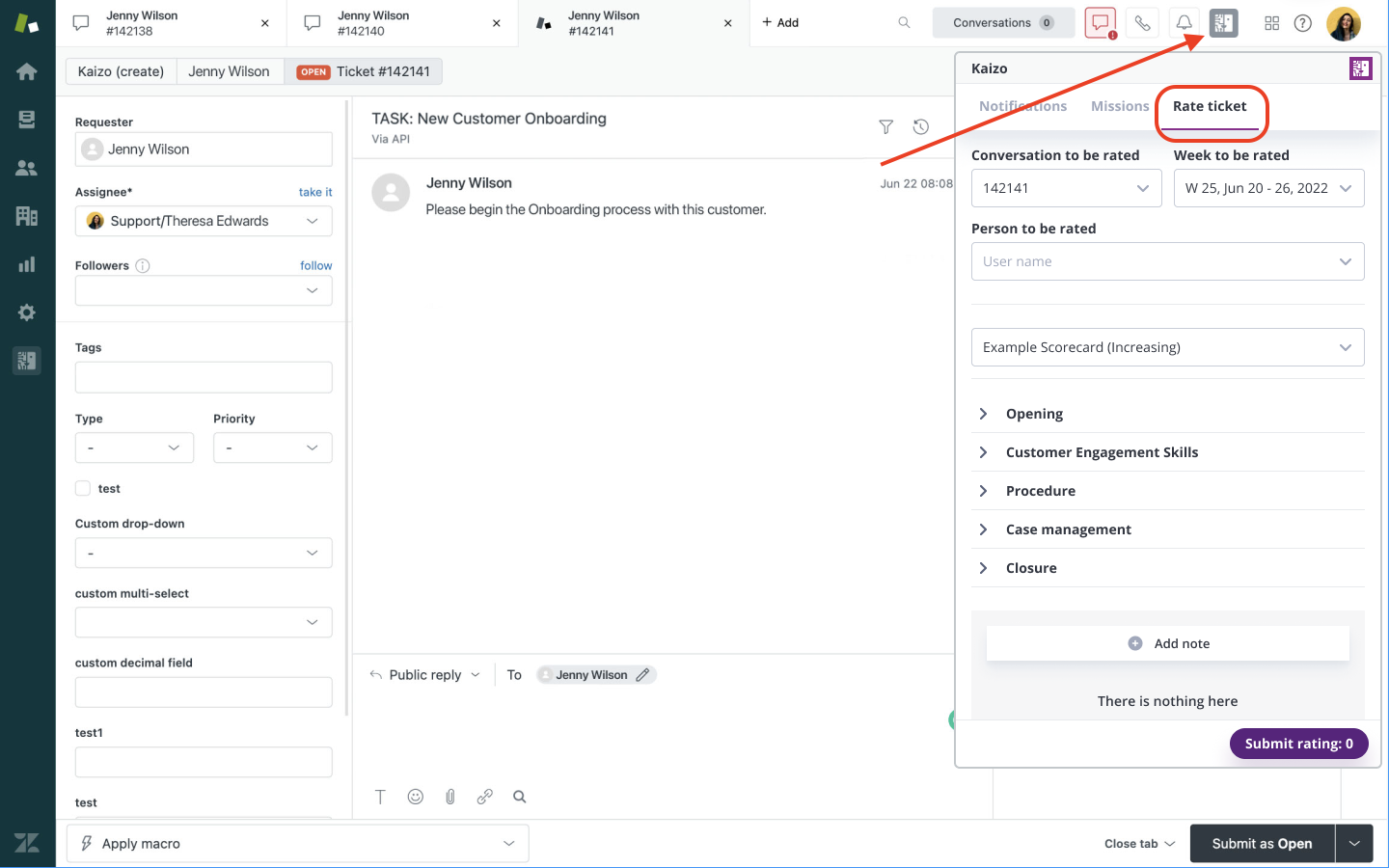 2. Input manually or select the ticket to rate
Pro-tip: If you have several ticket tabs open in ZD, when you click the drop-down menu, we will show you all of these ticket numbers to choose from. When clicked, the chosen ticket will open up inside ZD.
Pro-tip x2: If you input the ticket manually, we will open it right away in Zendesk as well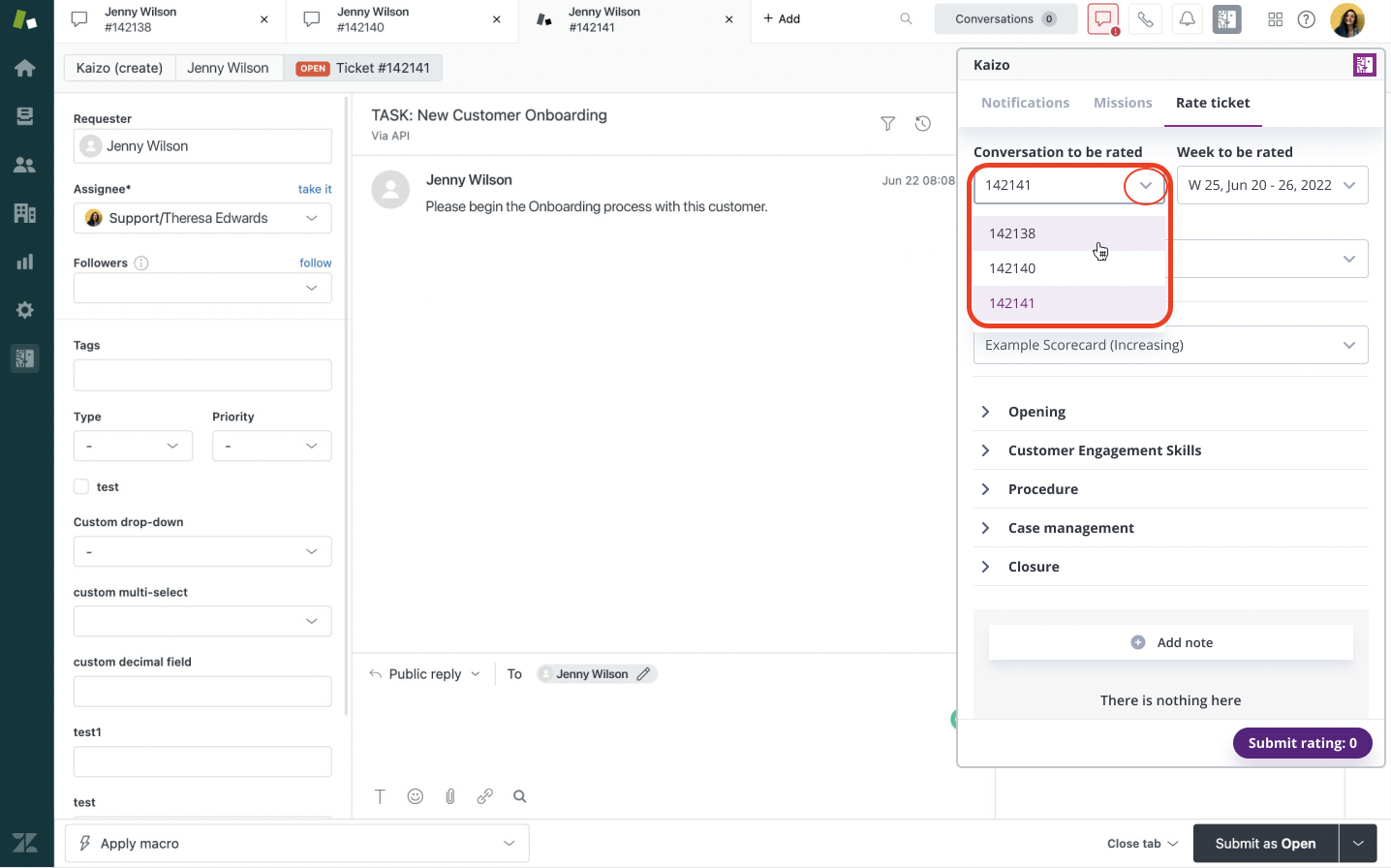 3. Choose the respective Week and the Agent you want to rate
Pro-tip: We will only show you the names of the agents that handled or had something to do with this ticket to avoid any confusion as to who gets rated.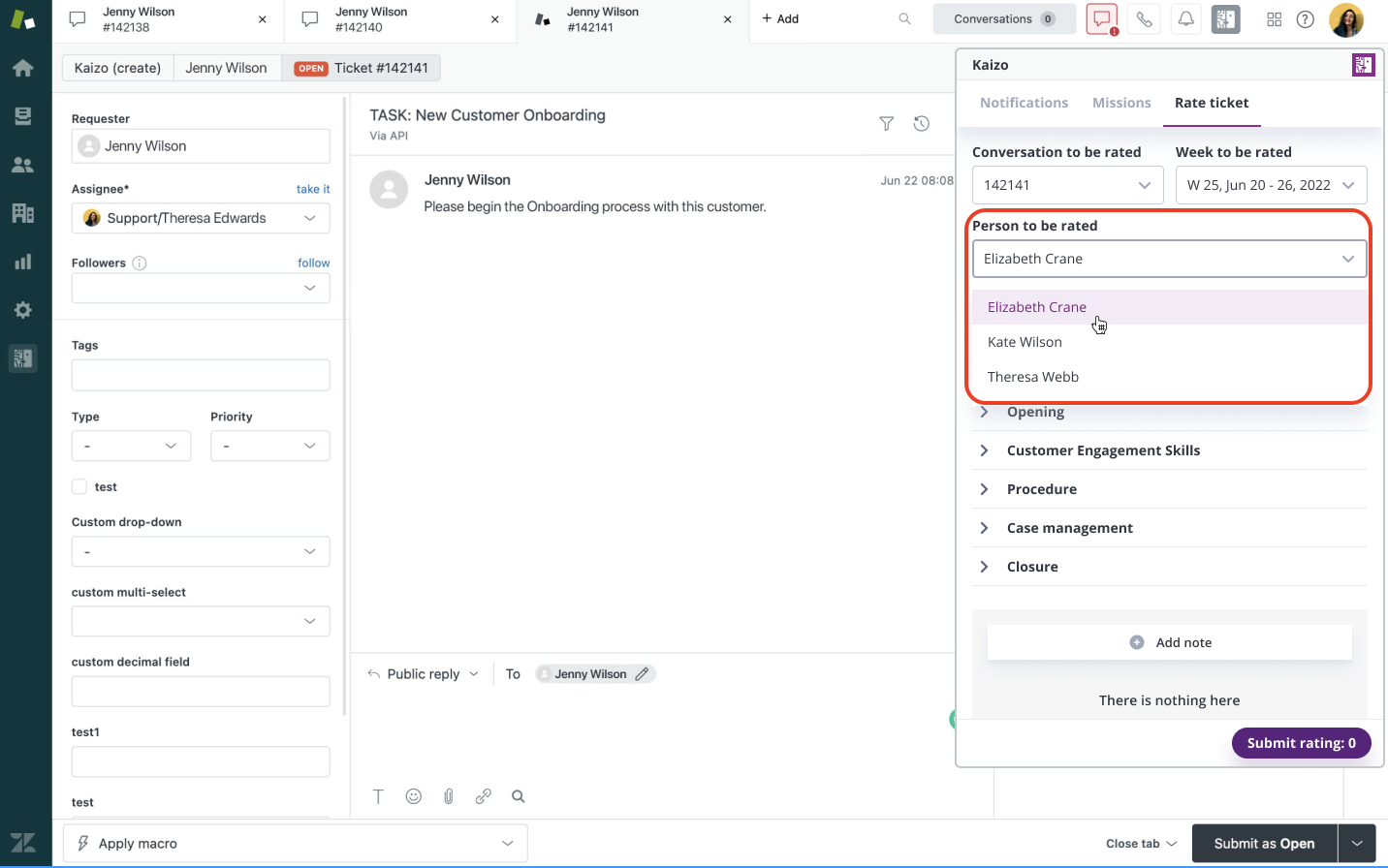 4. Start QA rating as usual — choose criteria and leave Notes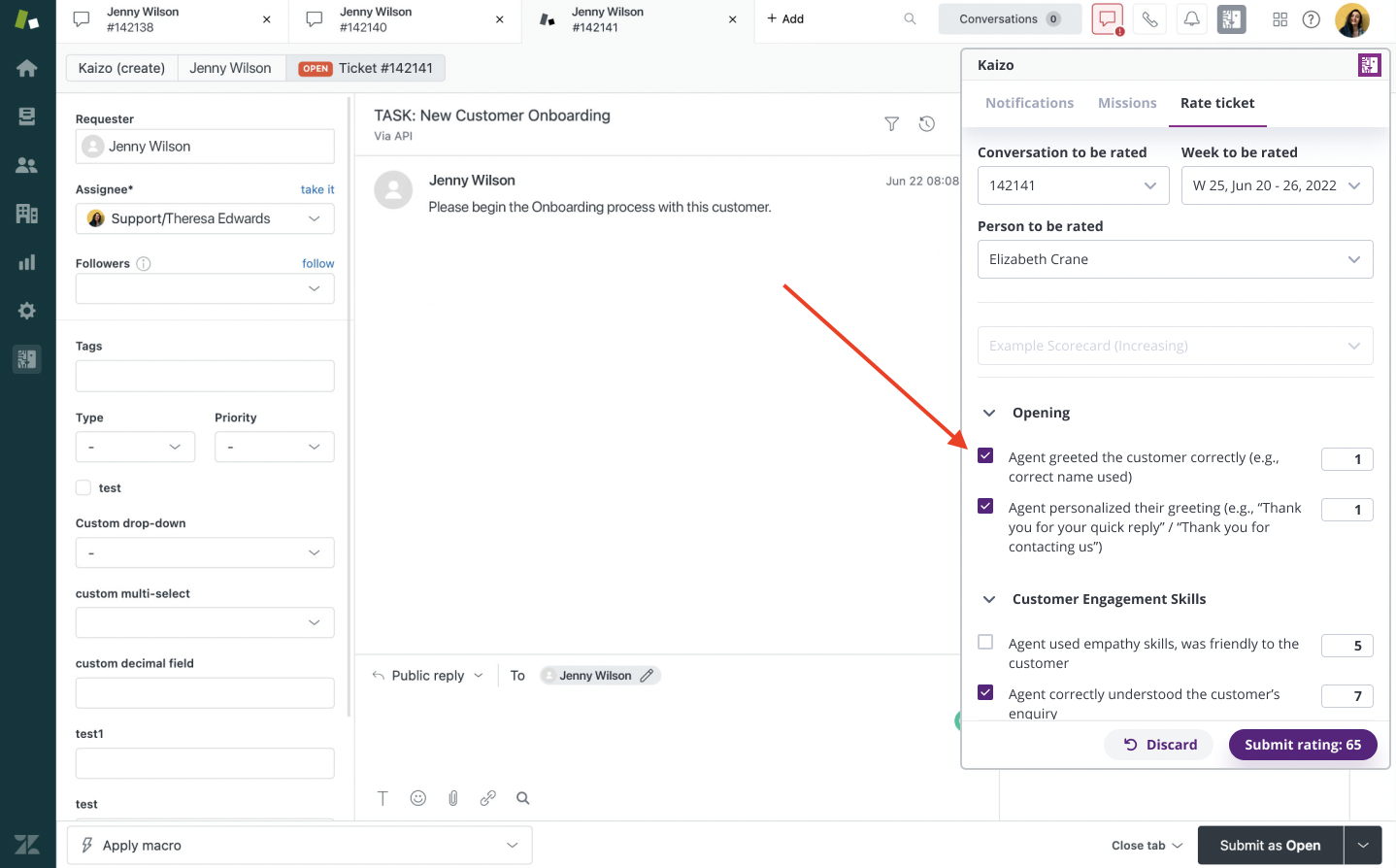 5. Don't forget to Submit your Rating
Pro-tip: If after reviewing the handled conversation you conclude that your agent did a wonderful job, simply click "Submit" button without any criteria clicked! It will give maximum rating to the ticket and save your time.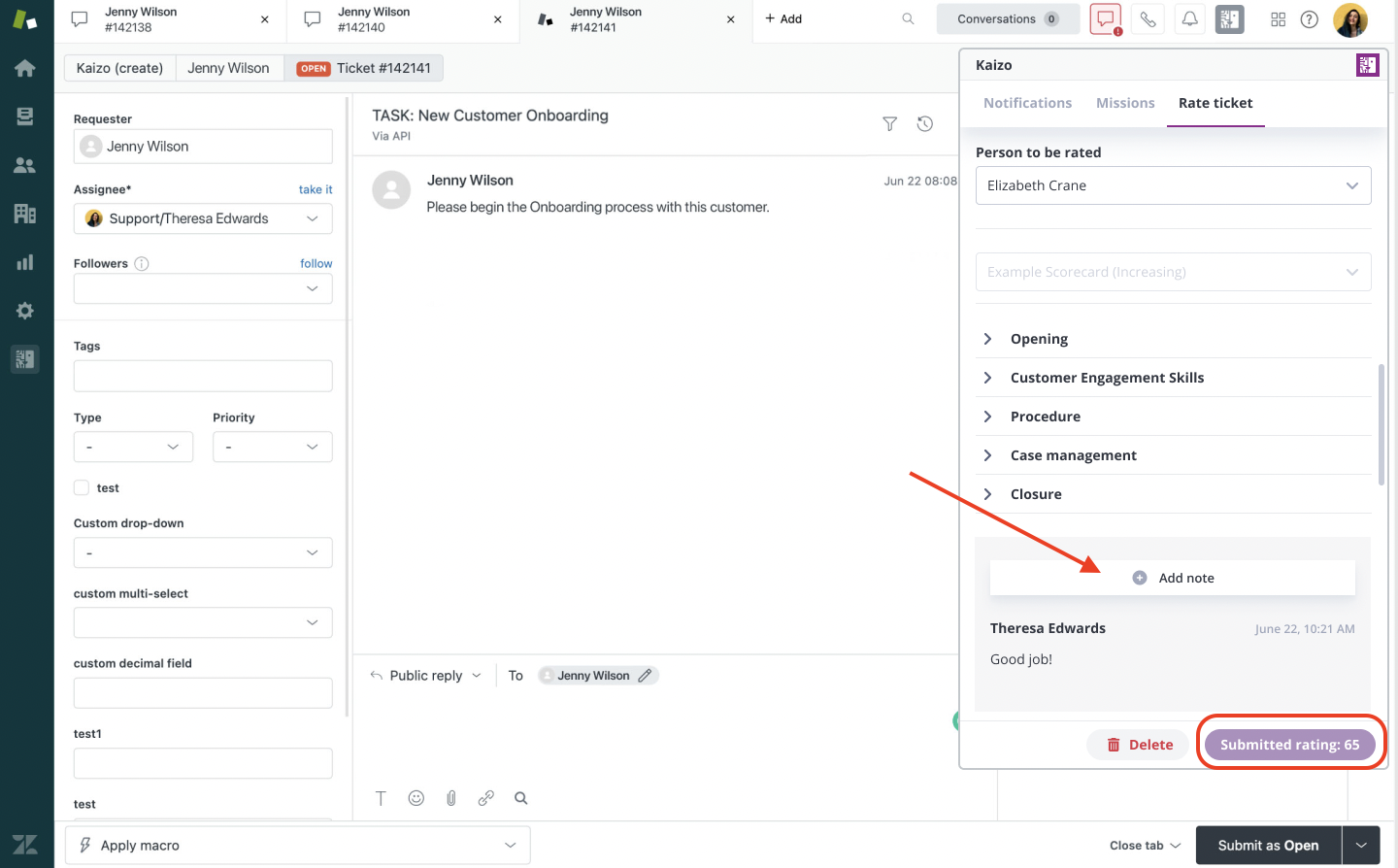 What happens after that?
The rated ticket will be saved inside the Kaizo Village (both in the Scorecard and QA houses) for the agent and the week that you chose. Your agent will be notified as usual that the QA rating had been done.
To learn more about QA rating tickets, please visit this link!