When opening a random ticket, it can be challenging to quickly assess how the ticket unfolded and whether the agent's performance aligned with our expectations. While the CSAT result provides some information, it doesn't always indicate if the agent was solely responsible for the rating received.
The Customer Sentiment metric not only helps identify the customer's overall experience but also provides insights into where things may have gone wrong at certain points.
❗️We prioritize the security and privacy of our users' data, which is why our AI-driven Customer Sentiment Metric operates exclusively in-house. This means that no customer data is shared with any third-party service or platform. By keeping the process internal, we maintain a high level of confidentiality and ensure that your ticket's sensitive information remains safe and protected.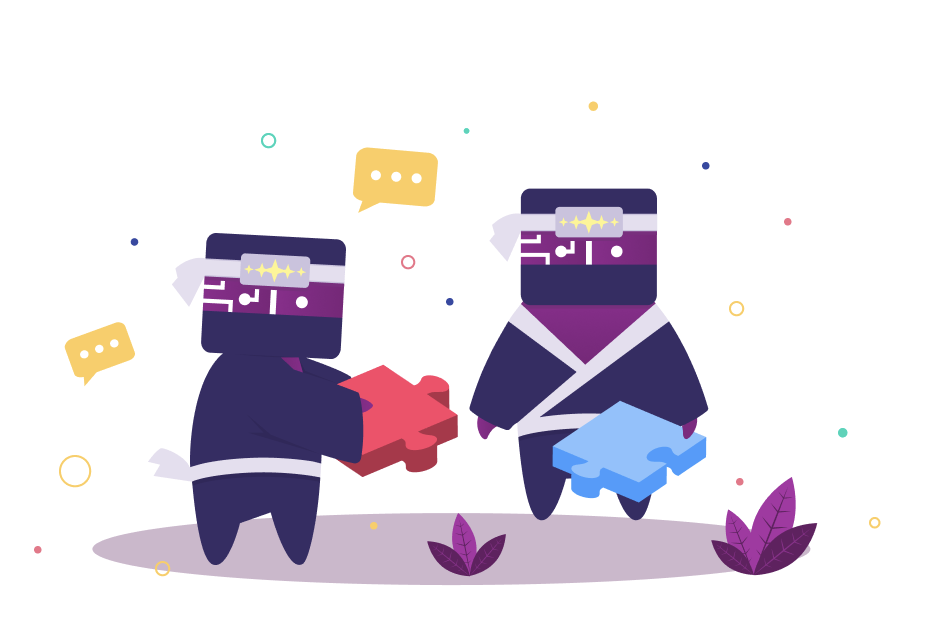 🚨Before we start, it is crucial that your Account Owner or Admin will enable this AI feature inside Settings -> Samurai, otherwise you and your team will not see this feature being available inside Kaizo. More about how to do that can be found here.
⭐️What value will I get from this Metric?
By analyzing the sentiment behind customer interactions, we can gain valuable insights into your satisfaction levels and identify areas for improvement. This feature enables us to:
proactively address concerns
enhance service quality
strengthen the overall customer experience.
🚨Did you know? This metric analyses Customer's Sentiment in real time!
Here's how the AI-driven Customer Sentiment Metric enhances QA evaluations:
Enhanced accuracy: Our advanced natural language processing (NLP) algorithms ensure accurate customer sentiment analysis. This metric goes beyond traditional measures like star ratings, providing a nuanced understanding of customer sentiment.

Early issue identification: By detecting negative sentiment early on, we can identify potential issues and dissatisfaction patterns before they escalate. This enables the QA team to take swift action, address concerns, and ensure customer satisfaction.

Training and coaching opportunities: The AI-driven Customer Sentiment Metric highlights areas of strength and areas where additional training is needed for our support agents. By spotting the auto-analyzed positive and negative sentiment of individual customer messages, the QA team can provide targeted coaching, improving the skills and performance of support team members.
🤩Where can I find this metric?
This metric can be found when opening tickets inside Kaizo:
🧐How is this metric calculated?
The calculation of the Customer's Sentiment metric involves two different approaches:
For every single Public Reply (email) or Chat Message that was sent by the customer
As an Average result for the whole ticket (summing up every Sentiment result for the message and dividing by the number of messages sent)
🔭 Make sure to check the replies that were analyzed as negative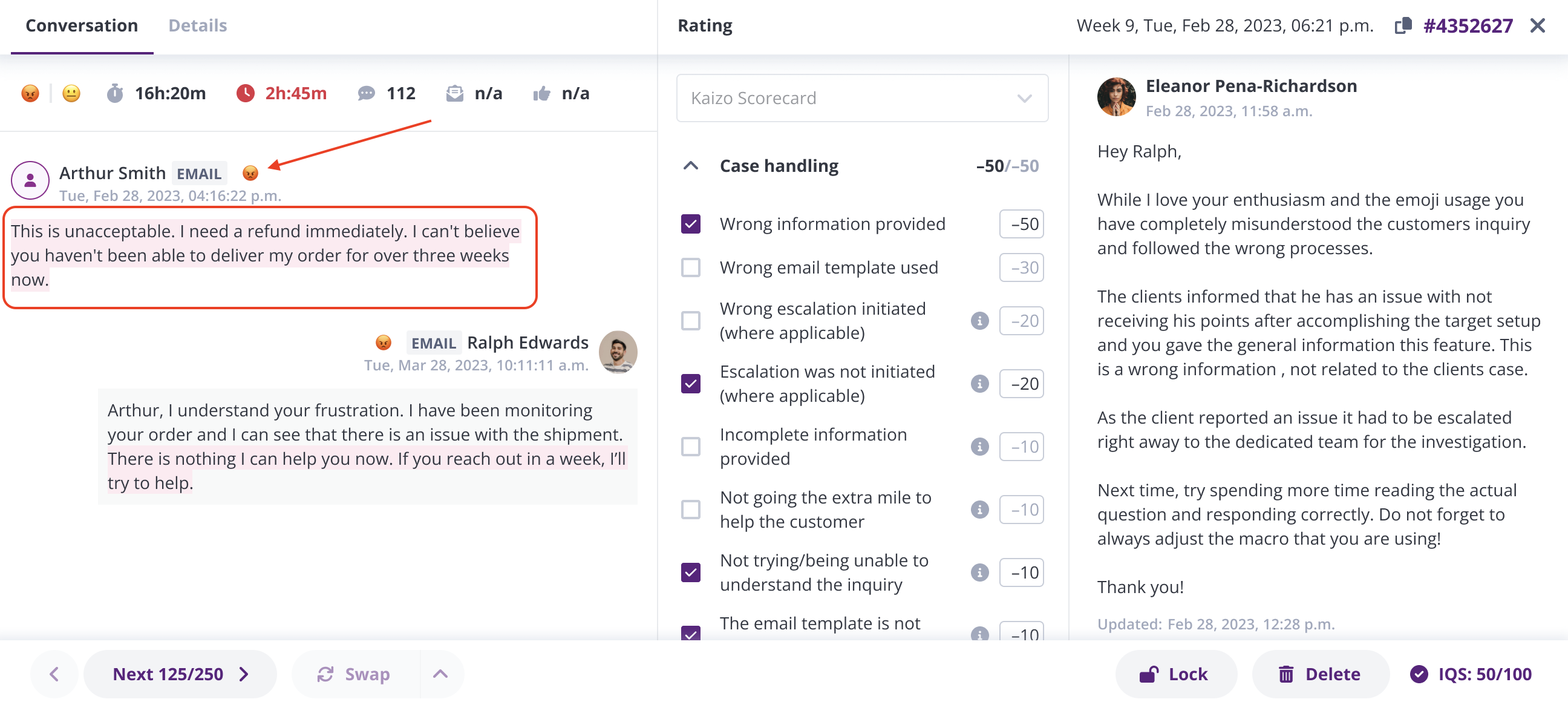 ⭐️ To provide further transparency and clarity, we highlight the part of the response or message from the customer, that was determined as negative by our AI model. By identifying and reviewing these sentences, you gain deeper insights into how your customers perceive interactions and can take appropriate actions to address any concerns or issues.
❗️Did you know? You can now provide direct feedback to our Product team about how well the analysis of the ticket was done!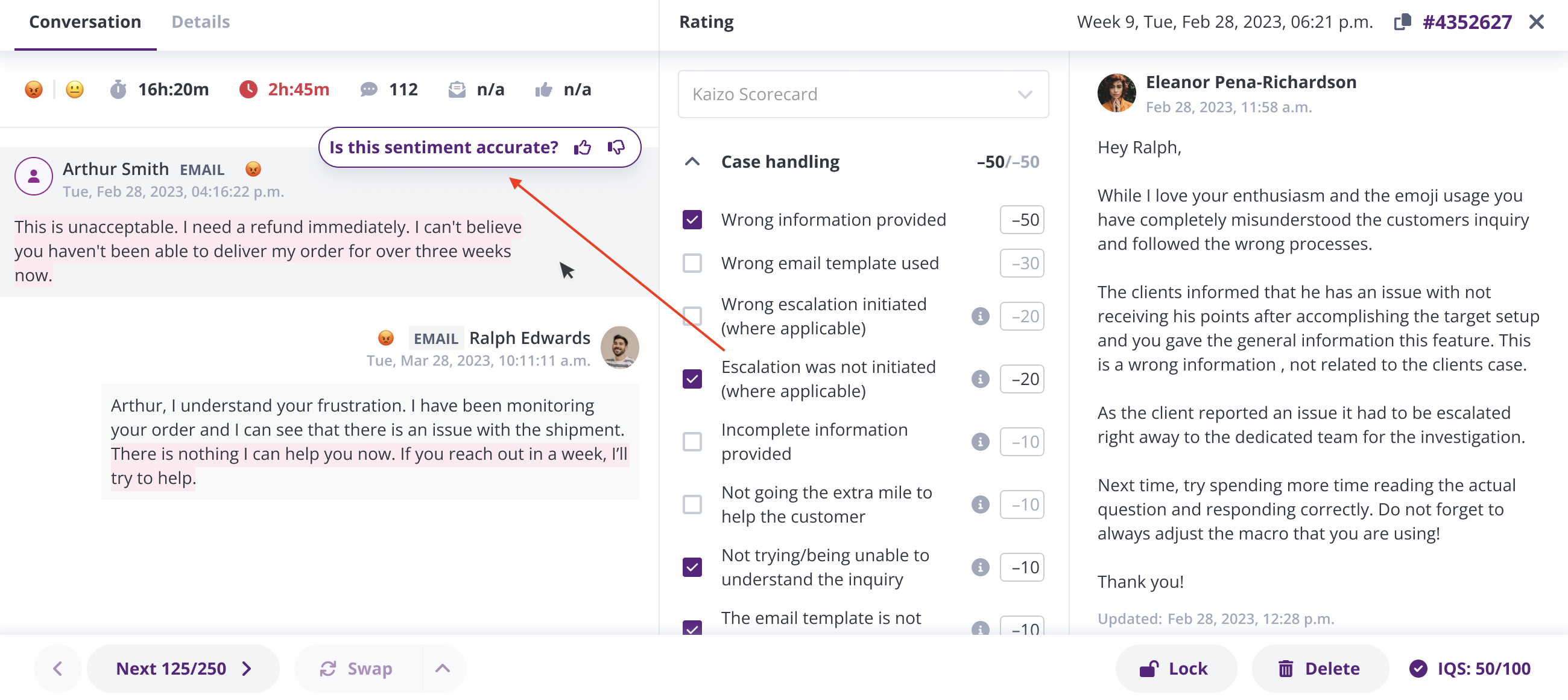 Simply hover your mouse over the message and rate the correctness of the analysis with just one click!