If you are interested what Missions look like for your Agents, read on!
As soon as you set up Missions in the Mission Center, your Agents, when visiting Kaizo for the first time during the week, will receive automatic communication showing:
The Missions they have been given for this week
Their goal in achieving those Missions
Their current level for each category of the Mission
This is what it will look like: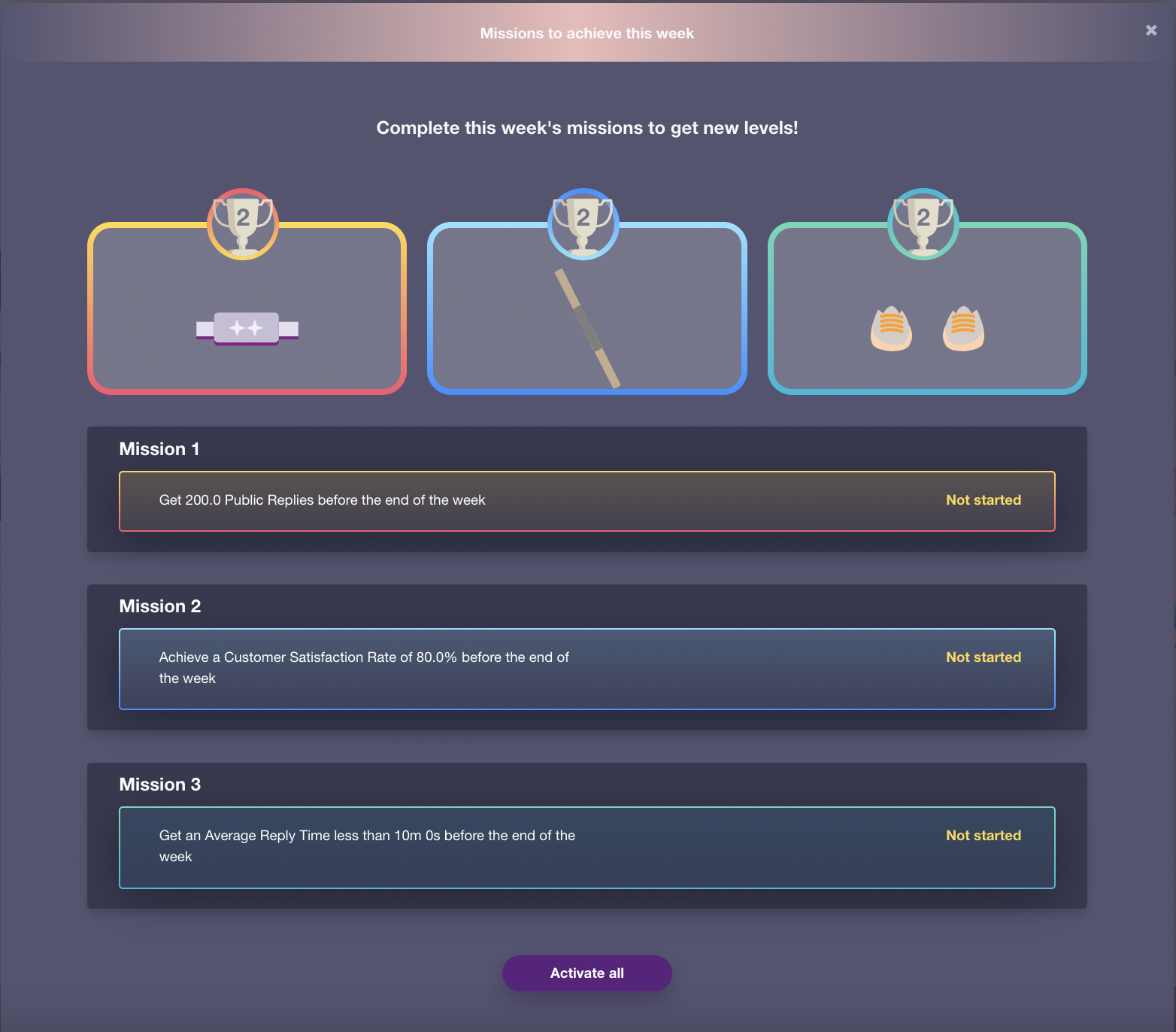 For an Agent to start achieving those Missions, they first need to Activate them.
Note: If an Agent forgot to visit the Kaizo app at the beginning of the week but already started achieving it (for example, their Mission was 50 Public replies and they have already already completed 10), those results will still be counted in Mission completion that week!
As soon as they will activate the Missions, when visiting Kaizo for the first time in a week, they will see their progress being up-to-date!
Here's what it will look like after the Agent activates their Missions: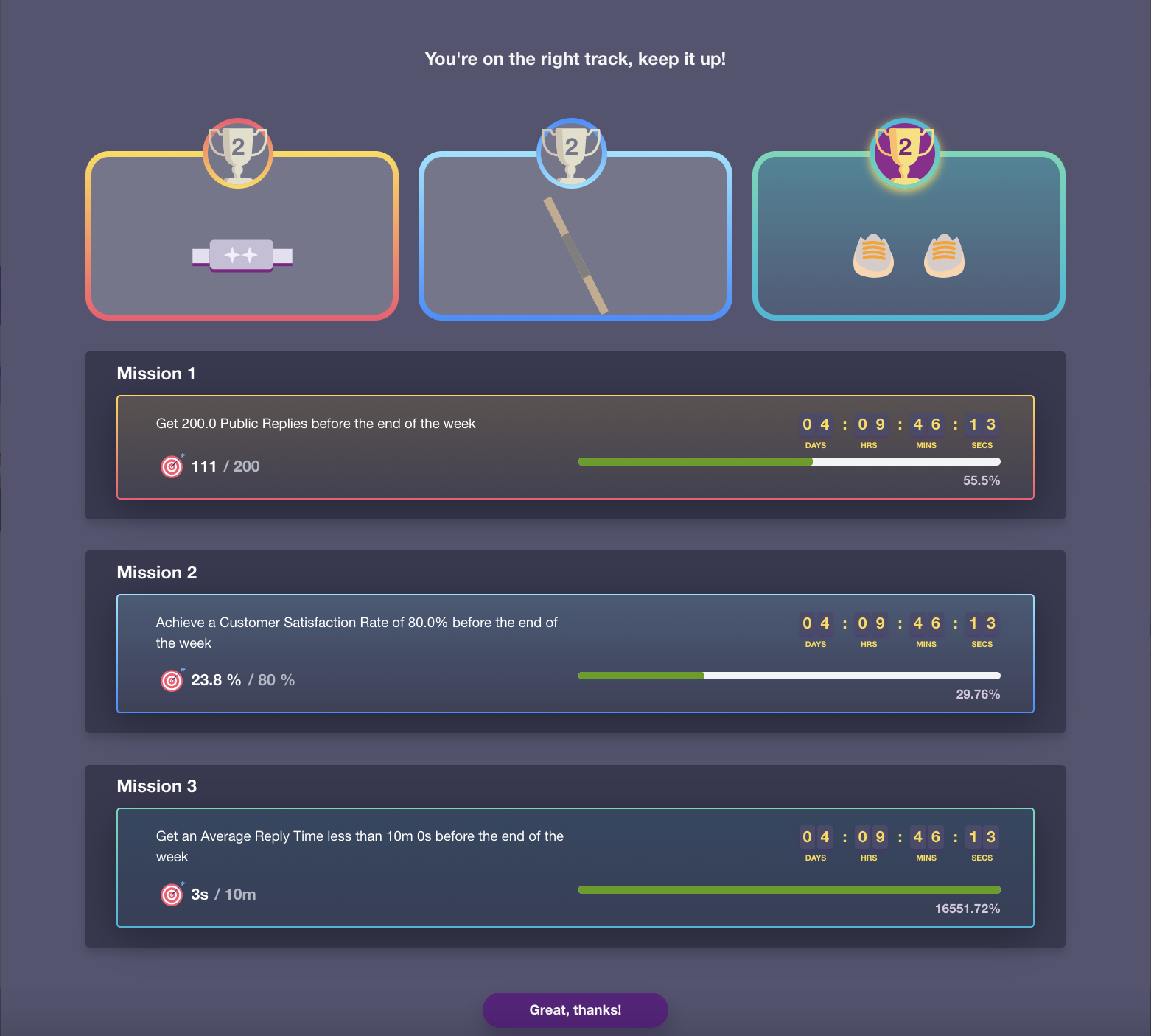 Where can agents see Missions after they have been activated?
Easy! The Dojo house will keep you updated on your Missions' progress!
To find out more about Dojo, please visit this link.

Every time your Agent visits the Kaizo Village, they can also track their Mission progress by looking at the bottom of the screen.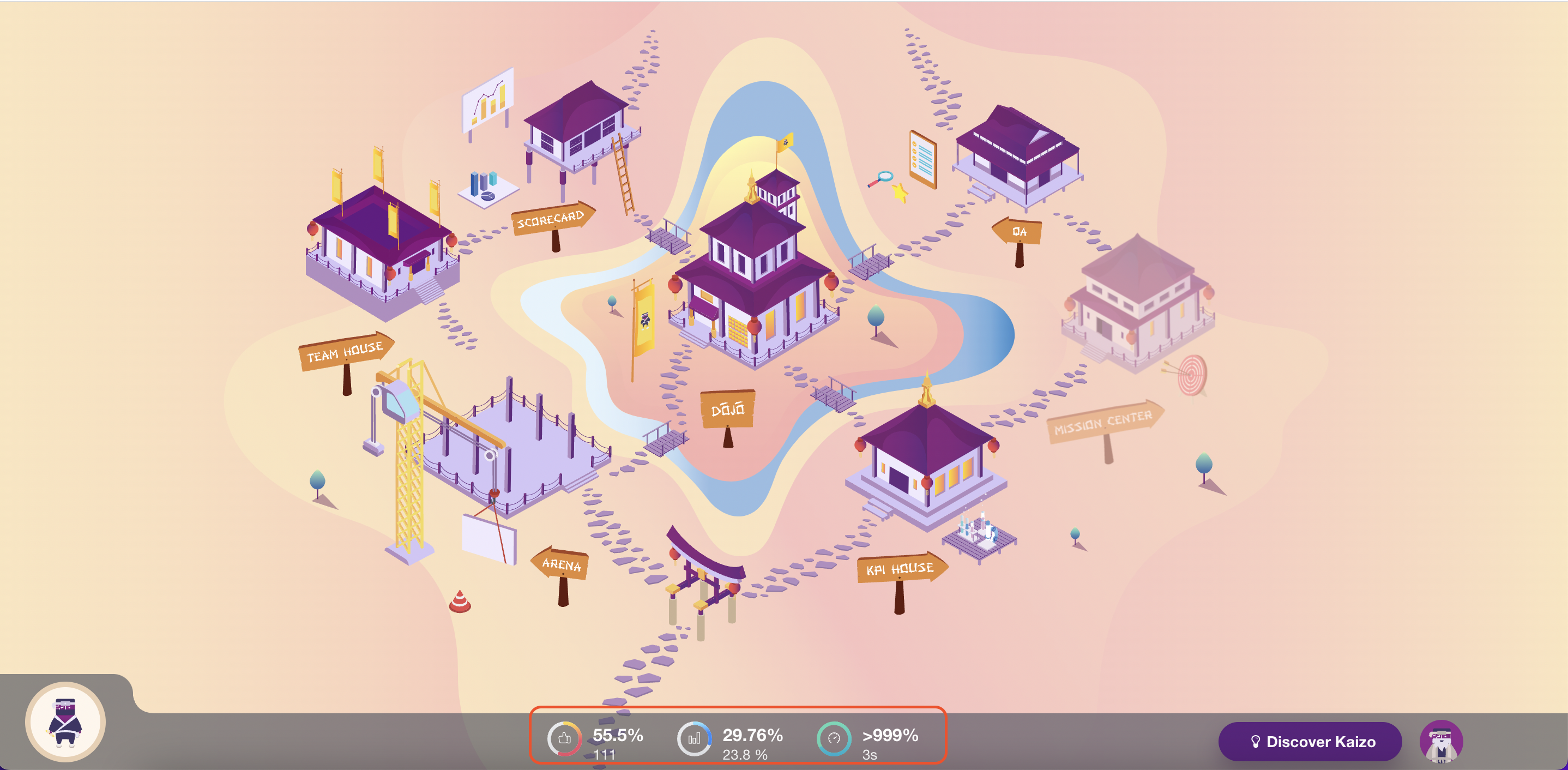 Let's start achieving some Missions!