Setting up weekly Missions for your agents is an exciting but quite a tiring process.
Team Lead needs to make sure that:
Agent receives a personalised goal based on their previous achievements
The Missions given are fair for each agent, whether they are a newbie or senior
The time spent setting up Missions is not too long — Missions should help with day-to-day workflow, not consume most of your time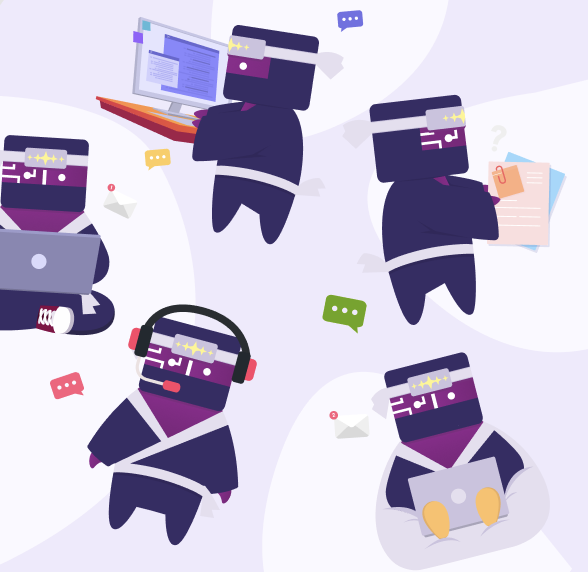 It is possible to ensure that all 3 points are complied with, using an Automated Mission setup — let's go through the Setup steps together to see how this tool will serve you on daily basis:
Open your Mission Center and select the Week and the Team you need
Click "Create Missions" and choose the Metrics and Channels you want to include as a Mission for your agents this week:



Instead of setting up the Metric goal for the team to achieve this week, click "Generate AI Missions"



Click on the "Create" button and remind your agents to activate them!

What happens when the "Generate AI Missions" button is clicked?
As soon as a Team Lead clicks the button to set up SMART Missions for their agents, the following events get triggered:
We look at the agent's historical individual results
We define a new challenging goal for the agent based on the historical data
We put all of this together as a new Mission for your agents
Pro-tips from our team
* Team Leads can still set up old-school Missions for their agents and not make them personalised per agent. Just skip the "Generate AI Missions" button.
** Even after setting up AI Missions, Team Lead can still edit or even delete the given goal - don't forget to click "Overwrite an existing Mission to all agents/agent" if you want to change already given Missions
*** We understand that with some Metrics, there is a limit to what you can achieve — don't worry, your agents will not get an "Achieve CSAT of 200%" Mission
**** If a Team Lead specifies the Channel they want to set up the Mission for, the goal will be adjusted accordingly.
If you want to learn more about the Mission Center and how to keep your agents motivated by setting up weekly Missions for them — check out this link!
To get more information on our features, send us a message at support@kaizo.com