Welcome to Dõjõ house, the place where you can check your progress as a Customer Support hero!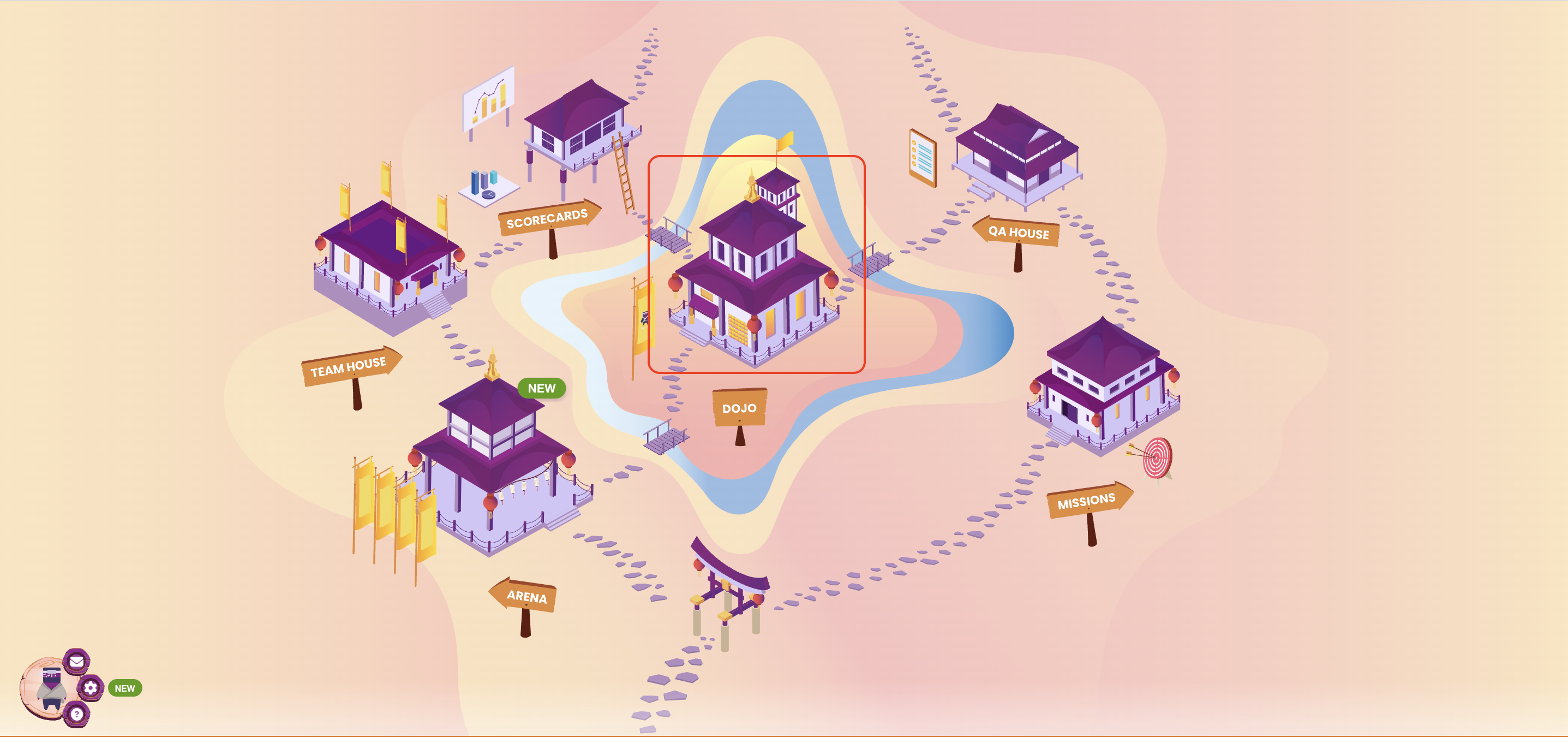 🧐
What can I see in this house?
Depending on your role in Kaizo, you will have different views inside your house.
As an Agent achieving weekly Missions, your view will include:
Goals you were given to achieve this week 🏆
Your Mission progress 🤩
Level of your achievements — there are 3 categories of Missions that you get every week and when you achieve those, your level goes up! ✅
Your personalized avatar — a ninja you can dress however you want! 🥷🏼
As an Admin you will have access to:
Level of each category that you had achieved before changing your role from Agent to Admin 🎯
Your personalized avatar, a ninja! 🥷🏼
🤩 Make sure to customize your ninja with your favorite items!
Start with naming your ninja!



Set up your favorite nickname that will be visible for everyone in your team! 😎


Choose your favorite outfit for the ninja



Equip your ninja with the favorite items won for Mission accomplishment!


Click on the ongoing level and select the items that you previously won! Chose the items you want to equip your ninja with!


🚨Do you want to set up your first Missions for your agents - check out this article to help you started!
🔥 All ninjas are gathering inside the Arena house to share their ongoing achievements and accomplishments!
Why is this house useful for me and my agents?
Dojo house is the personal environment of your agents, where they can take control of their workflow while you, as a Team Leader, empower them to do it!
How can you achieve this?
Your agents have visibility of their goals for the week
Your agents are motivated as they have control of their own performance — they have time to accomplish the goals until the end of the week!
You don't need to send constant reminders to your agents — they can track their performance on their own!
You save time by reducing control over the Performance of your agents — they have a clear understanding of what should be done better at any given point in time.
Your team spirit stays high as agents always do their best to achieve the goals that they have been given!
We hope you enjoy your time in the Dojo house! If you wish to explore "Mission creation" more, visit this link.