When first installing and starting to use the Kaizo Platform, you might notice that we give you an opportunity to overview a lot of different Performance Metrics — Responses, Handling Times, Quality, and CSAT.
You will be able to overview and spot the opportunity points of your Customer Support Team by simply reviewing the Agent Scorecard results, but here come some challenges:
What if not all of these Metrics are useful for me?
What if we do not have a Chat Channel and, therefore, for Chat Messages my Agents will always get a 0?
What if my company does not want to focus on the Reopen Rate, and is more interested in CSAT results?
What should I do when I do not want to overwhelm my team with the information that they do not need?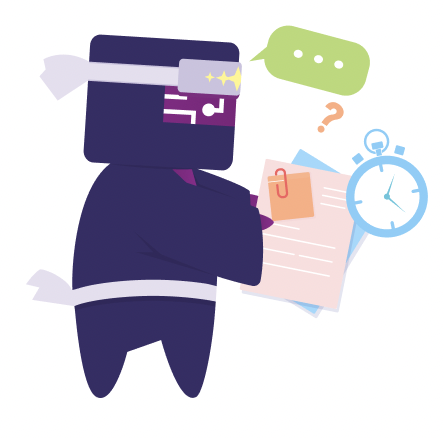 Most teams can relate to this challenge and so we introduce you to the
Customisable Scorecard!
How to set it up? Very easy — let me walk you through this process!
1. Visit the Agent View Scorecard
First things first, enter the Agent View Scorecard and you will see the toggle "Customize Agent View" — click on it!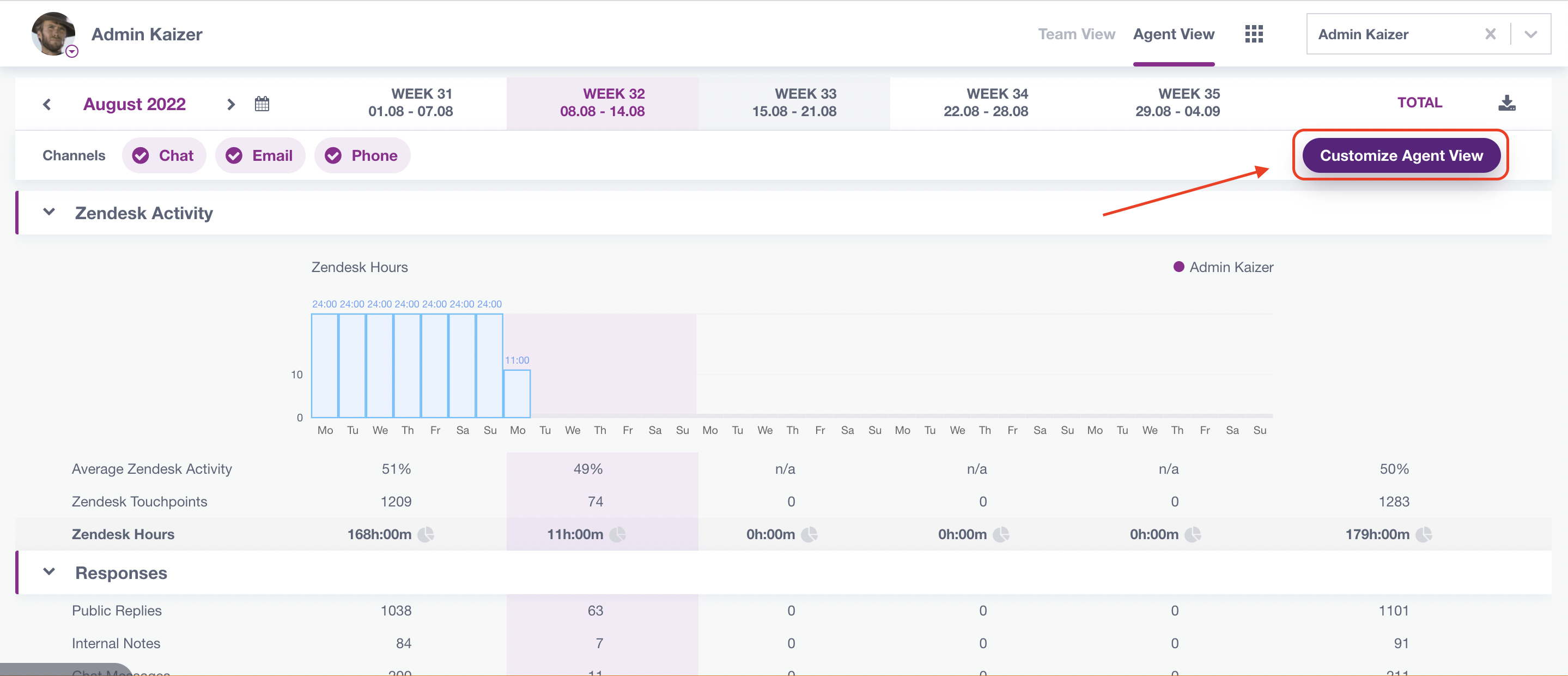 Please keep in mind that even if you are using some Agent's Scorecard view and click this button, you will still customize it for all of your agents and Team Leads.


2. Choose the Metrics that you would like to "hide" in Settings
After clicking the option to "Customize Agent view", you will automatically be redirected to the Settings page, where you can select the Metrics or Categories of Metrics that you would like to "hide".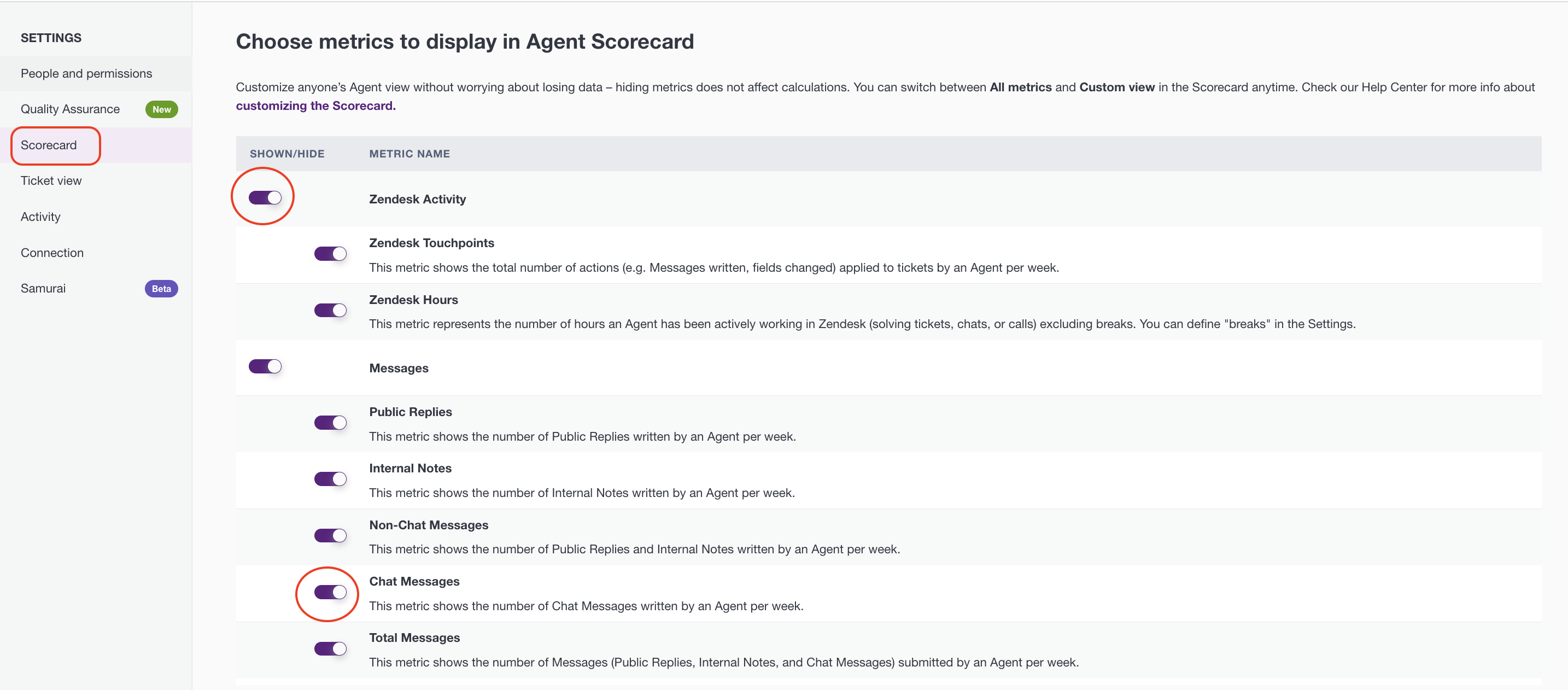 Note: If you select a particular Metric to be "hidden", it will not mean that we will stop counting the results for it or that it will become completely unavailable for your team. The Metric will be only hidden for the viewing purpose, yet every single member of your company will still have the opportunity to review all of the Metrics and their Results.
3. After you set up the view in Settings
As soon as you have reviewed the Metrics and Categories in Settings and chosen the ones that you would like your team to look at, the Agent Scorecard view will change. It will now represent only the Metrics that have been left "activated" by your Admin.
But what if I want to see the metrics that have been "hidden" from my view?
In the sample below, we selected that we want to "hide" the "Chat Message" Metric from the agent view: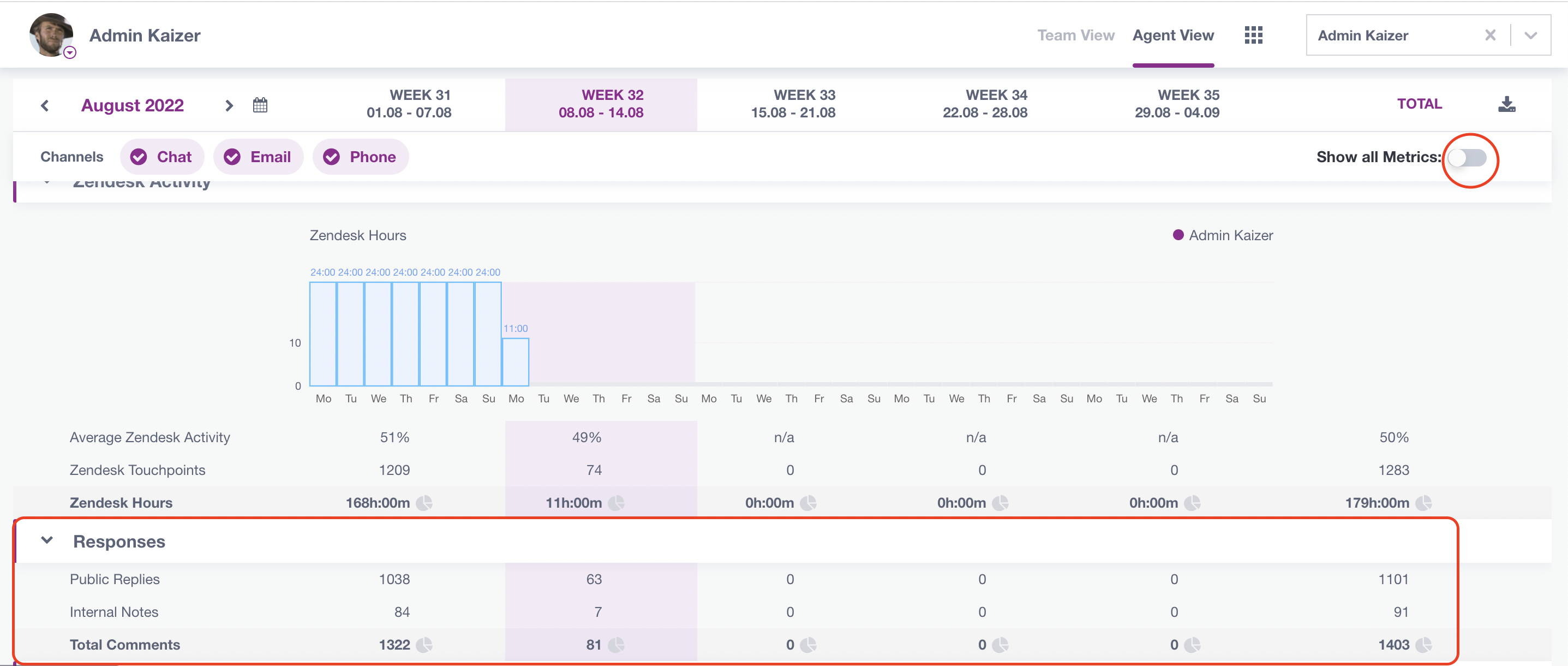 However, to see it again all you need is one click away! Simply click on "Show all Metrics" and all the "hidden" Metrics will appear for your view again!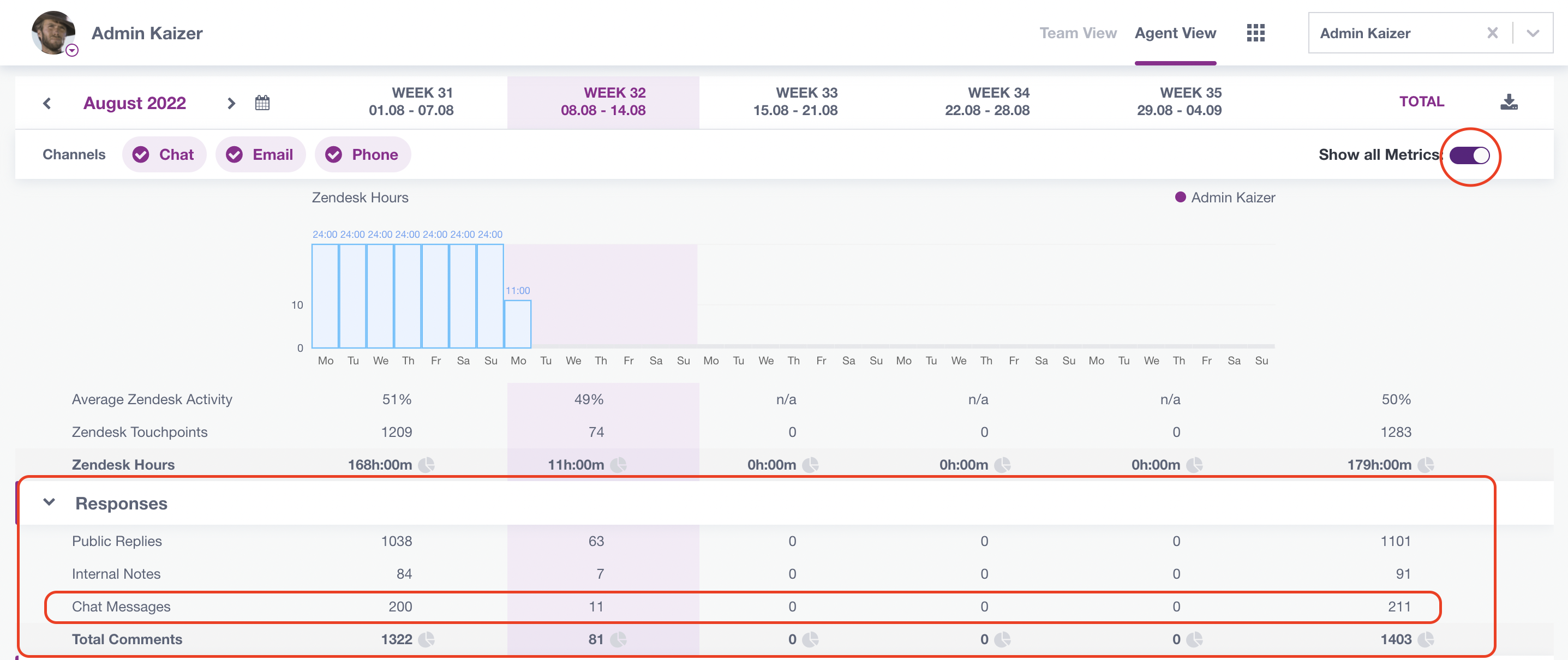 Note: If, as in this case, the Metric was "hidden", but there were still some results in there, the Total amount will be represented as if the Metric would be still available — the calculations never stop running, even when you "hide" the Metric.
Don't worry if the math does not add up — simply click on "Show all Metrics" and you will be able to see where the Total number came from!
Start customizing your Scorecard the way you want it and give us your feedback on this feature at support@kaizo.com!