In this article, we will show you how to assign roles to your Team Leads and QA Experts. This can be done from "Settings" in the "People and Permissions" tab.
1. Handle your People Setting
First thing you need to set up is your People Settings, which points at the person you want to have access to the Scorecard.
How do I set it up?
Select which agents you would like to have access to the Scorecard.

Click the tab next to their name. Once it turns purple — they got access.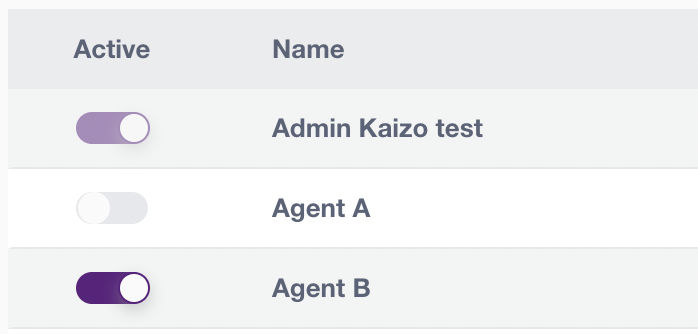 NB: The person who installed Kaizo to begin with (Account Owner) cannot be de-activated manually. Unless that Account Owner has left the company and their Zendesk account was removed. If it does happen all the team members will temporarily lose access to Kaizo. In this case, please check what steps should be taken in this article.
2. Roles and how to correctly assign them
Kaizo gives you the option to select different Roles for each member of your team. It means that you can give some of your colleagues (Team Leads/Managers) more permissions and access than to other ones (agents).
If you need more explanation about each Role and what access each role gains, please visit this article — Roles and their meaning
By clicking "Assigned to" you can select the team members you want to assign this role to and by clicking "Permissions" you can give more or less access to that particular group: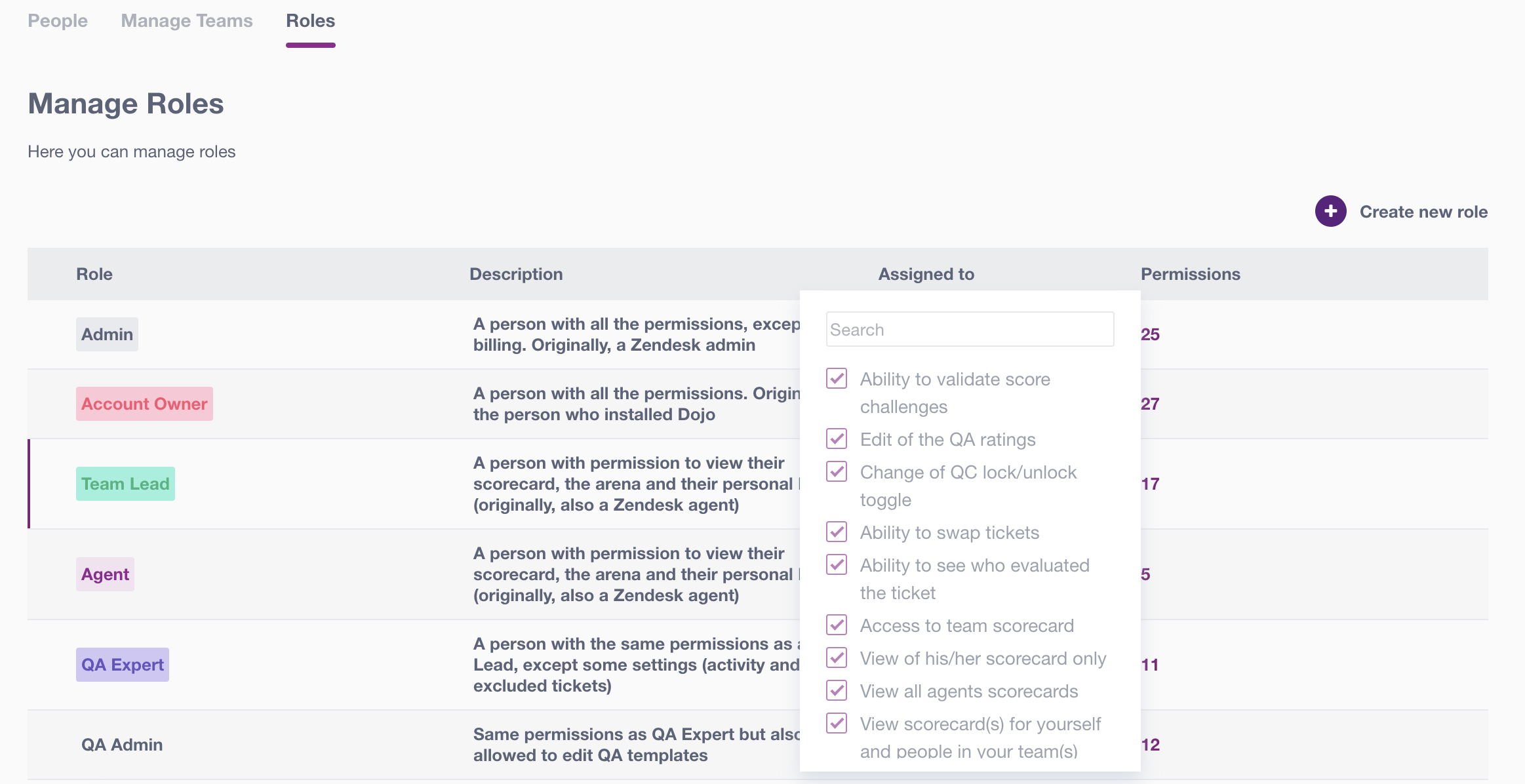 If you need to create another role and give them a specific permission within Kaizo, you can do so by clicking "Create a Role", adding a Name and Description of it:

For more info on how to create new Roles, please visit this article — "New Role in Kaizo"