Now, when everything is set up, let's see how all these tools can help your team improve their performance outcomes!
In order to improve the performance of your team, it is crucial to follow a simple rule of D-M-A-I-C: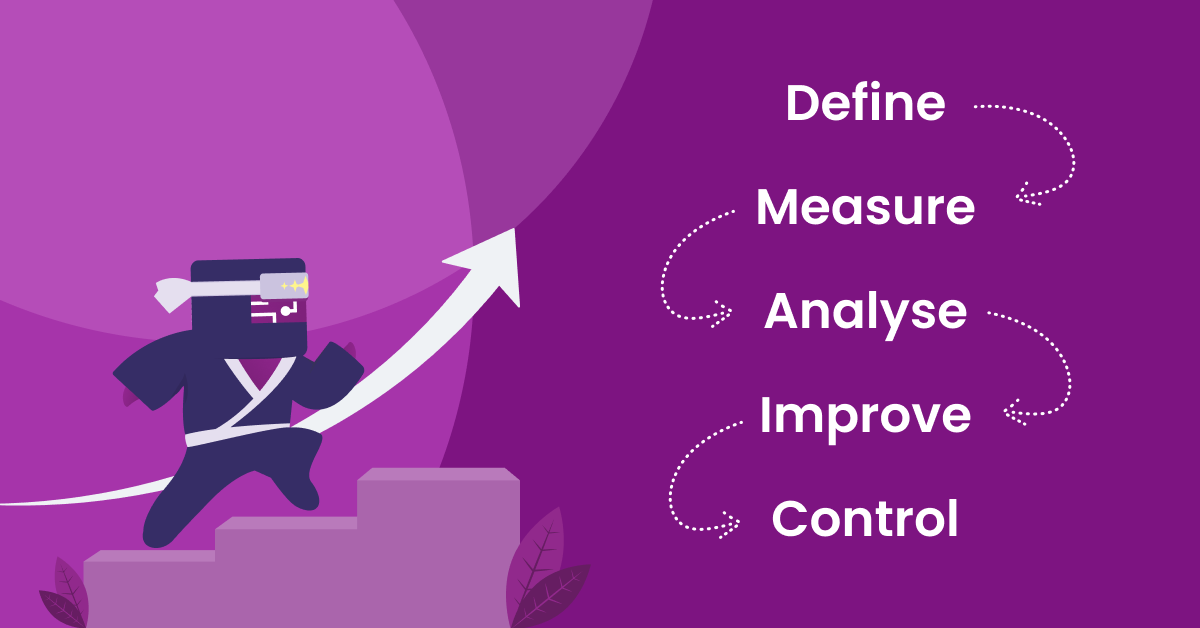 Let's dive into each of these steps and see how Kaizo can help you keep all the processes under control!
1.
Define
To begin our journey towards improved performance of our agents, we need to define the starting point — the issue that you're facing as a business at the moment. This step is very important to ensure that we are focusing on what matters!
There are a few Kaizo metrics that could help you define the right focus points:
Pro-tip: If you are a new user, or a user just setting out on their journey with some of our tools, try setting Missions for your team for the week. At the same time, do at least 1 QA rating per agent/per week. At the end of the week (or the beginning of the next week), try collecting and reviewing all these results for your team.
It will help you to define all the focus points for your team for the next week!
2.
Measure
In order to measure how big the issue is and potentially see how much impact it has on the whole team's performance, we need to collect and review all the relevant data!
As always, Kaizo has you covered:
Pro-tip: After setting up Missions and QA rating your agents for one week, spend a bit of time and review the results. This will help you to set your action plan!
Our tools will help you measure the defined opportunity points!
3.
Analyse
After receiving all the necessary data, how can we determine where to focus? We need to find the root cause for defined issue.
Kaizo has the exact thing you need here:
Pro-tip: Set the goals for your team, depending on the KPI that is affected the most. Monitor their performance within the week — set Alarms in case you feel you need to give more attention to specific agents. At the end of the week, you will be able to pinpoint the most affected KPIs and after scheduling a Coaching session with your agents, you will define your root cause!
4.
Improve
As you could guess, after having all the data in front of us and setting up a plan of action, the next step will be to improve our agents' performance!
Who could help you better with this step than Kaizo? The best tools for performance improvements are:
Pro-tip: It is better to have a structured plan of your coaching/1:1 meetings with the agents at least once per week to analyse the results for the previous week and set up new results for the upcoming weeks.
5.
Control
After the issue has been defined, data measured and analysed, plan of action set up for you and your agents, clear communication and improvements achieved, we need to make sure that this issue will never happen again. We can only get there by constantly monitoring the performance of your team!
You might think to yourself: "It will take so much time for me to keep controlling my agents and their results every day !"
But that's why you choose Kaizo in the first place — we want to make this process as easy as possible for you!
Now you are ready to start planning your Performance Improvements with the help all the tools that you will find inside Kaizo!
For more examples of how our tool can be used, please visit this link.