Get started with the Team House
Accelerate your team performance by providing real-time feedback when it matters most!
A dedicated space between you and your agent to identify what went well and what needs to be improved on.
The Team House allows you to take advantage of insights into performance, to develop your agents skills and celebrate your agents in a collaborative way.
What you get out of the Team House :
Create a consistent, continuous feedback and coaching process with minimum effort through coaching cards

The ability to track and monitor action items created directly from the

Agent Scorecard

, allowing you to deliver just-in-time performance feedback.

Use coaching cards to prepare for upcoming 1:1's, keep track of what was discussed, and review action plans in a view that's always available to you and your agent.

Ensure no opportunity for improvement or recognition is ever missed by providing tips, support and actionable advice to your agents at any given time.

Keep things organized by having a consolidated view of all your performance discussions with your agents
NB : To use this feature, you will need to have the following :
1) Teams in Kaizo - please refer to this article to help setup teams in Kaizo : How to set up teams
2) Team Lead Role - Please refer to this article to assign the Team Lead role in Kaizo : Roles & Permissions
How to create Coaching cards directly from the Agent Scorecard :
1. Access the Agent Scorecard through the Scorecard building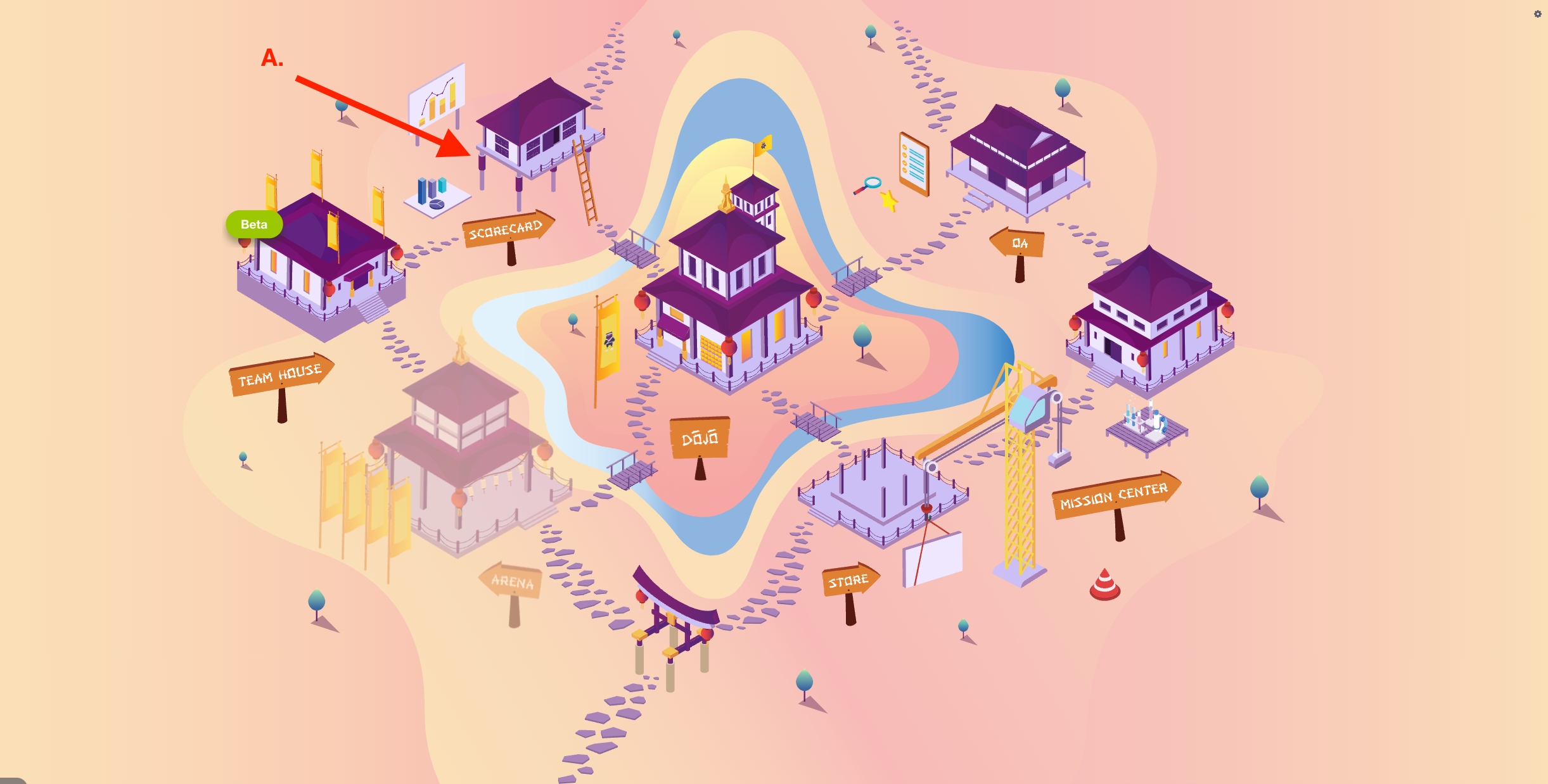 .

2. Select the Agent you would like to view from the drop-down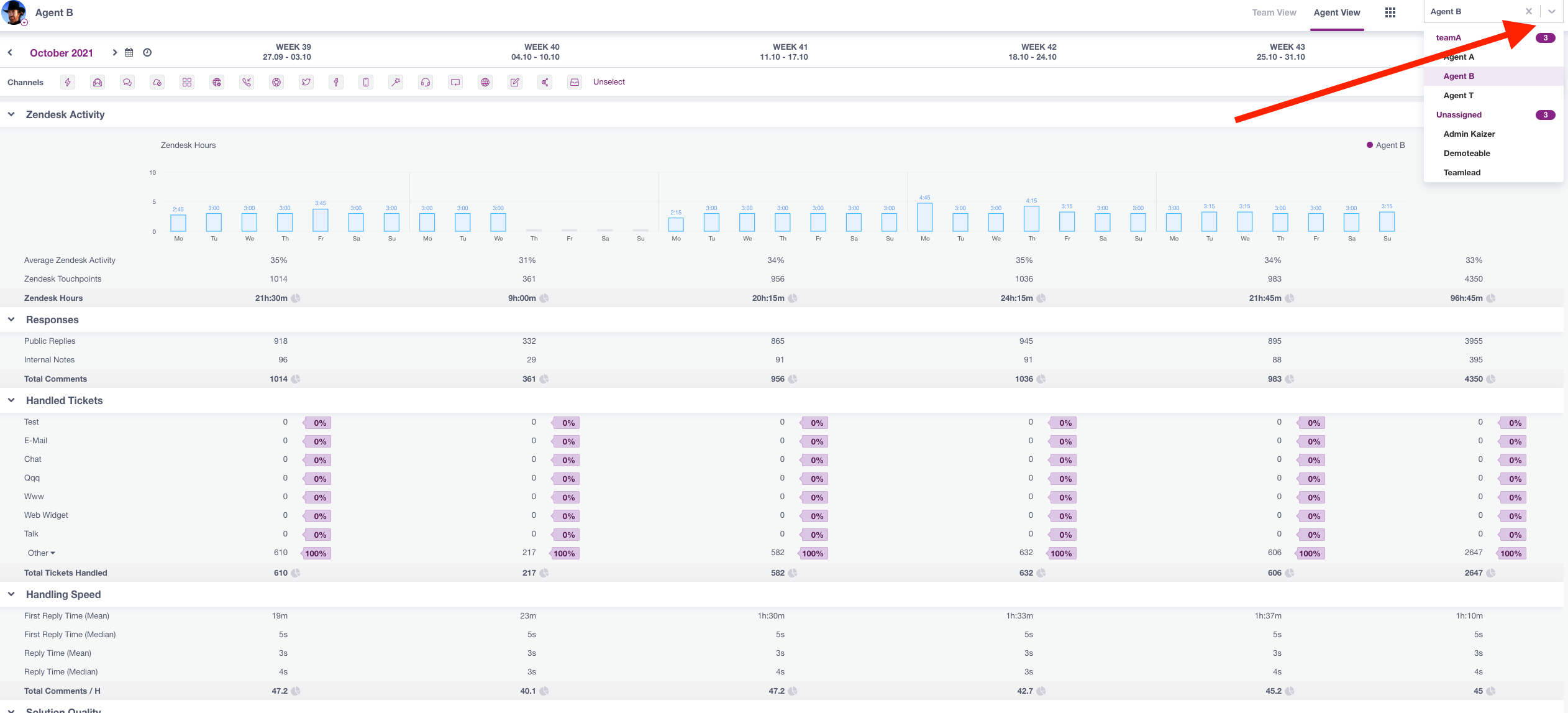 3. Hover over the score in the Agent scorecard in any week to create a coachable moment based on your observation from the agent scorecard.
In this example, we use an observation on a low CSAT, however, you can also use this to give Kudos to the agent for a job well done!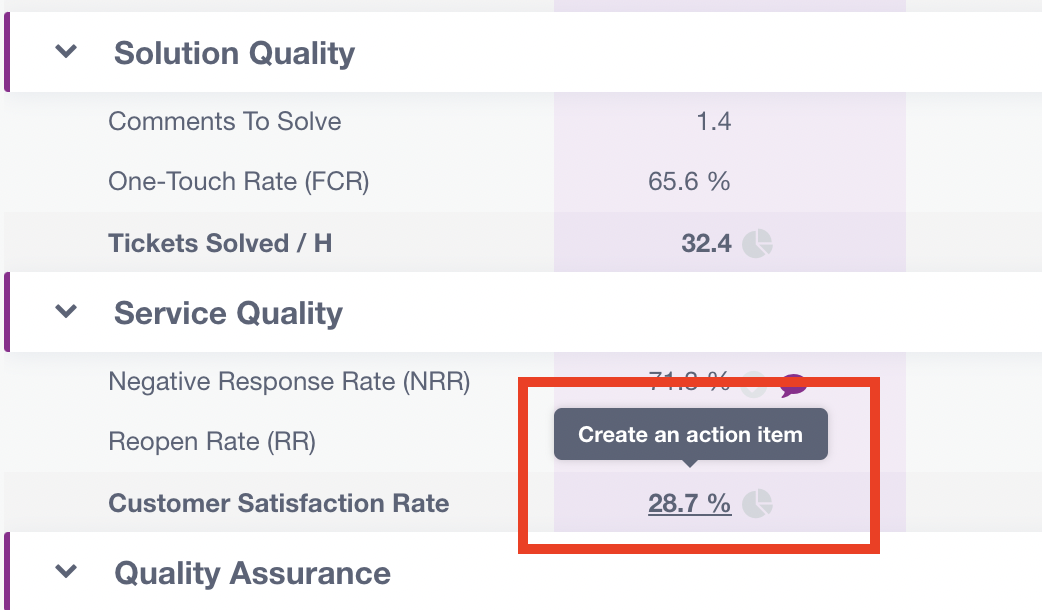 4) You will notice that in the pop-up called a "Coaching Card", Kaizo pre-populates all important information around the metric: The metric, the score, the week, and the number of channels selected for this particular observation. You can now focus on the personal coaching you would like to give the agent or note down your thoughts to be discussed in the next 1:1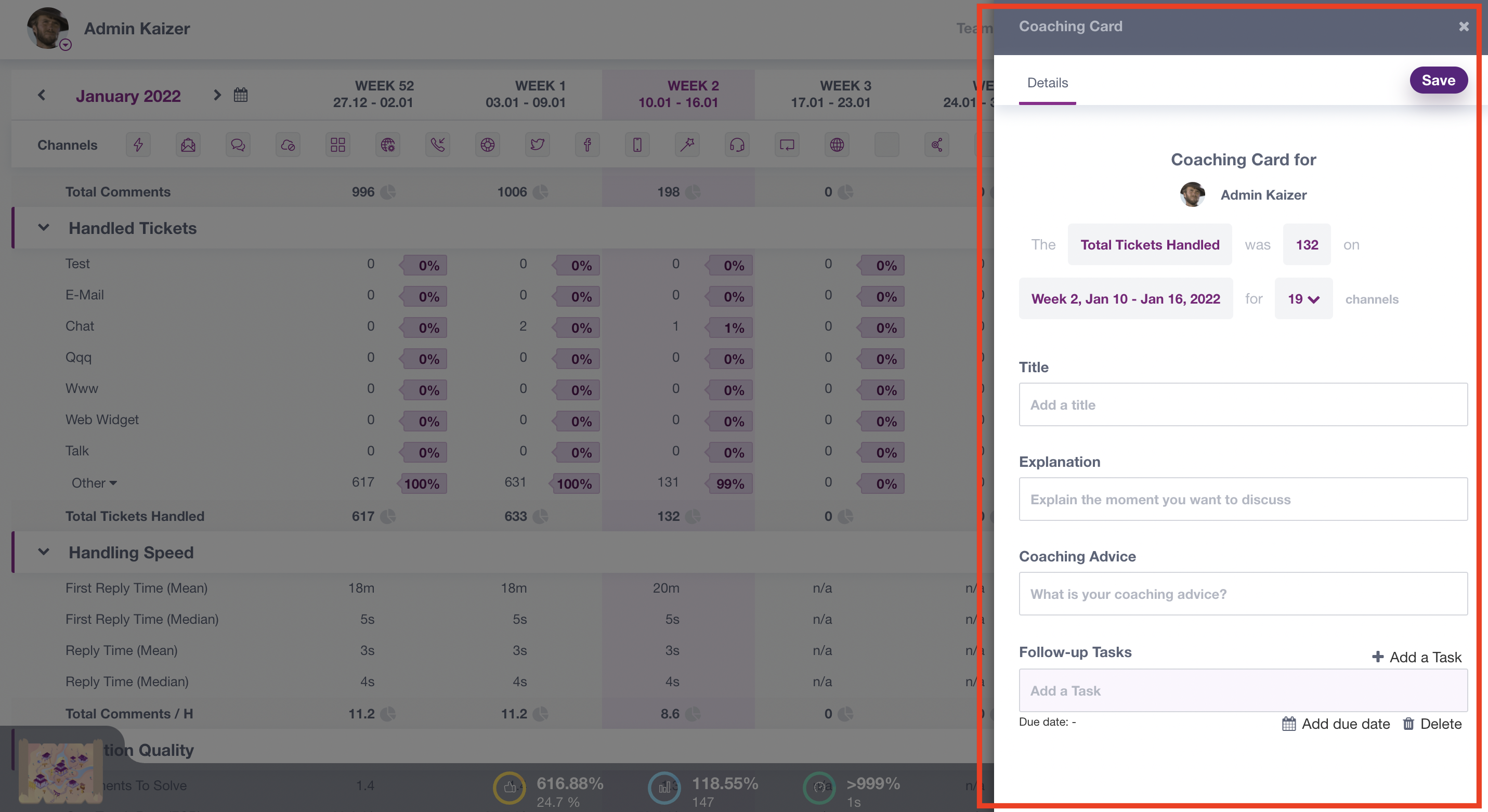 5) The action item will automatically be added to the agents performance coaching journey in their team house. Once seen by the agent, they can ask for additional information, update you on their progress or let you know once completed.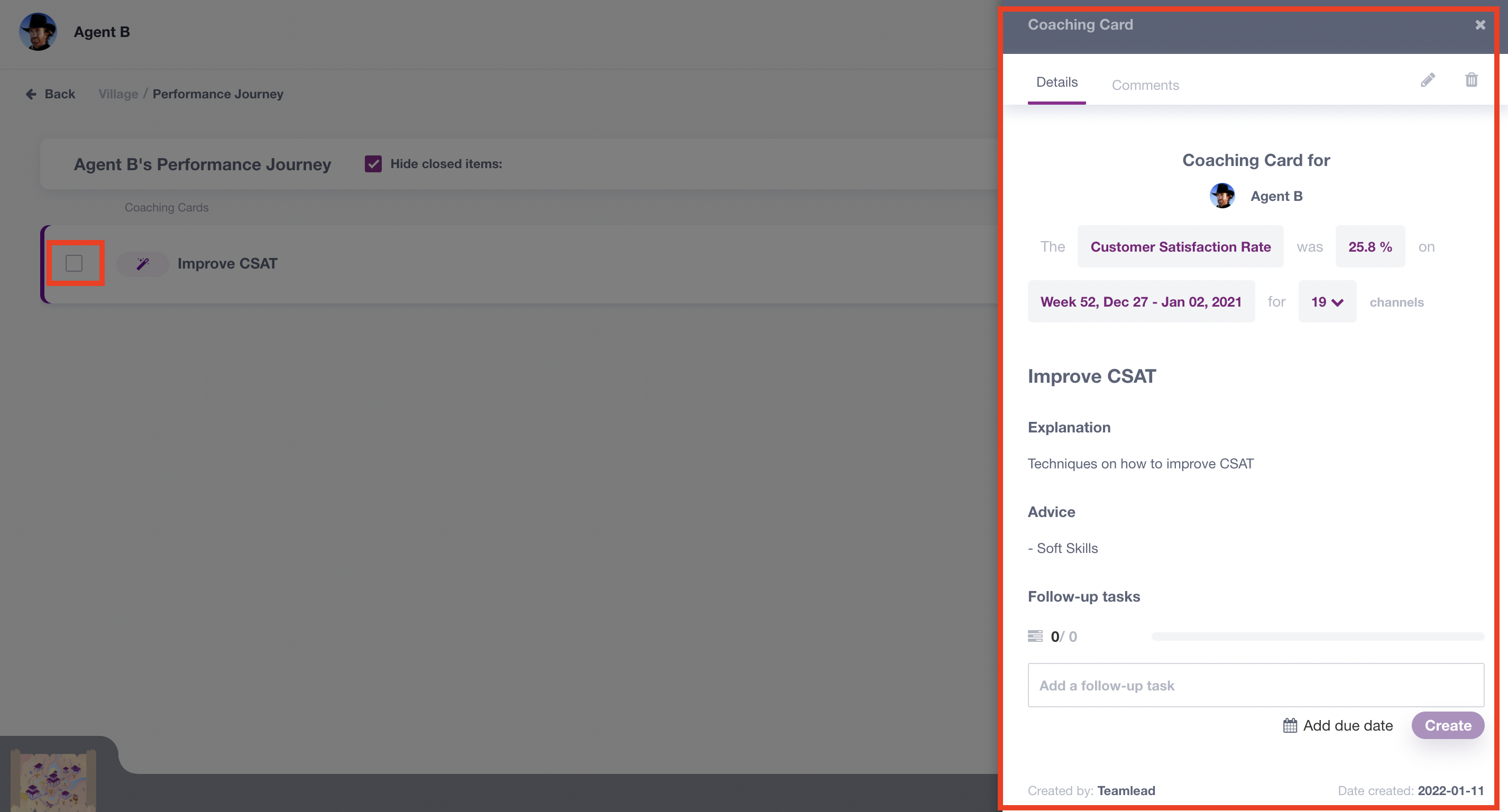 Never missing the opportunity for improvement or recognition
Not only can you now turn your metrics in the Agent Scorecard into actionable advice, you can instantly create coaching cards in the team House that drive future performance coaching agendas.
To create a coaching card or to provide recognition for a job well done to the agent from the team house, follow the below steps :
1) Click on the Team House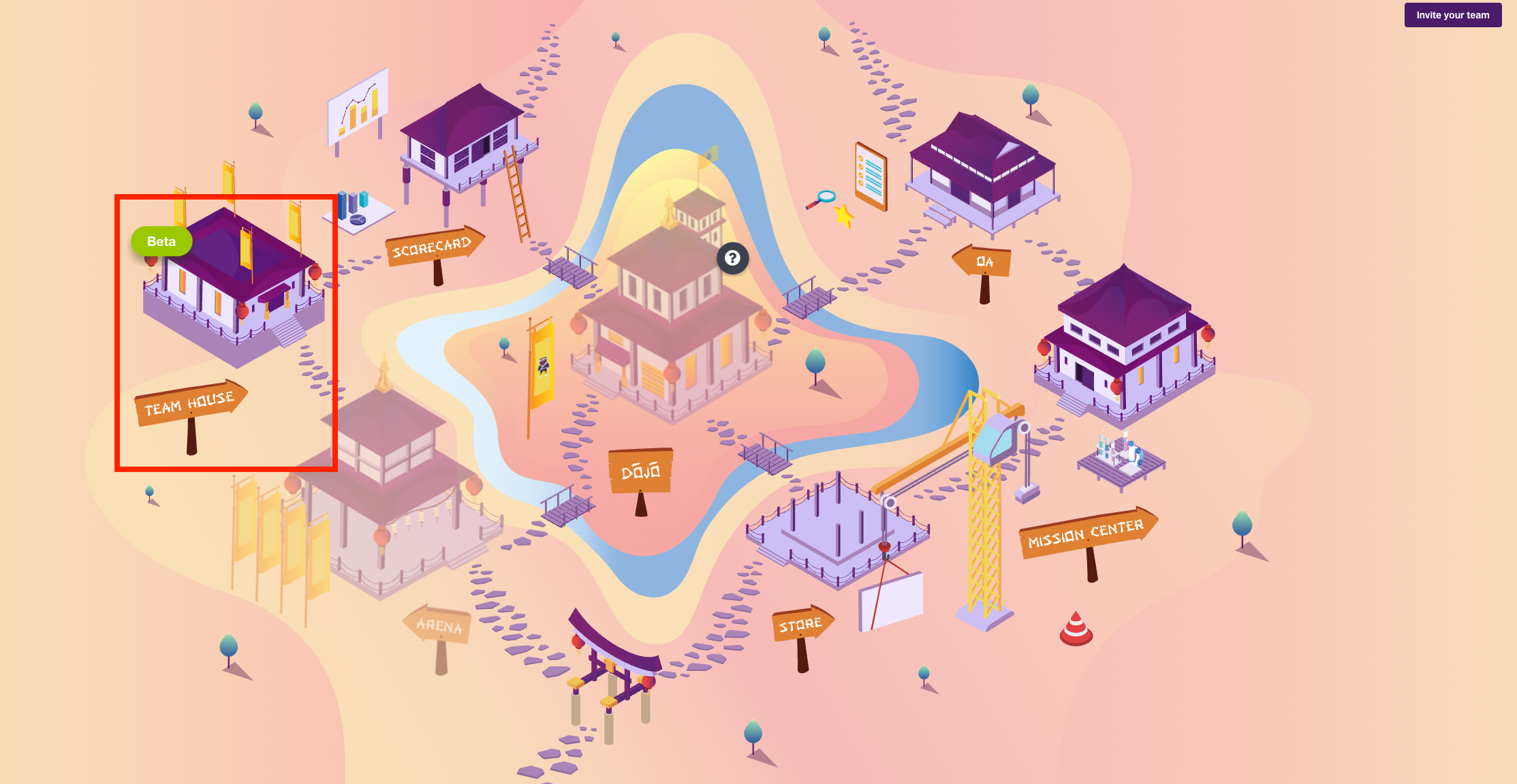 2) Select an agent from the agents overview and click on "Show More"
Important to note: This is a personal space for you and your agent. The agent will ONLY have access to their own performance journey. As a Team Lead, you will have access to all your agents' performance journey. Keeping things confidential!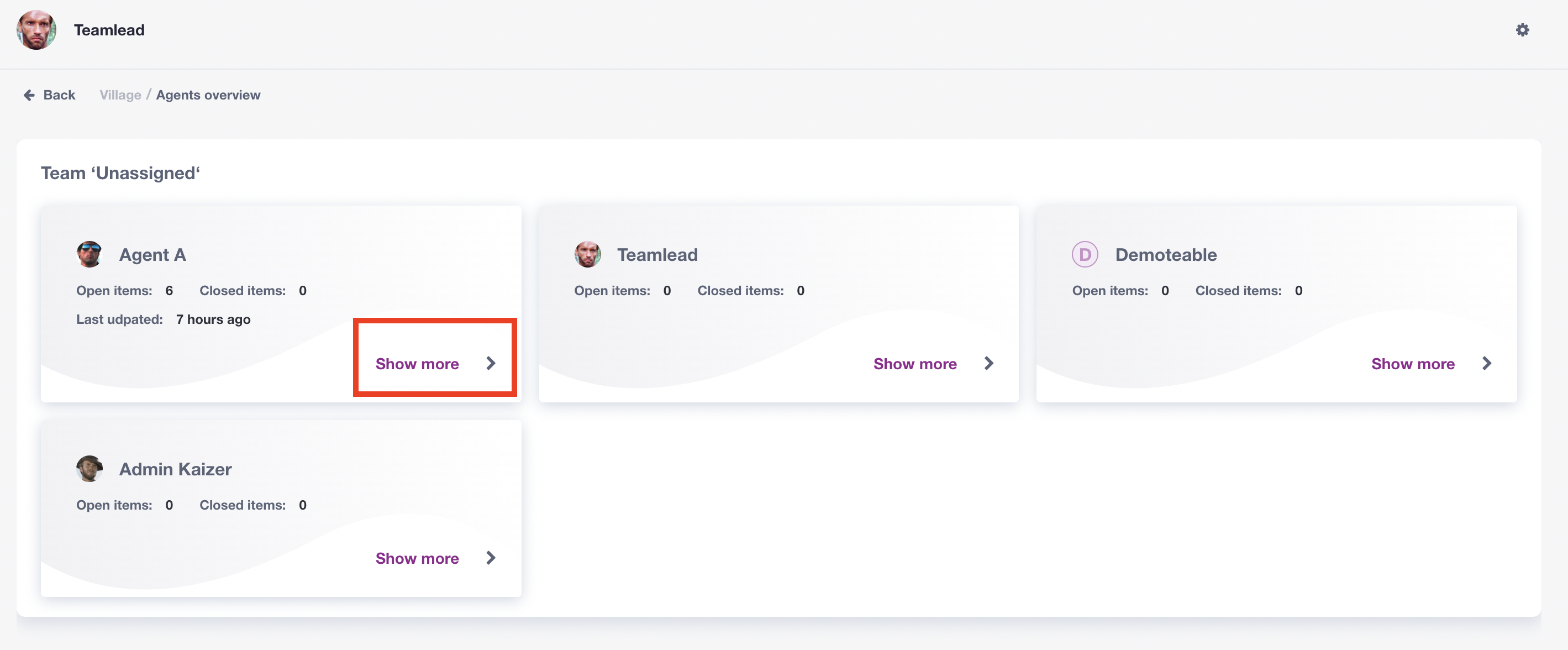 3) Click on "Add new Item"

4) In the description, you can highlight your discussion point or recognition for the agent.
In this example, we would like to recognize the agent for an awesome Quality score for last week.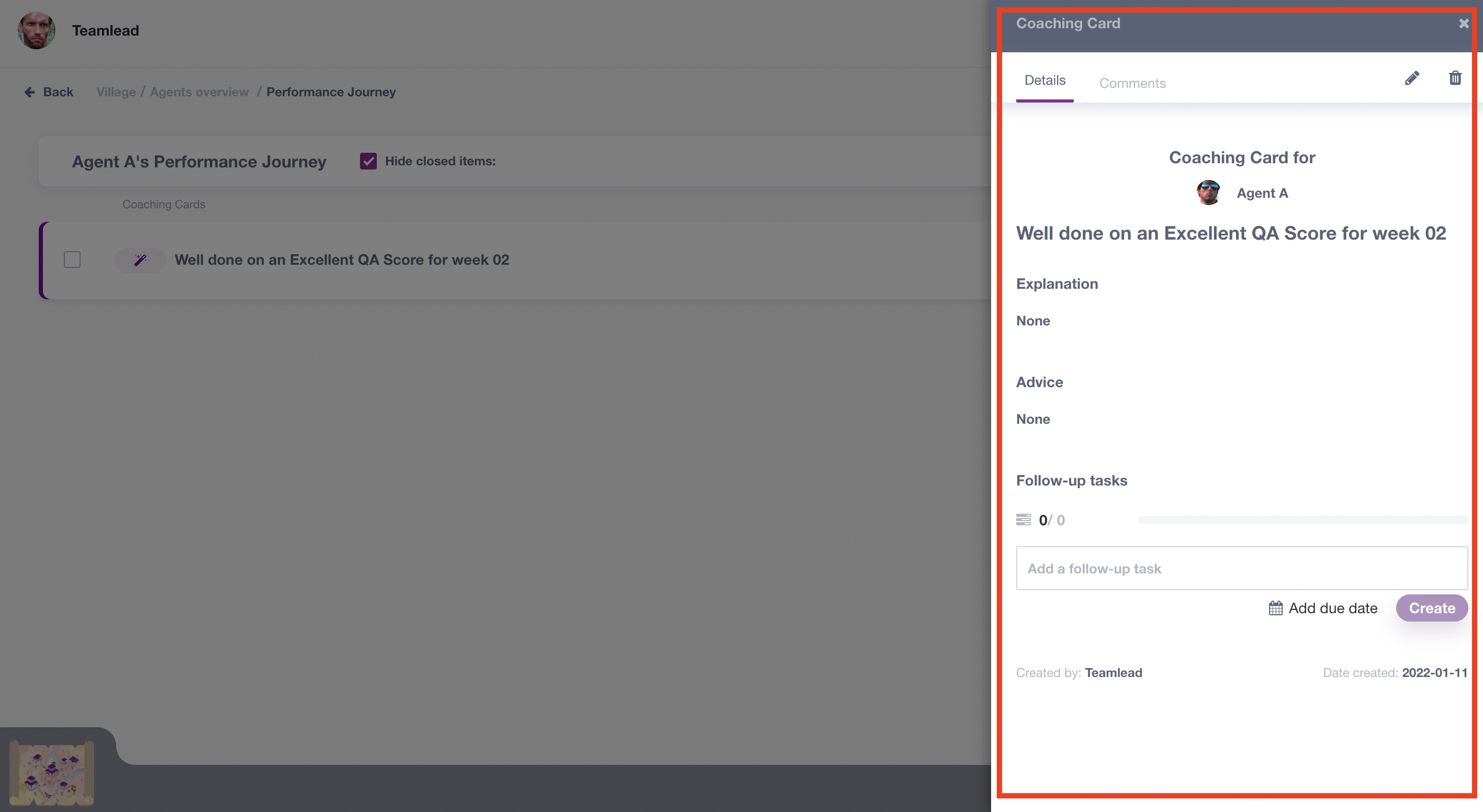 Once again the coaching card will be automatically be added to the agents performance journey in their team house. Allowing the agent to ask for support where needed, update you on their progress and mark as complete.
What's next?
Now that you know how to leverage on coachable moments in Kaizo, it's time to reinforce the feedback loop by utilizing the Team house as your one-stop shop for feedback, bringing your support team further forward into the future, Move away from manual sheets and help your agents figure out what they are doing well and what they need to improve on!
If you would like to take your coaching game to the next level, how about giving your agents personal weekly challenges?
Take your goals and actionable advice and turn them into missions, read more about it here.