The Scorecard shows an agent's performance in 2 dimensions:
Metric Categories: Zendesk Activity, Responses, Handled Tickets, Handling Speed, Solution Quality, Service Quality, Quality and Correctness which break down into 35+ personal real-time metrics for each agent, 360° view of agents performance 24/7.
Channels: Zendesk Standart Channels and Custom Channels
The Scorecard shows metrics for each active Zendesk Agent (single agents can be disabled by the company) on a monthly base. It shows all metrics aggregated on a weekly base and updates in real-time.


Each agent can see for himself his current performance and compare it with his historical performance to see trends and detect performance peaks in single categories and metrics.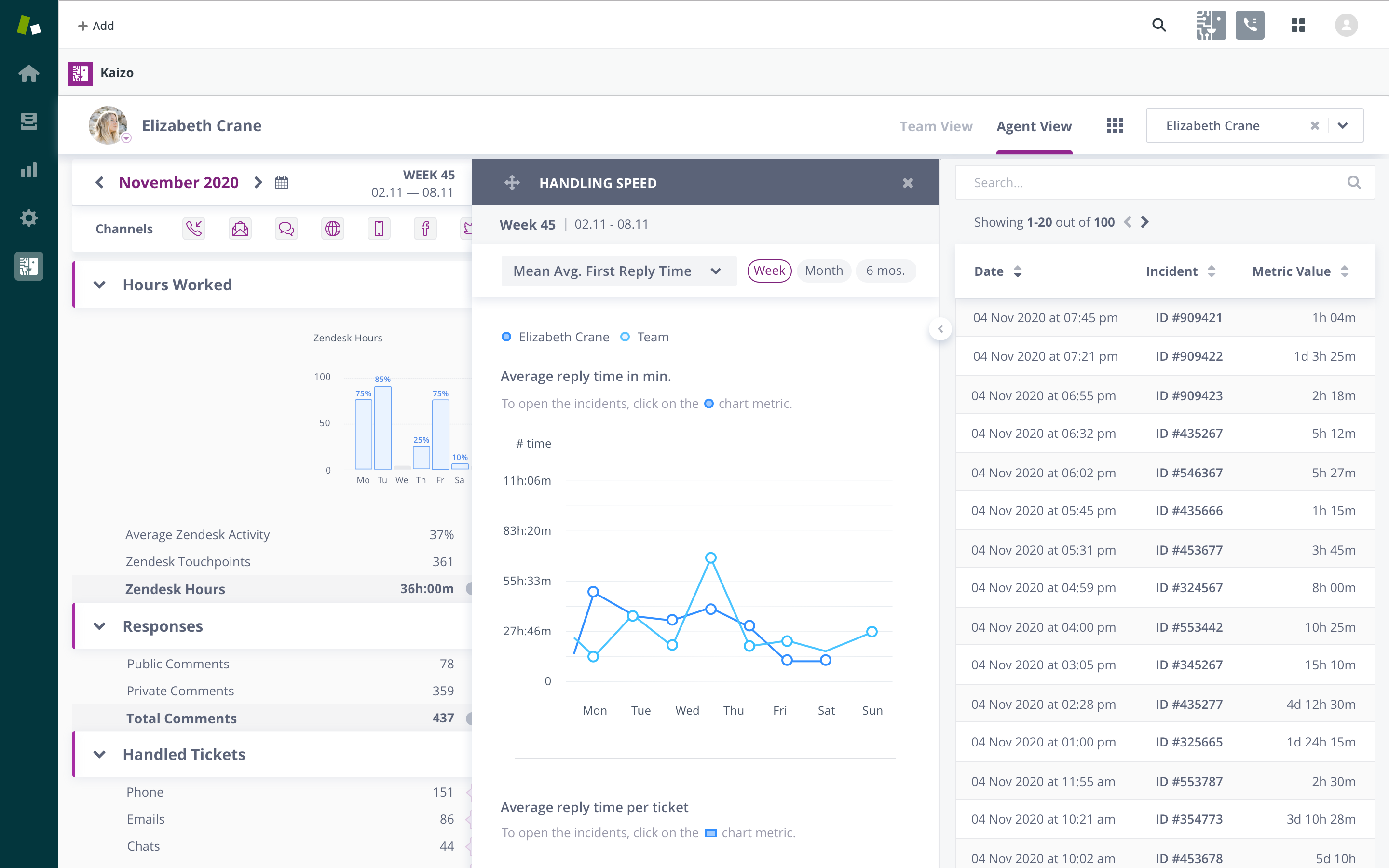 In case the agent and/or his/her team lead detects peaks, he can drill-in behind each metric. The Drill-In shows a detailed view based on the metric, showing its performance on a daily/hourly base as well as categorizes the worked tickets in value groups (histogram).

This allows detecting single value peaks (high or low values) and further drill-in into each value and the ticket behind to leave comments (coaching) dedicated to the agent himself.