You have been reviewing the performance of your Agent all week, creating Missions and Alerts, closely monitoring the results from the Scorecard and QA rating the tickets.
But what's next?
The next step is to make sure that the Agent controls, understands and tries to improve!
How to ensure that? By scheduling a 1:1 session with the Agent!
If you want to learn more about when to prepare that individual meeting with your Agent follow this link.
How to schedule a 1:1 Meeting inside Kaizo?
You now have a chance to use Kaizo to schedule meetings inside our Platform! To do so please follow these steps:
1. Access the Team House and choose the Agent's profile
Important to note: This is a personal space for you and your Agent. The Agent will ONLY have access to their own performance journey. As a Team Lead, you will have access to the performance journey of all your Agents. Keep things confidential!

2. When the Profile of the Agent is opened, you will see all the scheduled meetings, existing Coaching Cards, and an option to add a new one:

3. When adding a new item, you can create a Coaching Card or 1:1 Meeting with the Agent. Click on the Meeting option: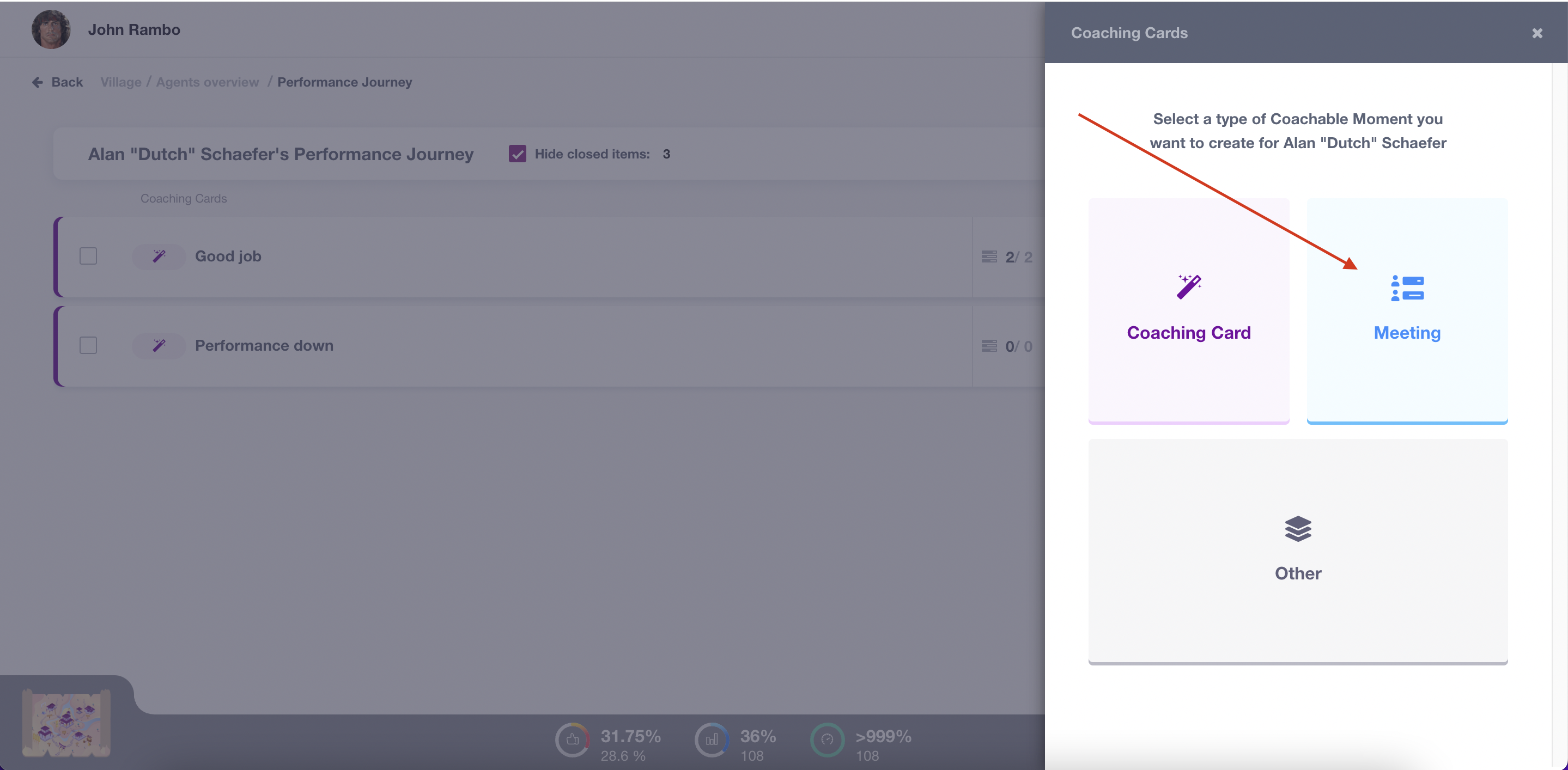 4. While the Coaching Card requires you to fill in a lot of information, 1:1 Meeting scheduling requires you to complete just a couple of steps: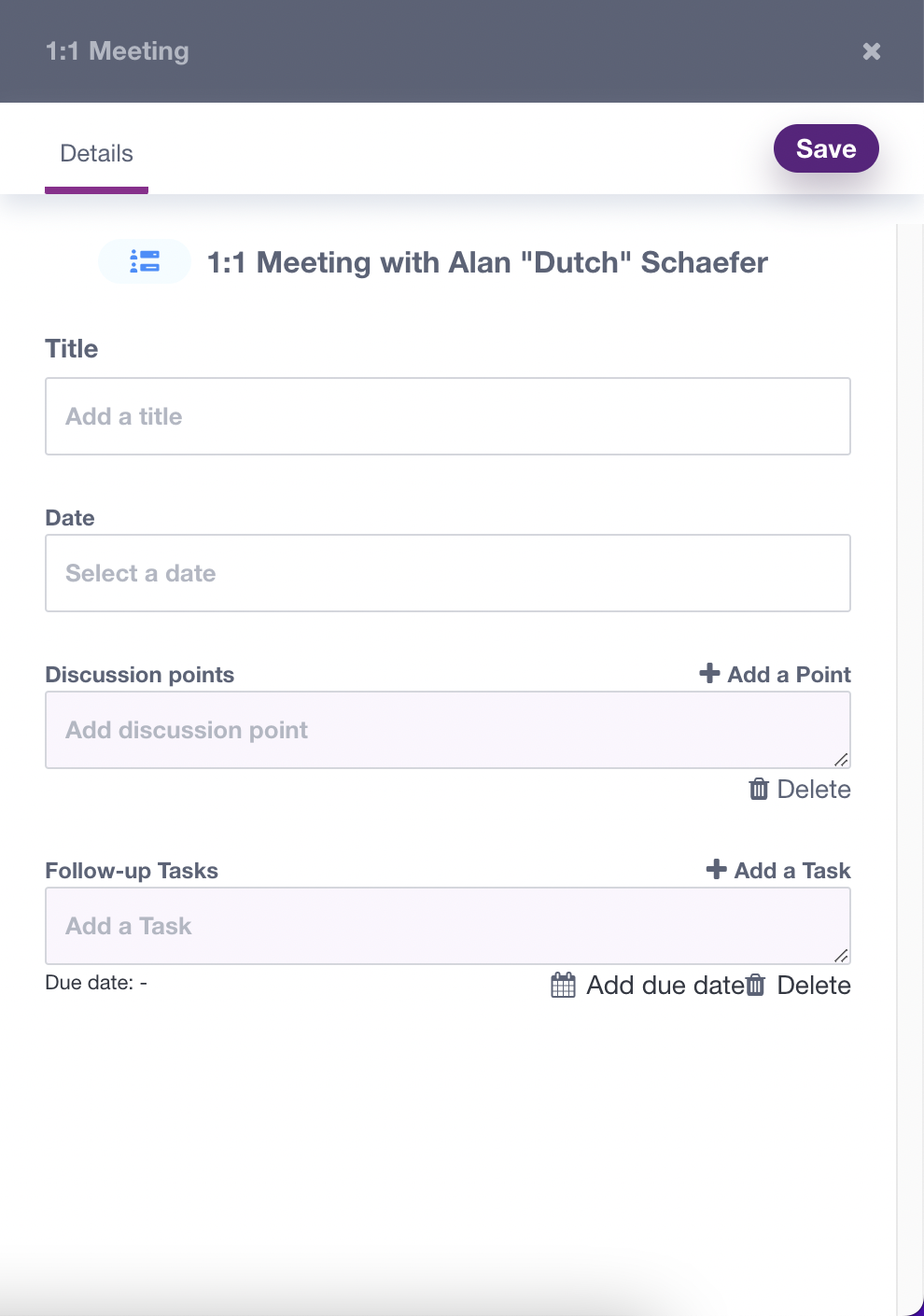 By default, you have the option to fill in the following information:
Title — Name your Meeting:

"Discussion of how we can improve your productivity."
"Check-up call"

Date — Select when you would like to host the meeting. When clicking on this option, you will be given a chance to choose a day in the calendar and the time of your upcoming meeting
Discussion Points — Write down all the points you would like to go through with your Agent:

"QA review of the tickets for the past week"
"Knowledge check on ... procedure"
"Discussion on how we can improve our CSAT this week"

Follow-up tasks — here you have a chance to ask your Agent to complete a task before the meeting or give a follow-up task right after your session:

"Complete this ticket before our meeting"
"Review all your negatively rated tickets"
Let's not waste any more time and schedule your next session with your Agents!