Phone Call Transcription, an AI-Driven Feature, harnesses the power of artificial intelligence to transcribe phone calls and offers numerous benefits for QA raters and team leads (TLs).
🤩 This AI-driven feature transcribes calls in over 50 languages!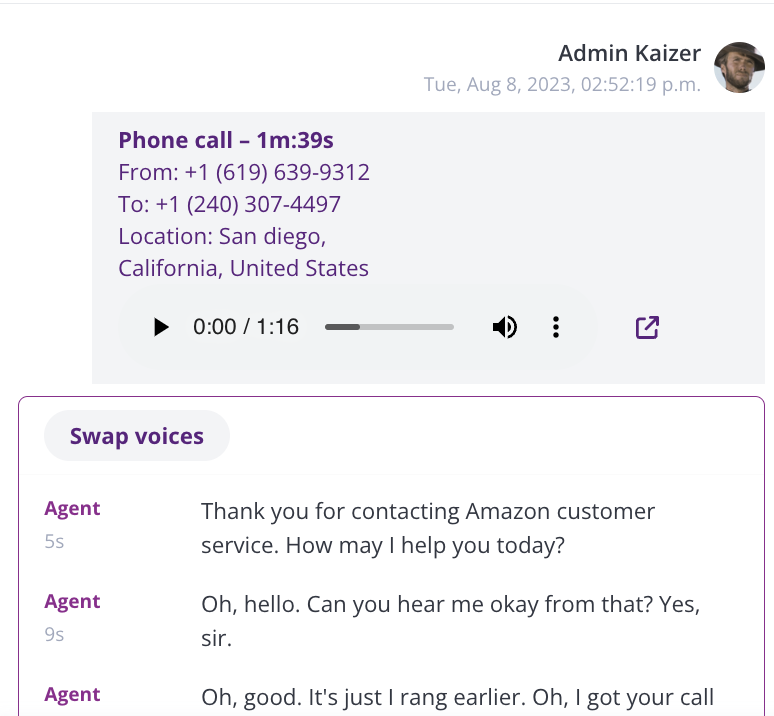 🚨 This Samurai feature does not store any ticket or phone call data and is activated automatically!
🧐 How to get started?
When you open a ticket containing a phone call, you will see a section with call information and a "Transcription" option. The information displayed includes:

- Phone call duration
- Callers and receivers' phone numbers
- Location from which the call was made
- "Transcribe" button
- Phone call recording line
- Link to the phone call recording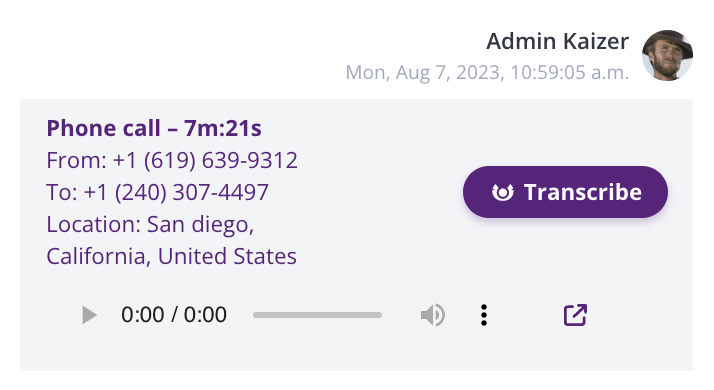 Click the

button to start listening to the conversation and click on the "Transcribe" button to transcribe the entire conversation!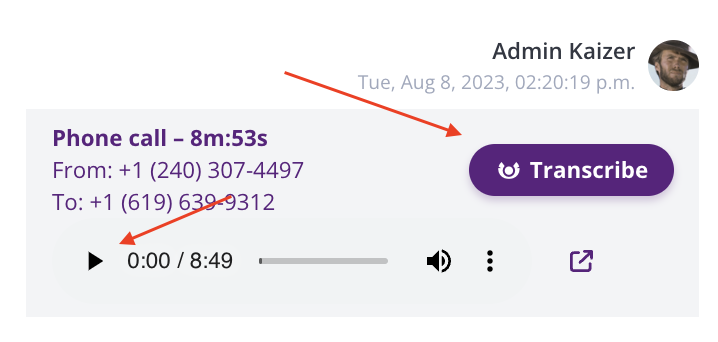 By having the transcribed phone call in front of you while simultaneously listening to the call itself, you can effortlessly begin taking pertinent notes, identify specific errors or phrases employed by the agents, and save time by avoiding the need to repeatedly navigate through the recording to comprehend what was said.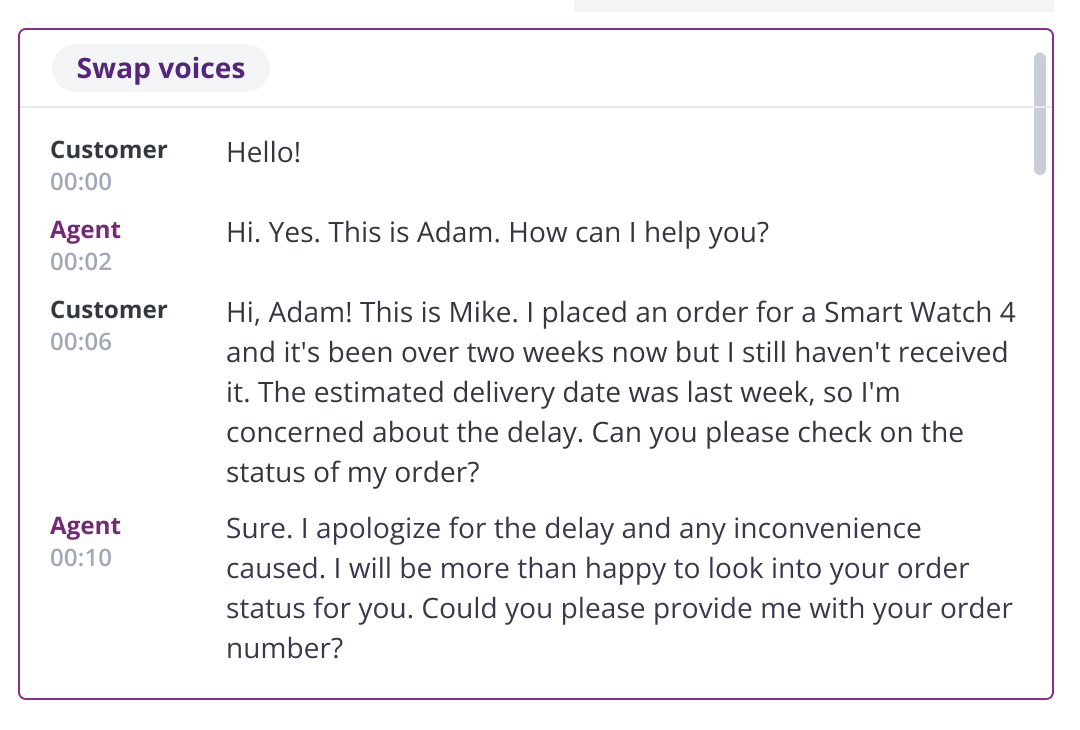 🤩 You can always come back to the specific place of the recording, by clicking the time stamp of the phrase - Kaizo will take you to the right place in the recording itself!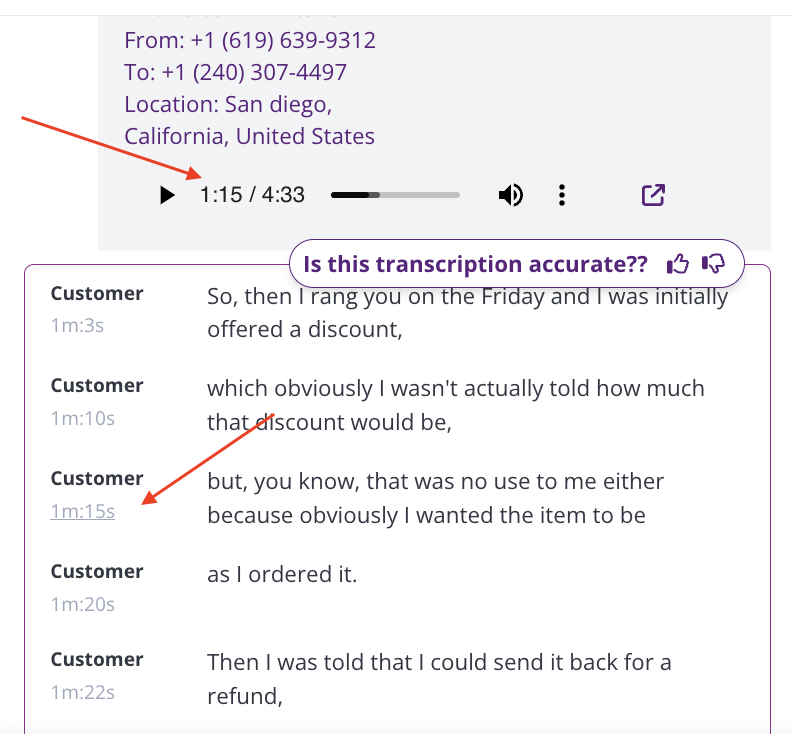 Review the transcription and let us know how accurate it is by quickly giving us a 👍 or 👎.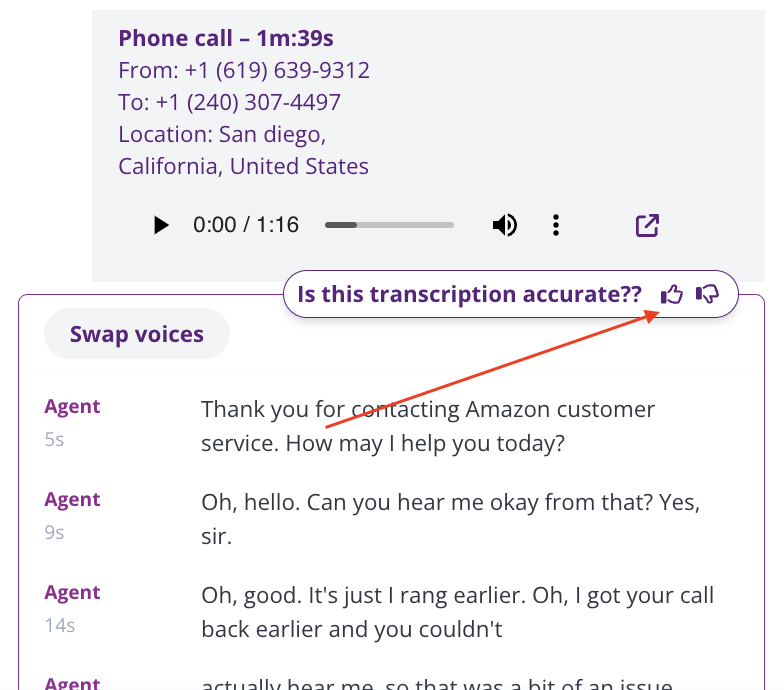 Include the Transcribed Phone Call in the AI Summary of the ticket. Make sure that all of the relevant Phone Calls within the ticket are transcribed before triggering the AI Summary.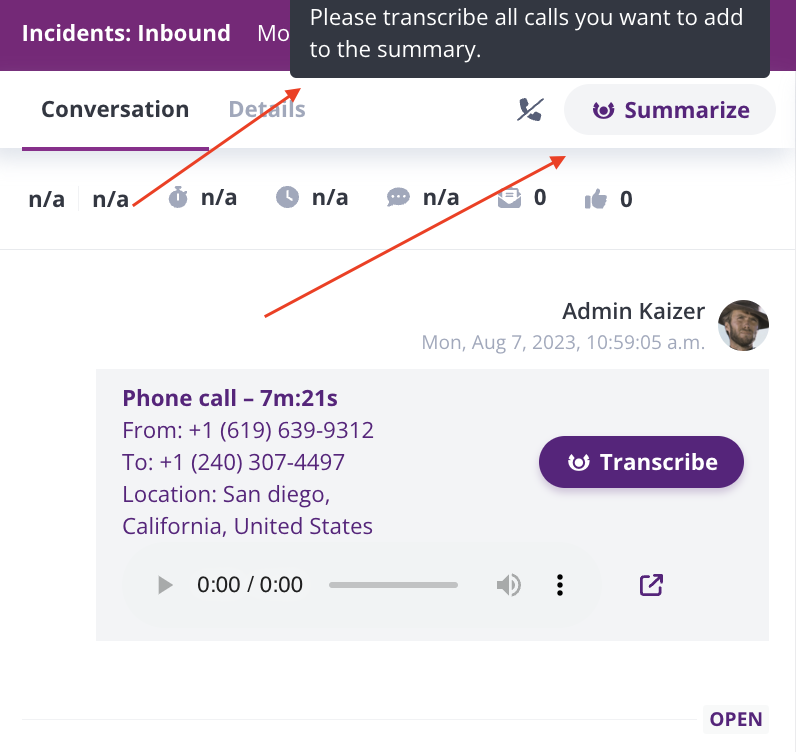 🤩Where can I find this feature?
These metrics can be found when opening tickets inside Kaizo:
⭐️Advantages of using Phone Calls Transcription:
Enhancing Customer Support: By automatically transcribing phone conversations, it ensures that every interaction is captured accurately and comprehensively. This eliminates the need for manual note-taking by support agents, allowing them to fully engage with the customer in real-time. With transcripts readily available, agents can focus on:
- active listening,
- problem-solving,
- providing personalized solutions, resulting in improved customer satisfaction and loyalty.


Streamlining Team Leads Responsibilities: By having access to transcriptions, TLs can review interactions, identify areas for improvement, and provide targeted coaching and feedback to individual agents. This promotes:
- professional growth,
- enhances agent training programs,
- helps maintain consistent service quality across the team.


Benefiting QA Raters: The Phone Call Transcription feature becomes an indispensable tool for QA raters, making their tasks more efficient and effective. By analyzing transcriptions, raters gain a comprehensive overview of the conversation, enabling them to evaluate CS interactions accurately. They can:
- identify performance gaps,
- assess compliance with policies and procedures,
- provide actionable feedback to support agents.