In the ever-evolving landscape of QA, time is of the essence. QA raters and Team Leads are tasked with the crucial responsibility of assessing tickets, understanding their context, and providing valuable feedback. However, the sheer volume of tickets can often be overwhelming, leading to time constraints and potential information overload.
But fear not! The solution has arrived in the form of the AI Summary for tickets 🤖
The AI Summary for Tickets is a valuable feature that enables users to quickly grasp the essence of a ticket without the need to delve into its entirety immediately. By condensing the key information into a concise summary, this feature empowers QA raters and the Team Leads with a comprehensive overview, saving them valuable time and effort.
❗️It is important to first, enable the feature through the Kaizo Settings -> Samurai. More about this can be found in this Help Center article.
🧐 How to use this feature?
When you open the ticket view within Kaizo, you will notice a small toggle on the top bar that allows you to load the ticket summary with just one click!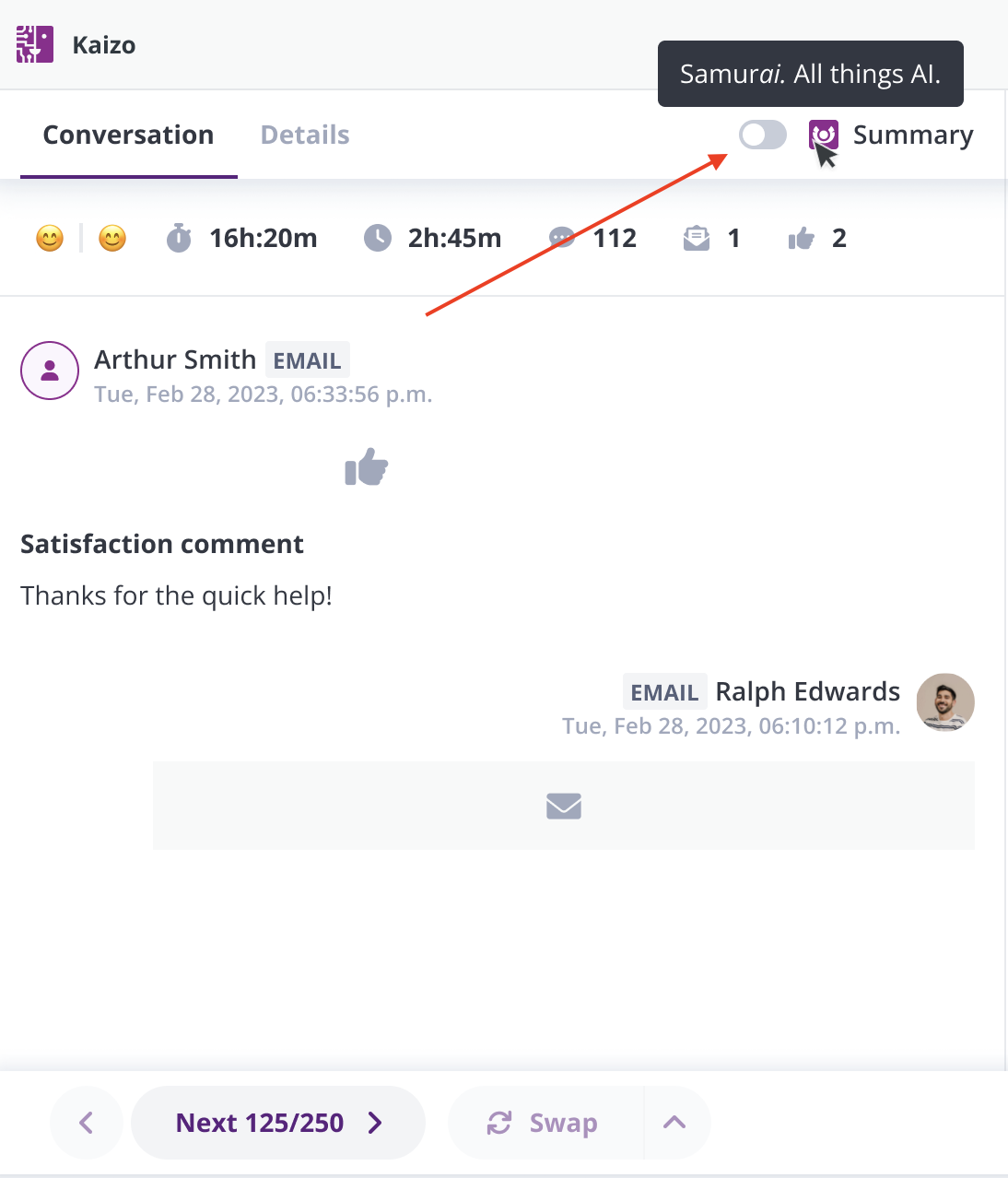 After reviewing the Summary, click the toggle again to hide the ticket Summary!
🚨 Let us know if the ticket was summarized correctly by rating the summary right inside Kaizo! Hover your mouse above the summary and select whether the information looks correct.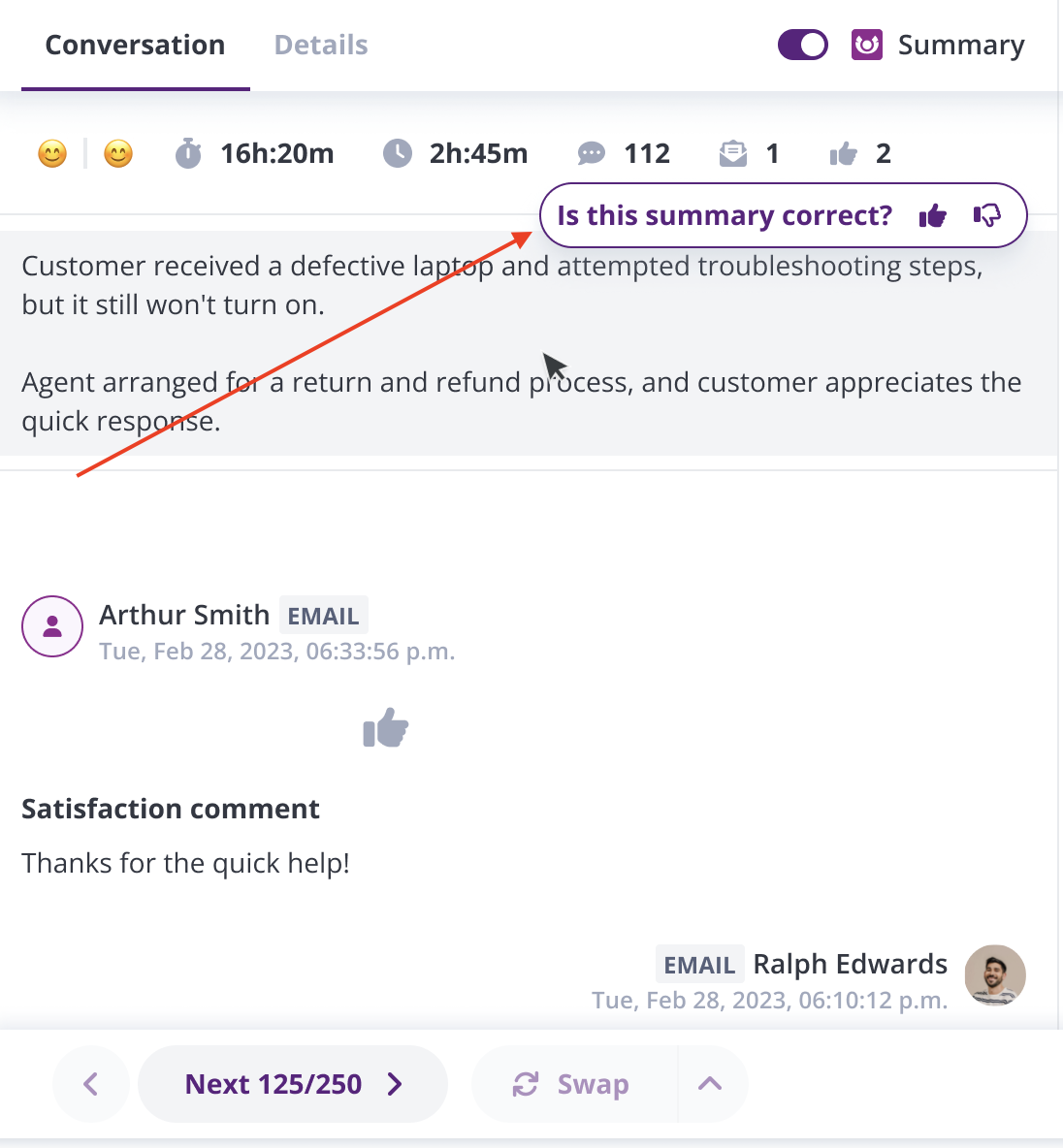 ⭐️ Advantages of using the AI Summary of the ticket
Saves valuable time for QA raters by providing a quick overview of the ticket without the need for extensive reading.
Together with the Customer Sentiment and Agent Empathy Score metrics, as well as the Performance metrics within the ticket view, AI Summary helps to understand and prioritize important cases and provide insightful and detailed feedback to the agent
Enables prioritization of work by allowing raters to assess which tickets require immediate attention based on the summarized content.
Fosters consistency in evaluation by presenting core information concisely, ensuring a uniform approach, and minimizing potential biases.
Facilitates collaboration among teams by serving as a knowledge-sharing tool, enabling the efficient exchange of information and enhancing teamwork.
Acts as a reference point during discussions and meetings, allowing raters to quickly refresh their understanding and contribute effectively based on accurate and relevant information.
If you want to focus specifically on cases related to the support channel, metric result, or ticket type based on tags, we invite you to check out our Ticket Filtering feature!
More about the Samurai features can be found here.