Customer Support agents are always here to assist their clients through any channel imaginable — Email, WhatsApp, Live Chat, and, of course, phone.
To get more insights on the result of different types of phone support, Kaizo just updated the whole "Talk" Channel — we added Outbound, Inbound, and Voicemail channels!
Track your Inbound, Analyse your Outbound, and control the Voicemail tickets! 💪
What does it look like and where can you find it?
- In Agent Scorecard, you will have more information about the types of tickets you are supporting the most: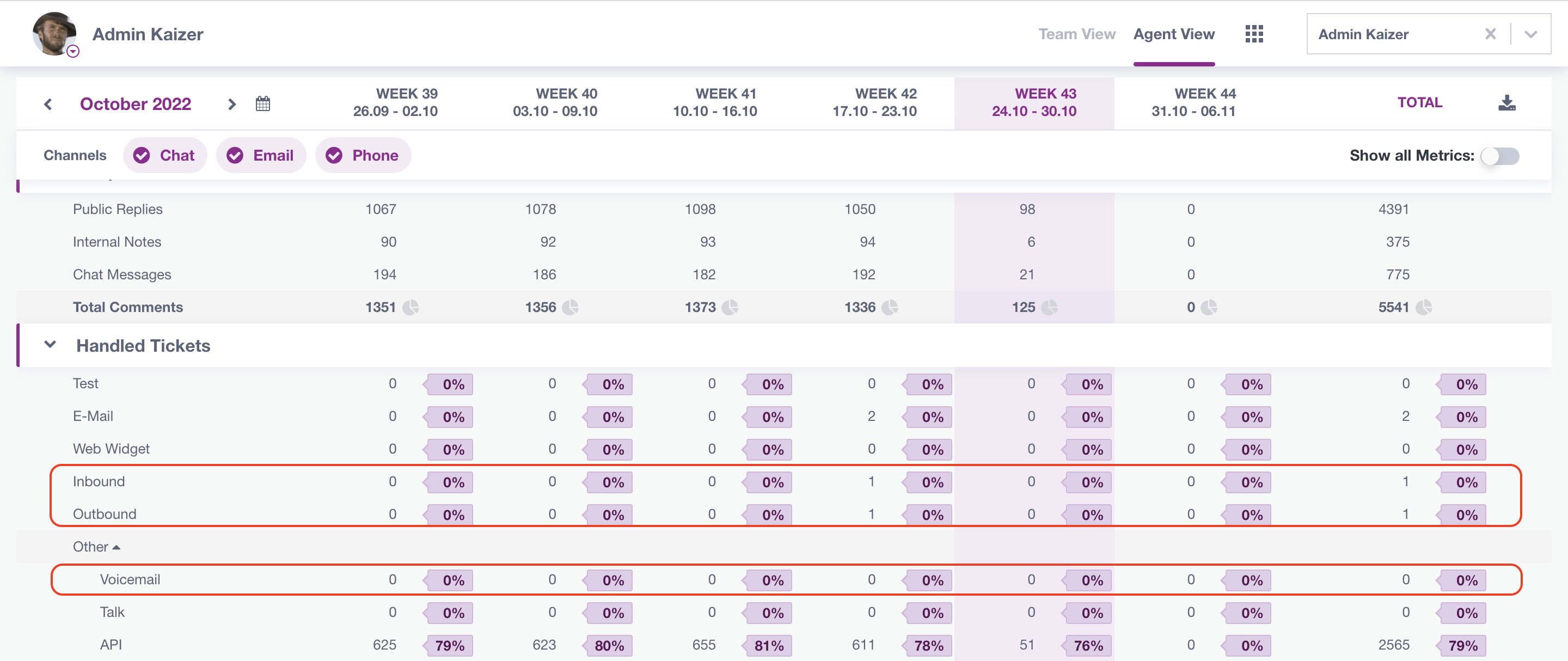 Don't forget to drill in and see how well you are doing compared to your Team's Average result: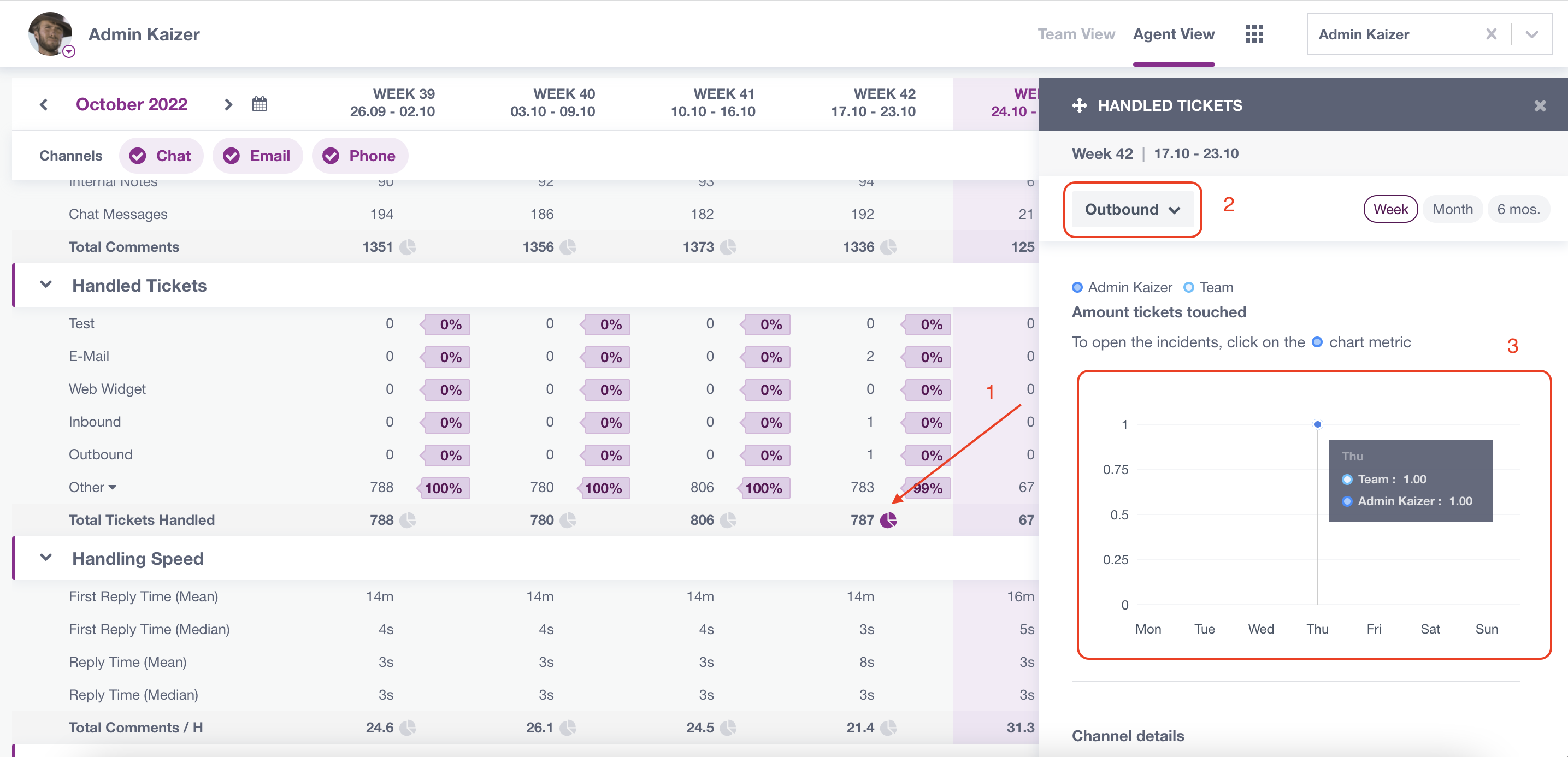 - In Team View Scorecard, you can finally compare your agent's results for particular channels — just check the boxes you need!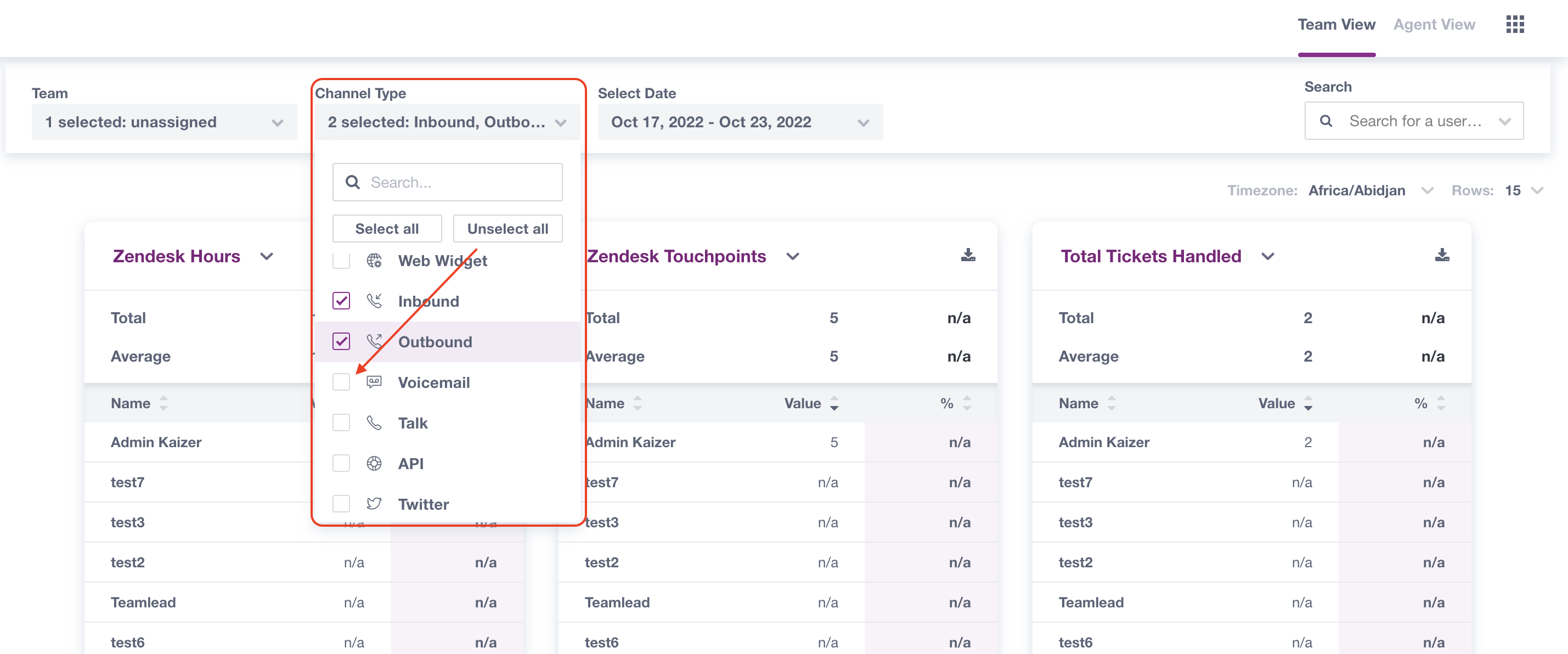 Note: The "Talk" Channel will still be present, however, will only contain historical Talk channel data. From now onwards all the Phone tickets will be separated into 3 new channels: Inbound, Outbound, and Voicemail.
The more details you know, the more you are in control of your results!