It's essential to have a goal in everything we do, and QA is no exception. To set this goal inside Kaizo and make it visible to your agents and team leads inside the QA House, you need to visit this last part of the QA Settings.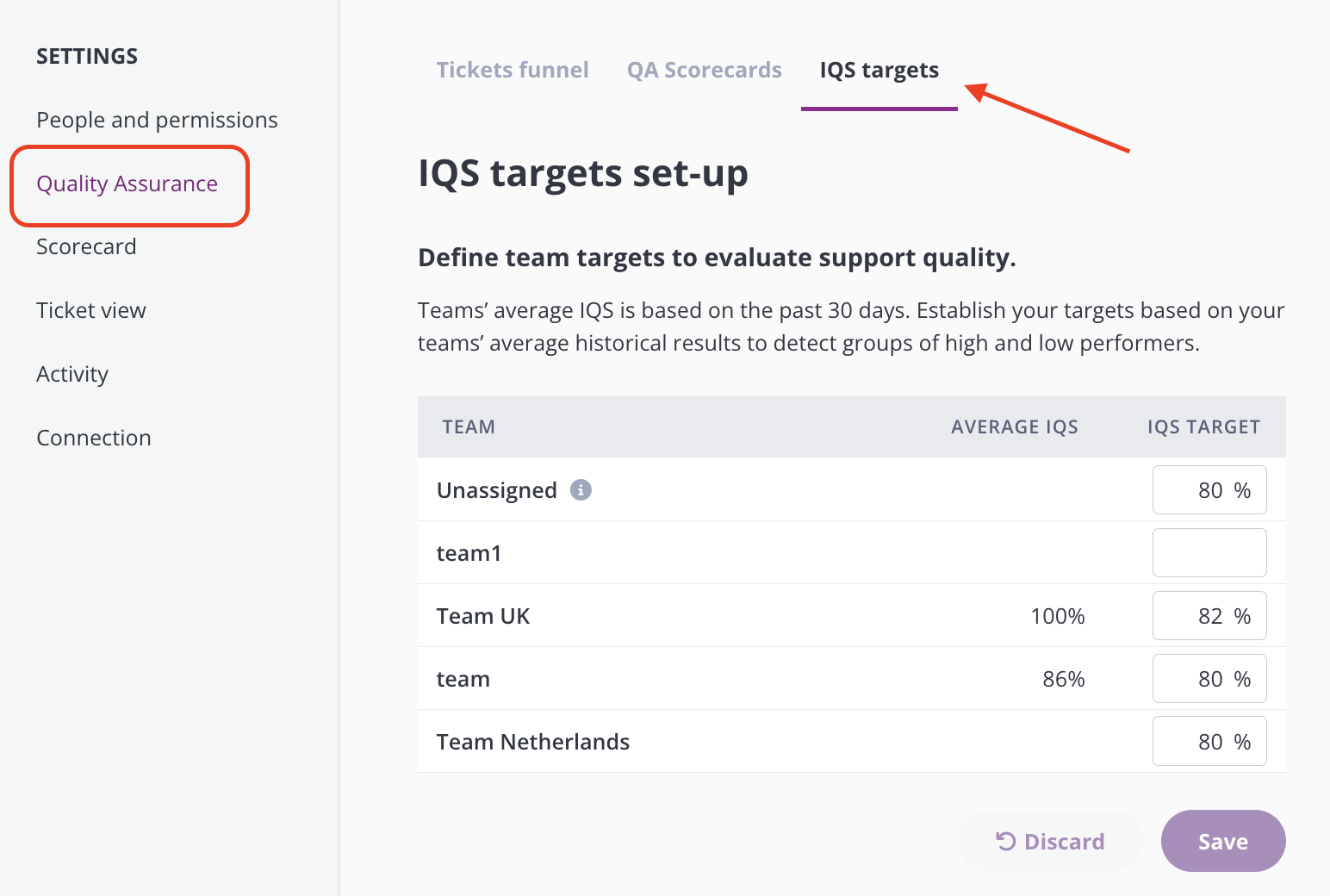 When setting up your IQS target, be sure to check their current Average IQS score calculated for the past 30 days - this will give you a better understanding of how the team is performing, and what IQS target will be most appropriate.
Set it up and go check how your agents are performing based on the defined target! To learn more about where this dashboard can be found, follow this link!
Note: The Quality Assurance Settings are only available for users with the Admin or QA Admin role.
You can change roles or assign additional permissions inside Kaizo. More on this can be
found here
!
After reviewing and adjusting your Quality Assurance Settings, you can finally start QA-rating tickets! Visit our Help Center articles and see how to start your QA processes and post-QA processes together with Kaizo!