Zendesk Hours represent total estimated time an agent has actively worked in Zendesk, handling tasks such as resolving tickets, engaging in chats, or taking calls.

🧮 How do we calculate this?
This is calculated based on the Zendesk touchpoints left in each defined timeslot of the day. When calculating the Zendesk hours metric we only take into account these timeslots during which touchpoints were left by the agent and ignore those that had no touchpoints.
💡 Example:
Visit the Activity and select the granularity level of the Zendesk hours metric
Based on your preference, let's say to calculate the activity every 15min, we will produce the Zendesk hours metric
We then will calculate the sum of every time slot in which the agent left at least 1 touchpoint on the ticket
In the case as shown below, the agent will be counted ask working 4.5h on Monday, as 18 timeslots of 15min each had a touchpoint left by the agent
The weekly Zendesk hours result will show a sum of all hours actively worked in Zendesk throughout the week by the agent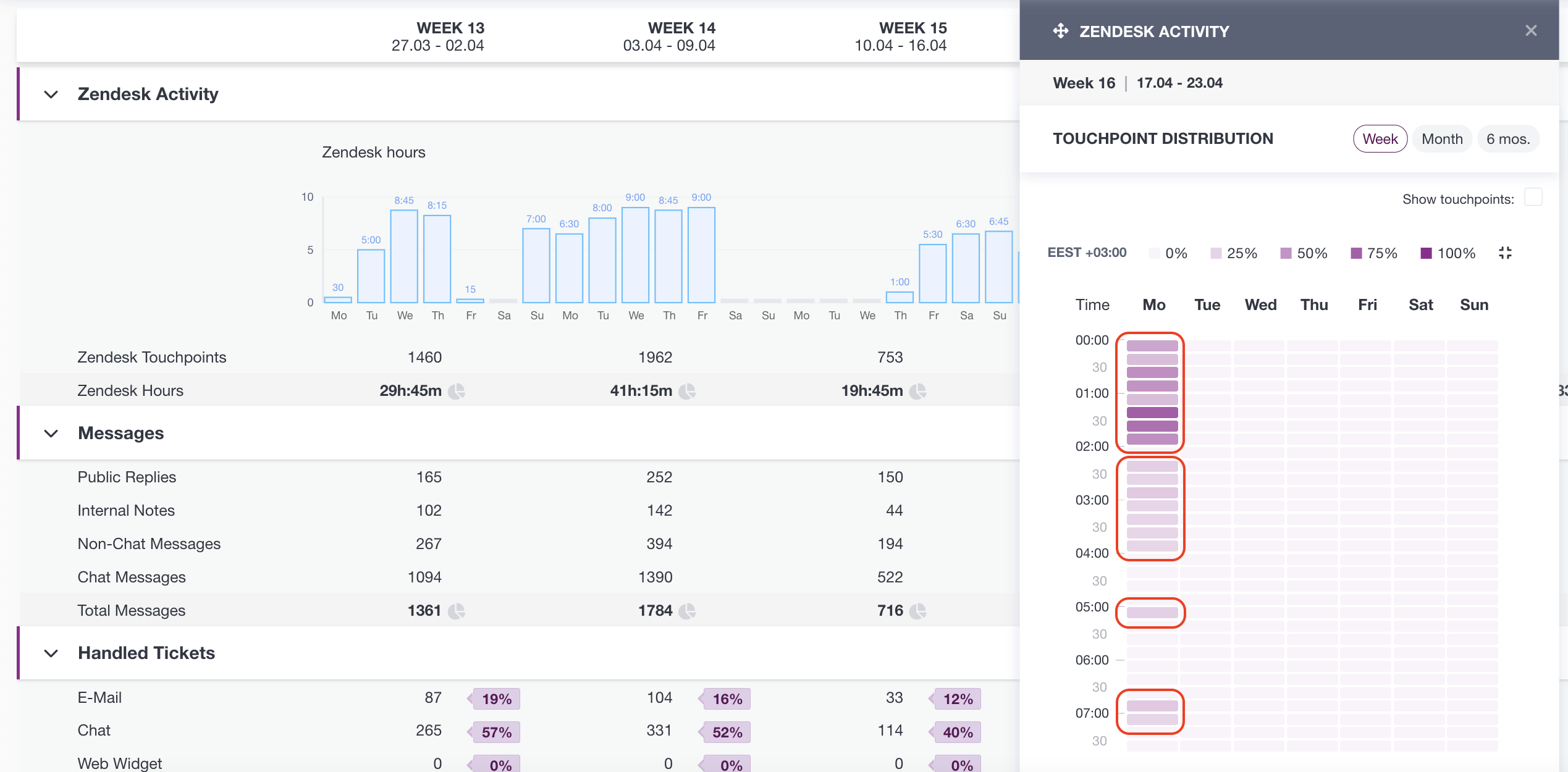 🚨Important! Keep in mind that all the hourly metrics in Zendesk (including the Public Replies/h, Tickets Solved/h and etc.) directly depend on the Zendesk hours result for the week. This metric is used to calculate the hourly metrics provided in the Scorecard.
🙋 What does this mean for you?
Zendesk Hours provide insight into the amount of time an agent actively works within Zendesk on a daily basis. To gain further insights into agent productivity, be sure to explore the Heatmap.