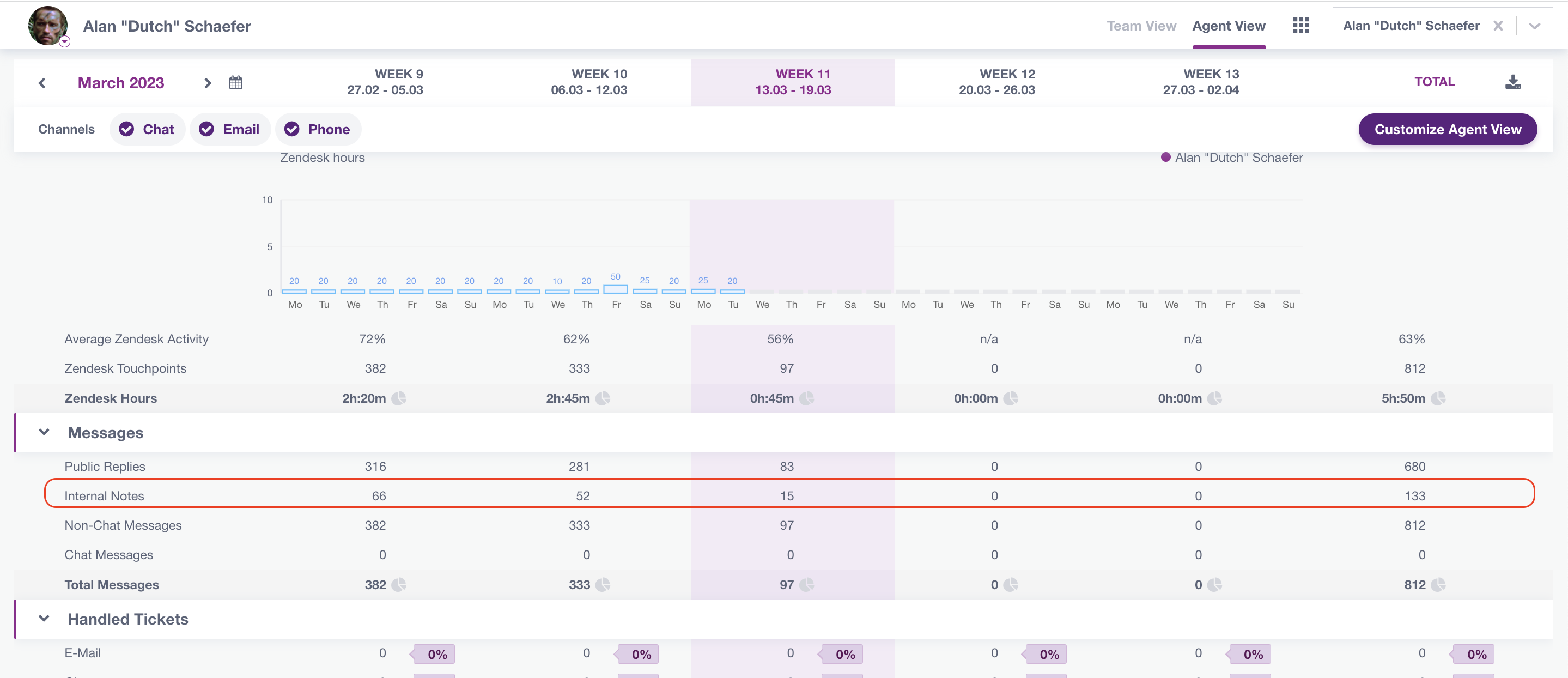 What does this metric mean?
Internal notes show the number of private responses left on the ticket written by an agent per week.
❗️Note: Some of the Interna notes can be created automatically - for example, when the agent merged the ticket with another one.
🧮 How do we calculate this metric?
Pretty simple - every written note by the agent is counted as +1 to Internal notes, even if several notes were written in the same ticket on the same day.
For each week you can see the sum of all internal notes written and in the Total column, you can overview the sum of the notes written for the 4 weeks (1 month).
🧐 What information will I see when drilling into the Metric?
Every metric in Agent's Scorecard has a drill-in option to see some more insights on the results.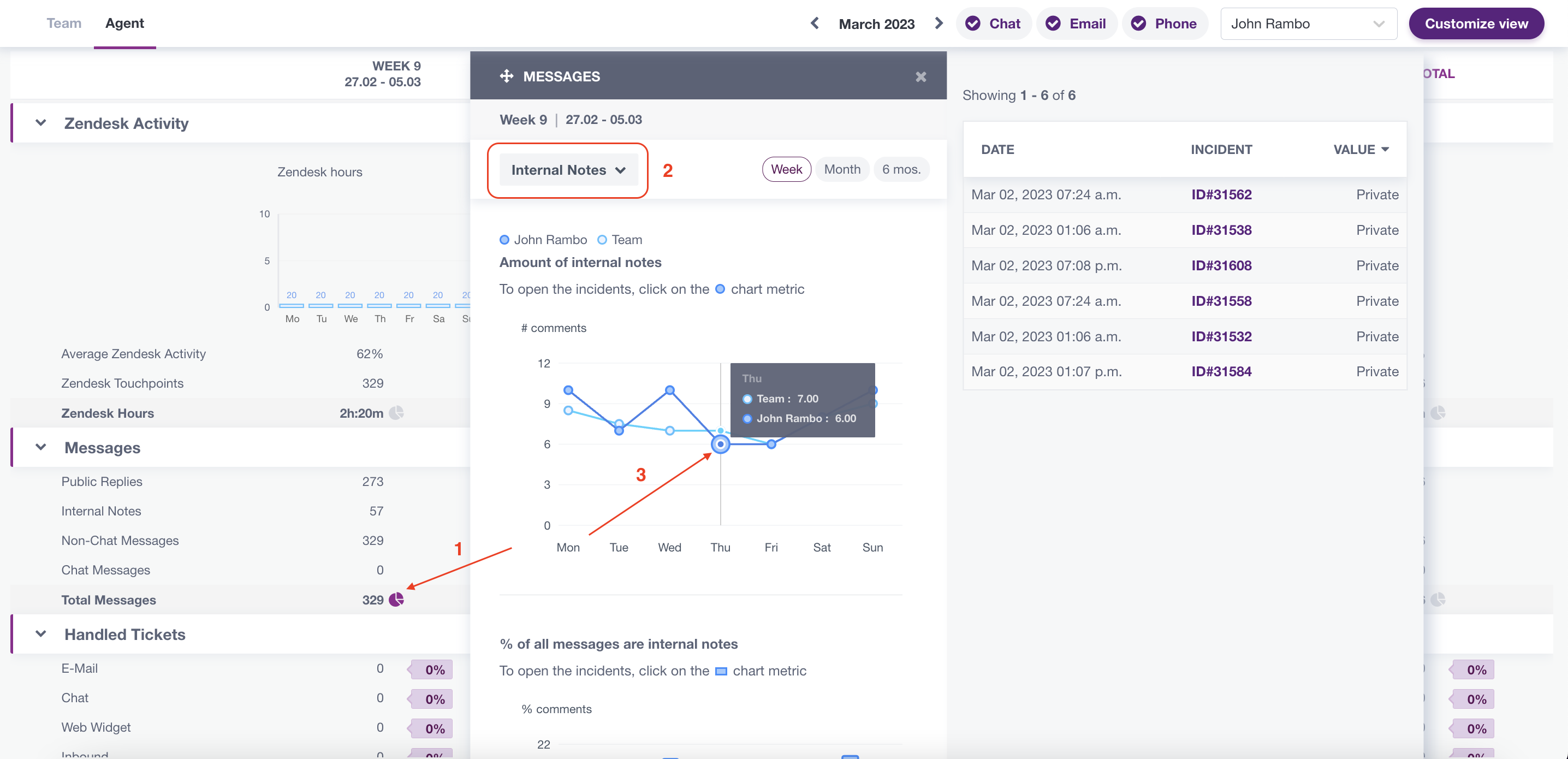 When drilling into the Internal notes metric you will see the following dashboards:
- Amount of internal notes written per each day/week/month
- % of all messages that are internal notes
Amount of internal notes

Check how many internal notes your agents wrote each day of the week and compare the results with the average team results.
Overview the trendline of the results and see if the agent is consistent or has some days with more replies written than others.
Click on the result of one of the days to get the list of all replies that were sent that day.

❗️Note: Click on the ticket number to open the pop-up and check the whole conversation and ticket details.




% of all messages that are internal notes

Quickly understand what is the number of notes that your agent left during the week compared with the overall number of messages sent.
This is an important metric that will help you to see if your support experts, whose job is to do investigations (BackOffice team or L2), write internal notes.
This is also being compared to the average team result for the selected day to see if on average the team has a higher ratio of internal notes compared to the internal notes.