Say goodbye to the days of manually taking notes or struggling to remember crucial details from important conversations. 🤯
🤩 The Phone Call Transcription feature enables you to effortlessly transcribe any phone call on-demand, covering 50+ languages!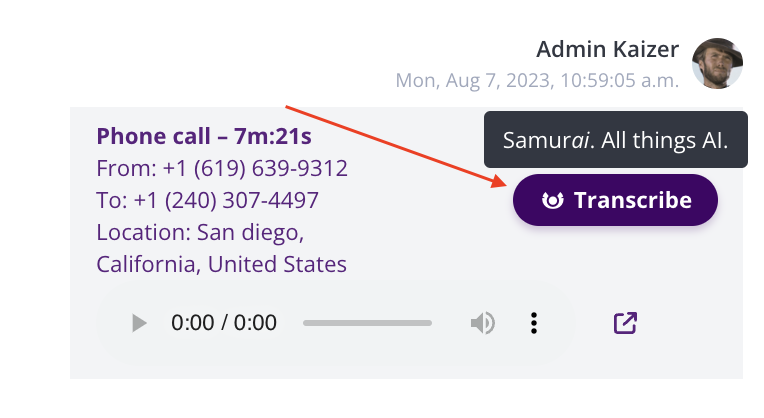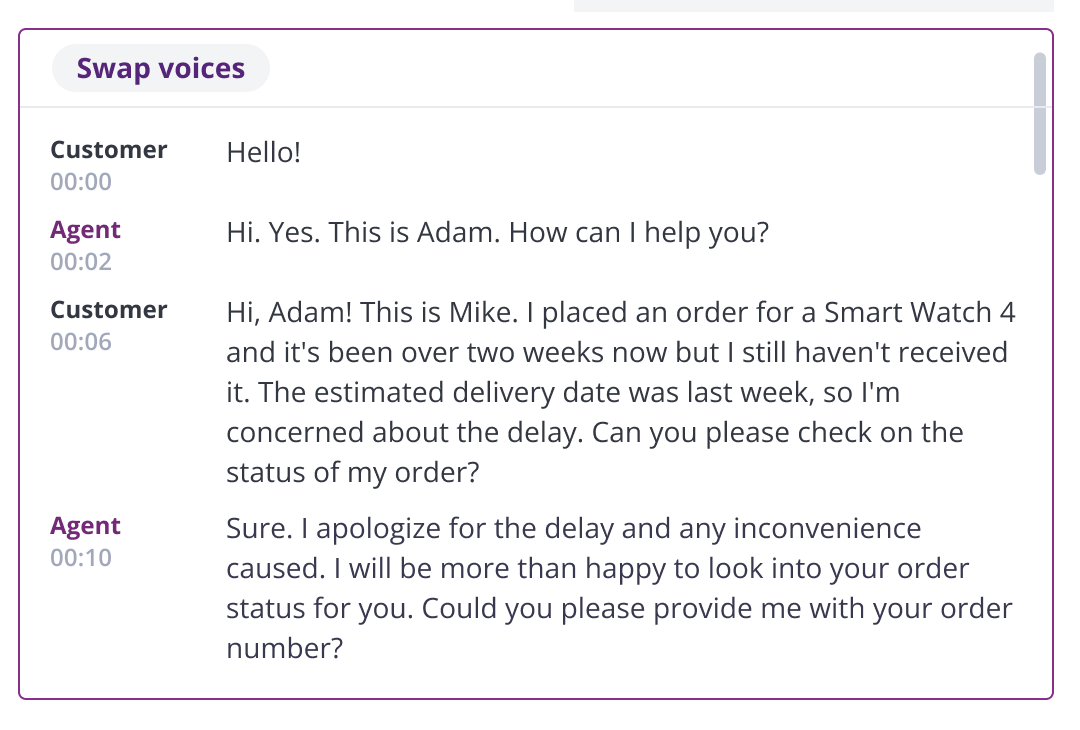 With this powerful new capability, Team Leads and QA raters will experience a significant boost in their efficiency and accuracy! 💪
⭐️ Listen for the phone conversation right inside Kaizo
⭐️ Transcribe the conversation
⭐️ Click on the specific time stamp of the conversation to jump to the right place in the call!
🚨 This Samurai feature does not store any ticket or phone call data and is activated automatically!
Benefits of Phone Call Transcription:
Effortless Transcription: Gone are the days of laborious note-taking during phone calls. Simply click the "Transcribe" button, and we'll take care of converting the spoken word into written text, making it easier for you to follow up on important details.

Enhanced Accuracy: Our advanced transcription technology ensures accurate conversion of speech to text, minimizing the risk of miscommunication and helping you stay on top of critical information.

Streamlined Workflows: Phone Call Transcription seamlessly integrates with our existing tools and processes, enabling TLs and QA raters to review, analyze, and provide feedback on phone calls with ease.

Boosted Productivity: By automating the transcription process, we free up valuable time for TLs and QA raters, allowing them to focus on more strategic tasks and provide better support to our valued customers.

Provide direct feedback on the accuracy of the transcription to us: Rate the Transcribed text based on accuracy by leaving 👍/👎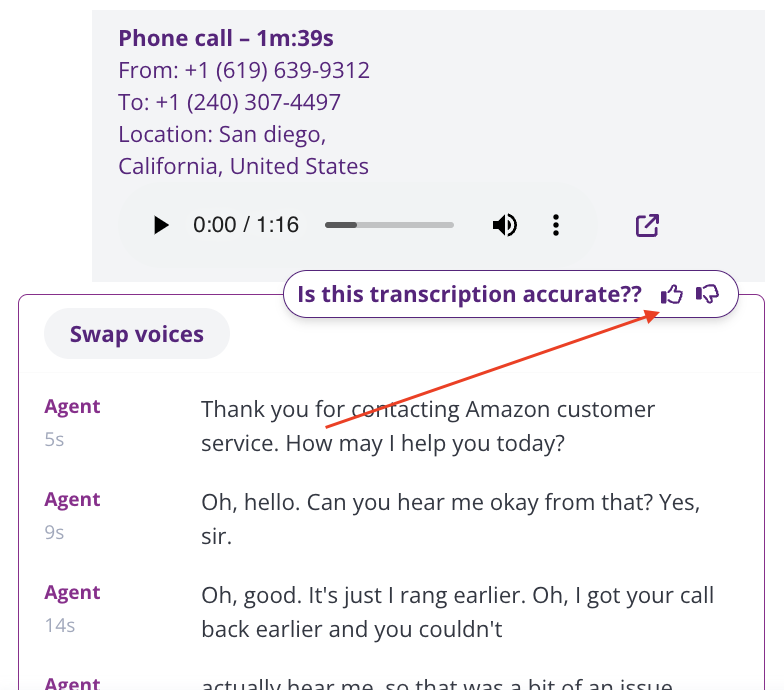 🍒 You know what is the cherry on the top?

This feature is fully integrated with the AI Summary!
🧐 Make sure that the AI Summary is activated inside Settings -> Samurai and all your Phone calls are transcribed!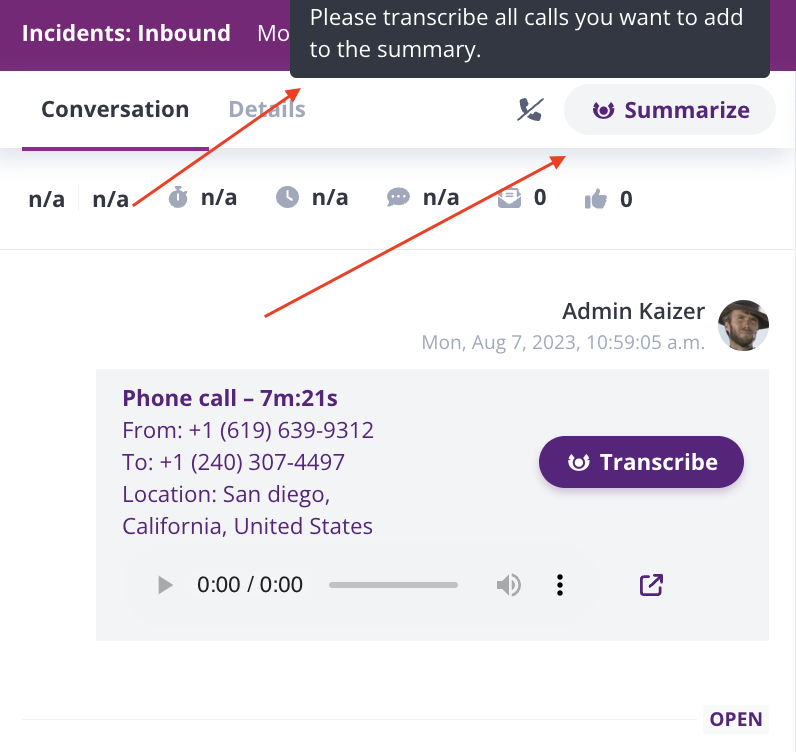 Whenever the AI Summary is triggered, all transcribed phone calls will be included, providing a comprehensive overview of the conversation and its key takeaways.