Having too much data in front of you isn't always beneficial. You can get lost, focus attention on unimportant details, and miss crucial information entirely.
But what if we could narrow down our options and focus only on the most important cases for us? 🤩
Try out our new Ticket Filtering feature, designed to help you focus on what really matters!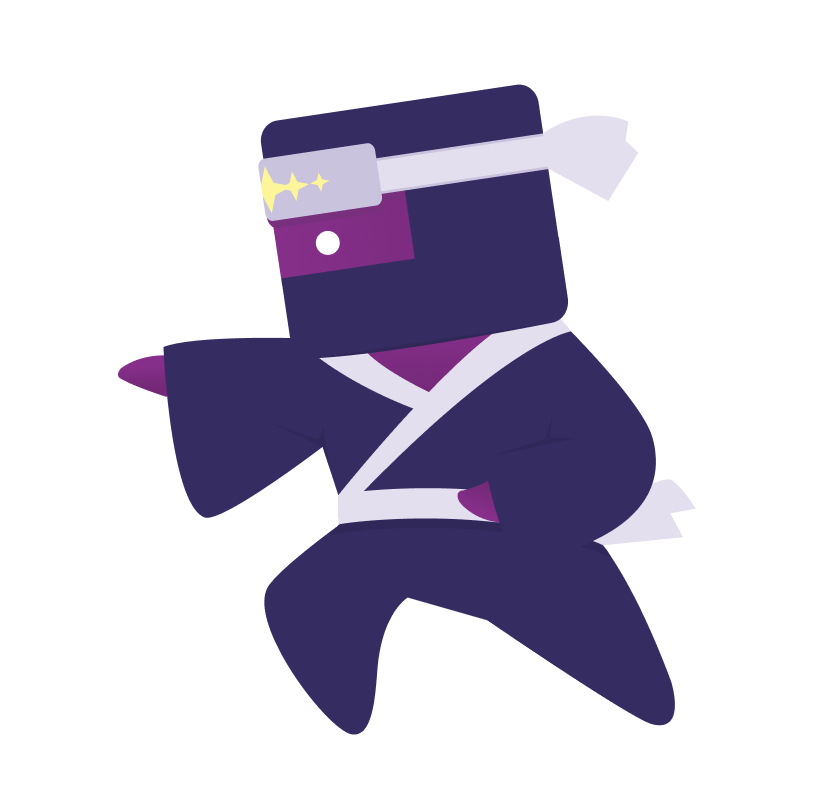 Open Settings -> Quality Assurance -> Ticket Funnel and locate the section "Narrow the selection down"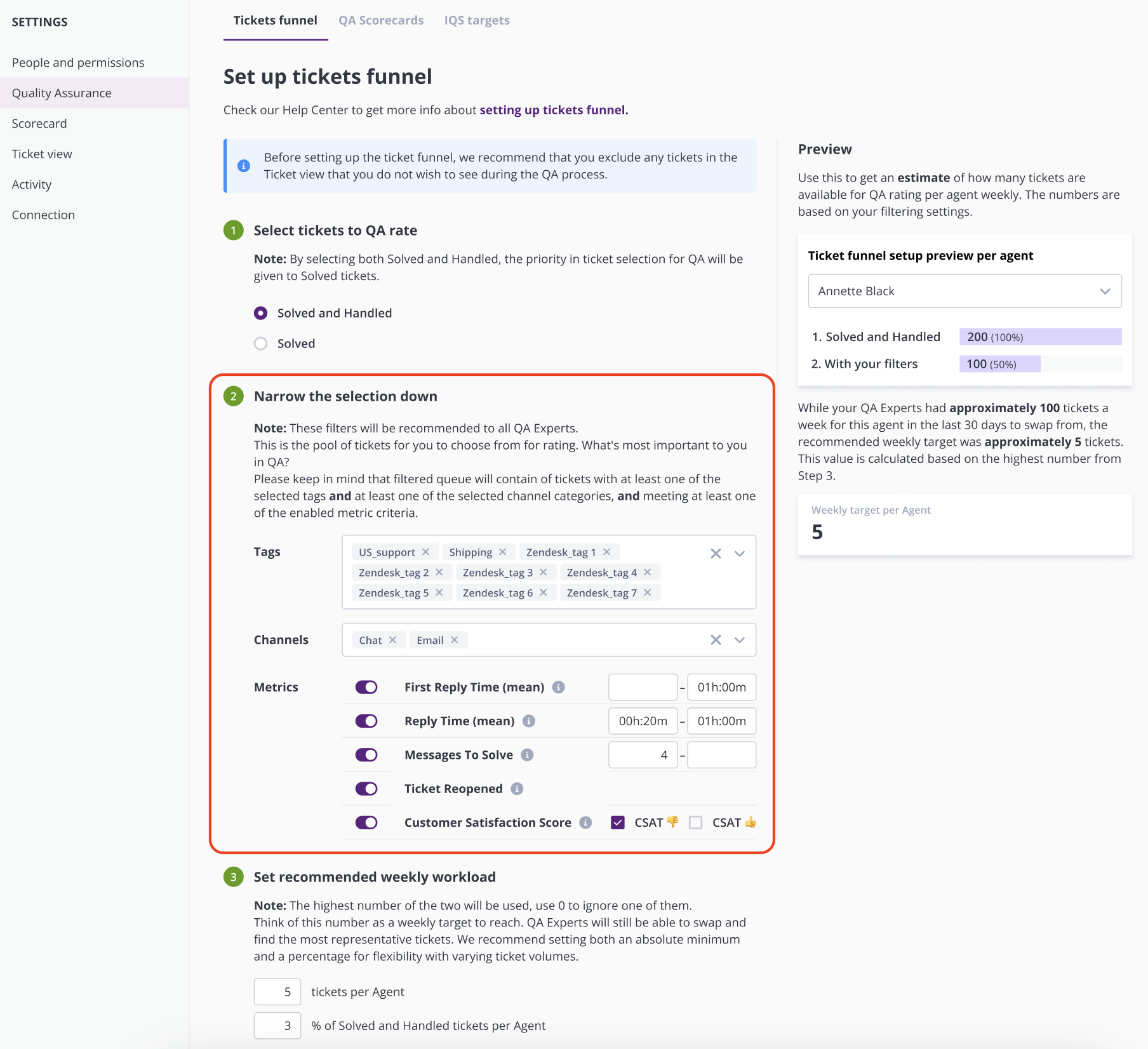 Define the types of tickets you would like to focus on when doing a QA evaluation of your agents' performance based on 3 categories:
Tags (these are added to the tickets inside Zendesk - e.g. #refund, #legal, etc.)
Channels (these are grouped channels: Email, Chat, and Phone.)
Metrics (various options of Metrics, such as First Reply Time and Ticket Reopened)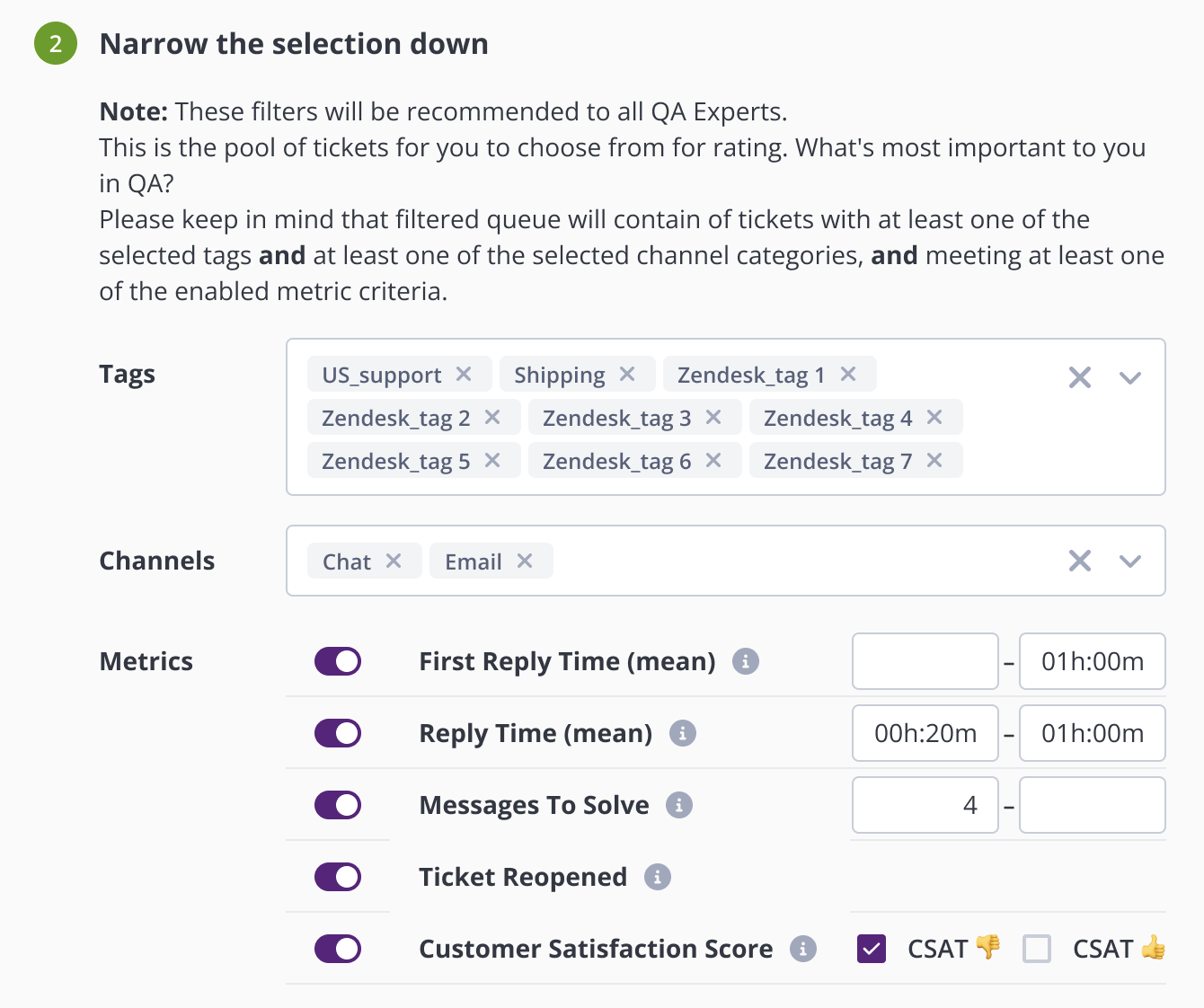 How does it work?
It's simple: based on your ticket preferences, Kaizo will filter out cases that don't match your criteria and present you with a set of tickets that do.
Looking at the above screenshot, here is what Kaizo will understand.
Show me the tickets that:
- have at least one of the defined tags; and
- were supported either through chat or email; and:
- either a First Reply time was within 1h; or
- the mean of the following replies was under 1h; or
- the ticket had four or more Public Replies or Chat Messages from an agent before it was solved; or
- Ticket was Reopened; or
- ticket had a negative CSAT rating given by the customer
How can you validate that your chosen criteria will work for all agents?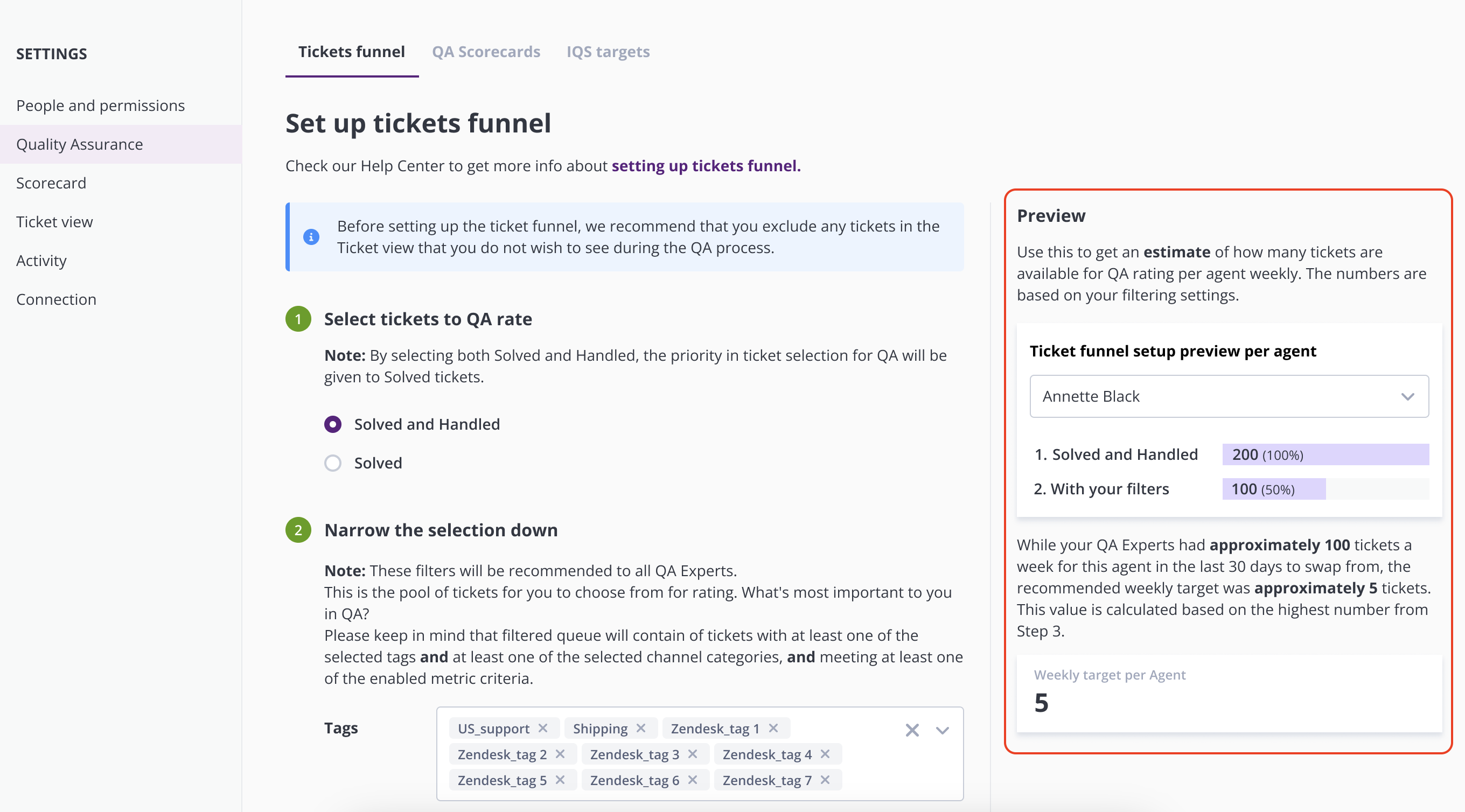 To ensure accurate QA evaluation of your agents, it's important to check the number of tickets that comply with your defined criteria on an individual level. This number is based on data from the past 30 days and reflects the average estimated number of tickets that can be proposed for a rating in a given week.
If you find that some agents won't have enough tickets to be QA rated with the filters you've selected, we recommend adjusting your filter criteria. Consider adding more tags, and channels, or defining a wider range for the metric to broaden your selection.
In the example above, Annette would have 100 possible tickets to be QA evaluated with the currently selected filter. However, since the QA rating limit is set to 5, we will propose only 5 tickets out of the possible 100.
🚨 You still can swap the ticket if in your opinion it is not worth the QA rating. We will simply provide you with another ticket matching your filter for the QA evaluation.
Interested in narrowing down the selection of tickets for QA rating that focuses on what matters to you? Check out this article for a step-by-step guide on setting up the Ticket Funnel in Kaizo!