Any negative rating that an agent receives from a customer can be corrected and overturned by a Team Lead or any team member that has been assigned this permission.
To learn more about customizing roles and permissions click here.
If an agent's negative rating for a ticket is overturned this means that their NRR score will be 0% for this particular ticket.
Here is a step by step on how to correct a bad customer rating:
1. Click the purple tick icon next to your Negative Reply Rate (NRR) in your Scorecard.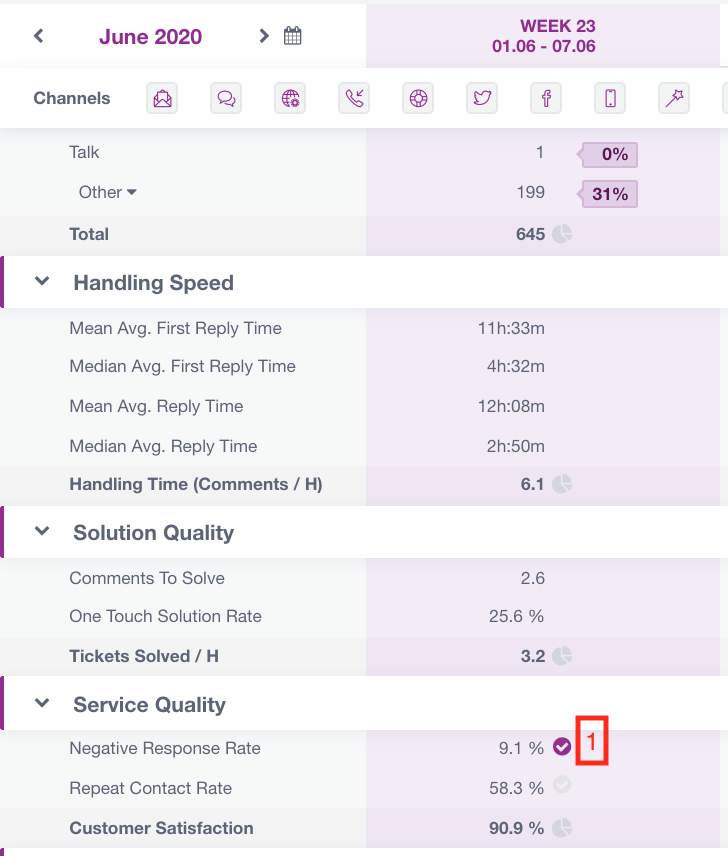 2. A window will pop up with the bad rating conversation. Simply click 'In' or 'Out' on the slider in the bottom right corner.
In = you accept this bad rating
Out = you would like to correct this bad rating