Any negative rating that an agent receives from a customer can be corrected and overturned by a Team Lead or any team member that gets this permission.
To learn more about customizing roles and permissions click here.
If an agent's negative rating for a ticket is overturned this means that their NRR score will be 0% for this particular ticket.
Here is a step by step guide on how to correct a bad customer rating:
1. Click the

icon next to your Negative Reply Rate (NRR) in your Scorecard.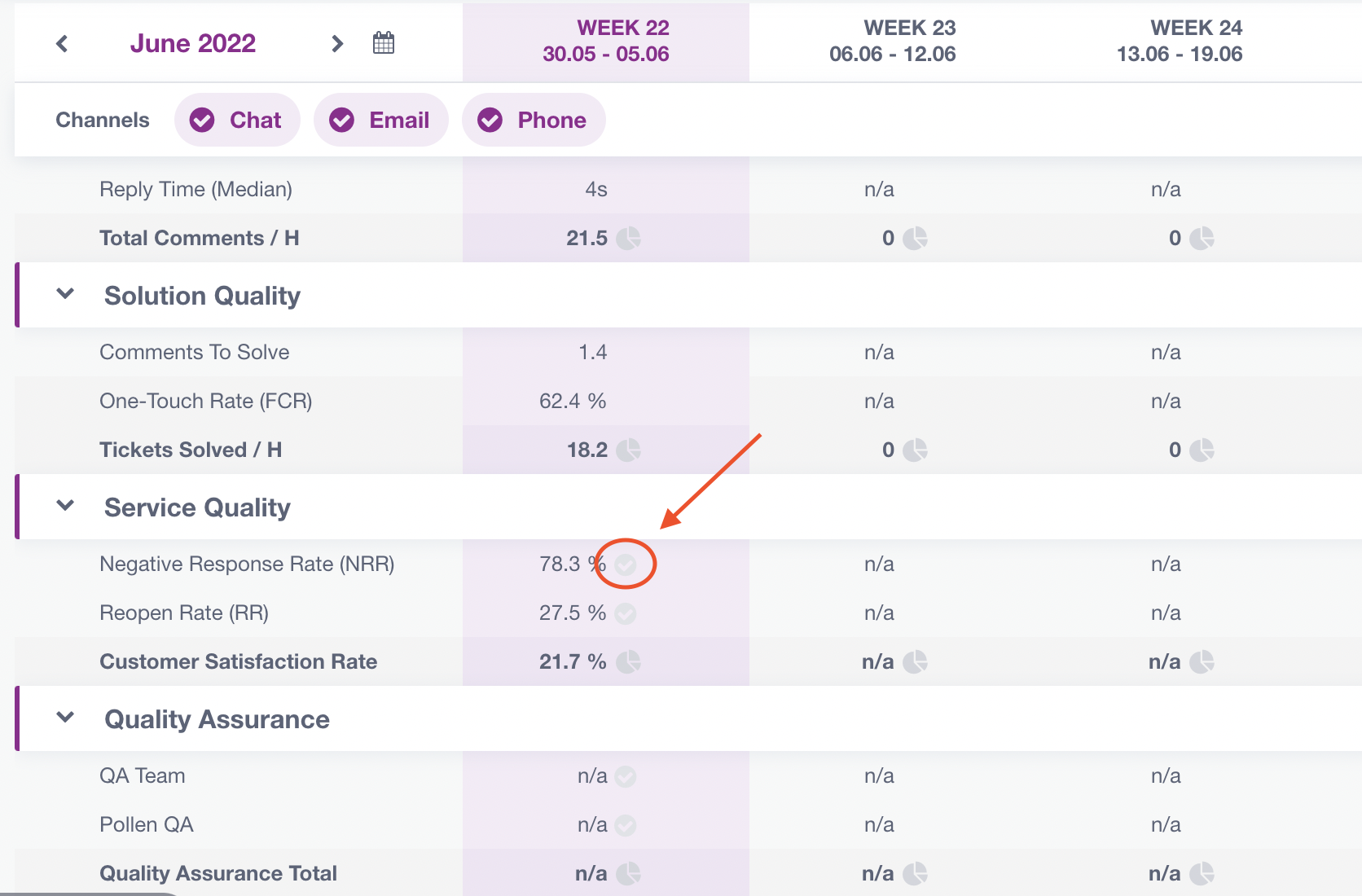 2. A window with the poorly rated conversation will pop up. Click 'In' or 'Out' on the slider in the bottom right corner.
In = you accept this bad rating
Out = you would like to correct this bad rating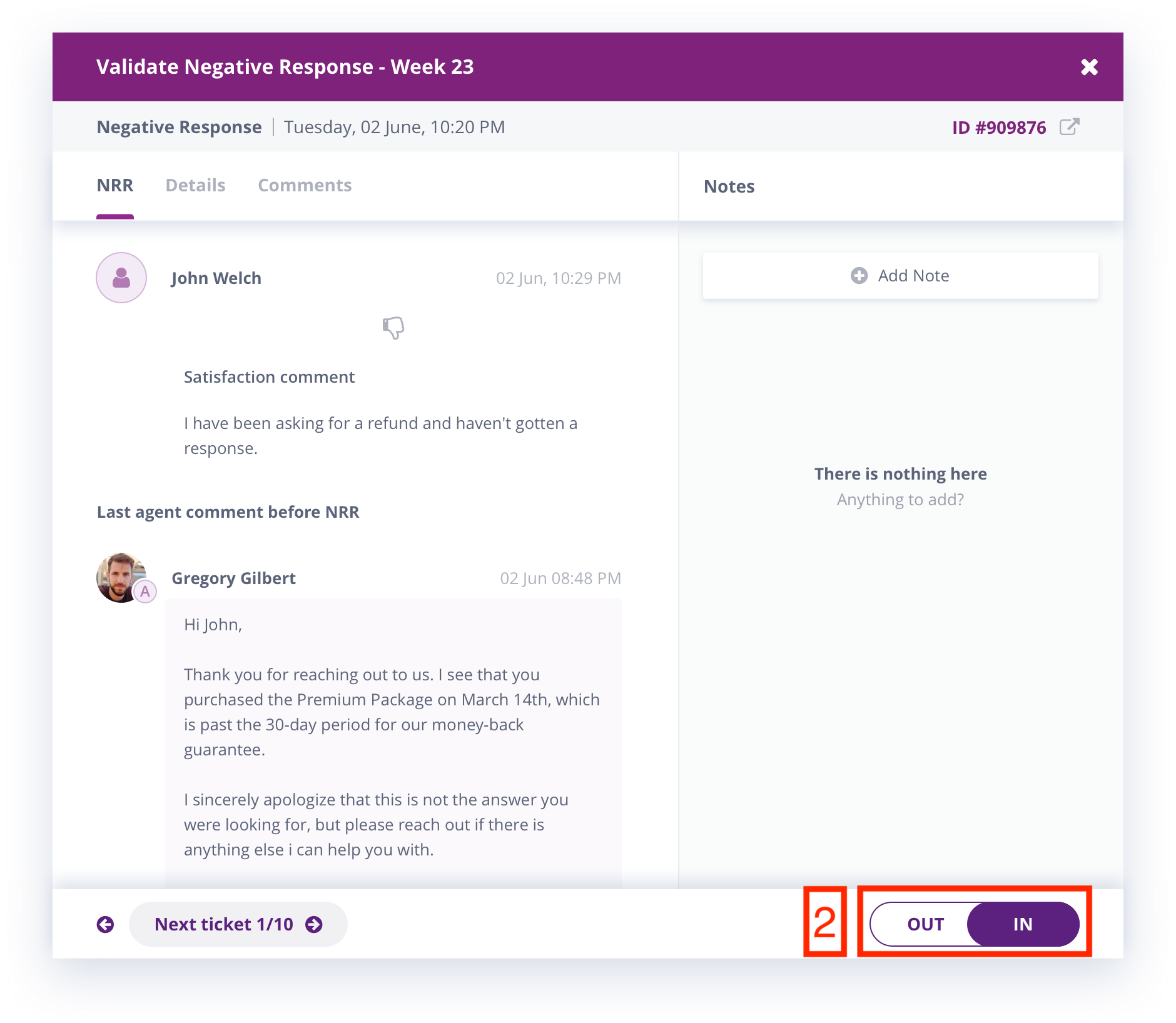 Pro tip: It is always helpful to leave a comment on why you think this bad review should be removed from your agent's account (or if you are an agent — why is this review unfair?). There are a few reasons for that:
Transparency — you are explaining what steps have been taken for the resolution of the customer's issue (what your input in handling the ticket was).
Awareness — you or your agent will need to review this case again to see if everything was done correctly from their side. If a mistake from the Support side was spotted — you will understand why bad rating was given and therefore will avoid making the same mistake again.
Observing situation from the customer's perspective — when receiving a bad review and comment, you may find yourself looking at the case from your customer's perspective.

Was the support provided sufficient?
Do our procedures support this request or maybe some changes should be adopted internally?
Should more coaching be done with this agent, as their support was incorrect/incomplete?
More on how to calculate Customer Satisfaction rate here!